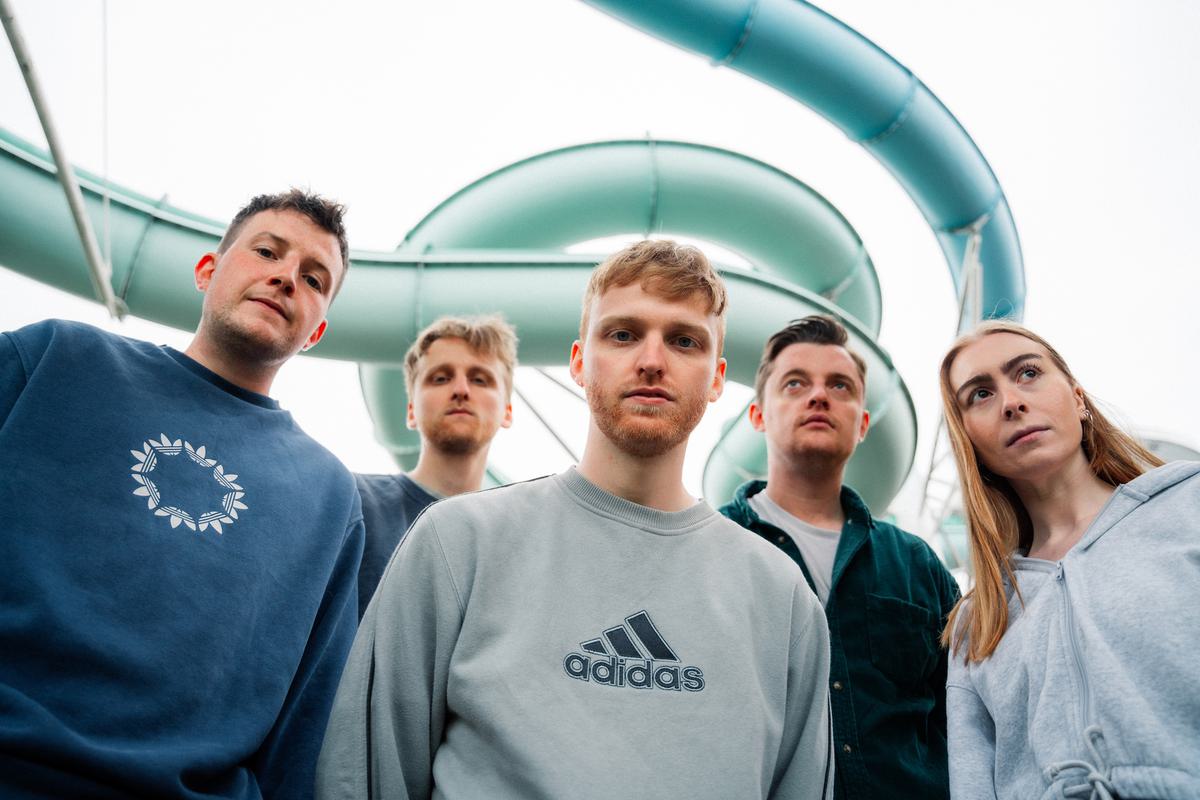 Redolent rub shoulders with grief in new single "Death in The Family"
Fresh from signing with Columbia Records, Edinburgh alternative five-piece Redolent have released their debut EP make big money fast online now alongside the project's latest single "Death in The Family".
Exploring grief, "Death in The Family" opens with a simple, video game-esque synth line before being joined by band leader Robin Herbert's spoke low-toned vocals and a persistent drum line cranking up the atmosphere throughout. The chorus builds with a smooth guitar line and a melody that recalls early era The XX. Rising and falling like the memories of a loved one moving in and out of focus as those they left behind try to get through everyday life without them, afraid of losing touch with who they were and haunted by what they could have done better.
The accompanying video ties the track's message together beautifully. A grey smoke signifying grief hovers throughout, covering everything around it in an uneasy shade of darkness, impenetrable to all but the brightest of lights. The band, fronted by Herbert's brother Danny and bassist Robbie White and sampler Alice Hancock, have been picking up steam since signing with Columbia Records, and the arrival of their debut EP marks the start of a new chapter in the band's history.
make big money fast online now was written, recorded, produced and mixed entirely independently by the band over a three-month period in Post Electric Studios in Leith. The band saw it as a race to the finish throughout, testing themselves to see how quickly they could complete a project themselves without the interference of any outside influences. Inspired by band favourites such as King Krule, LCD Soundsystem, Clairo and Talking Heads, make big money fast online now is Redolent at their purest; testing the water with a host of new styles and textures and unabating in its attempt to push their work to the very limits and what they could imagine.
"We set out to make something really quickly, as an exercise, to see what would happen with more chaos, if we were less precious and obsessive about the writing process," describes Robin. "We tried to be honest about some difficult times with the lyrics, whilst keeping the vibe positive overall, which turned out to be quite tricky. Production-wise, we wanted it to go poppier than we had before, but also keep a bit of grit. Hope we got there in the end. It'll be cool to see how people react to hearing it from start to finish. It feels like the start of a good time."
With upcoming sets at The Great Escape as well as a host of yet-to-be-announced festival slots, it's time for Redolent to move out and hit the road once more. With brand new material and a stack of 'Ones To Watch' titles to their name, it will be fascinating to see where life takes Redolent next. Based on this new project, it'll be quite a year for the Edinburghers.
"Death In The Family" and the debut EP, make big money fast online now, are out now. Find Redolent on Instagram.