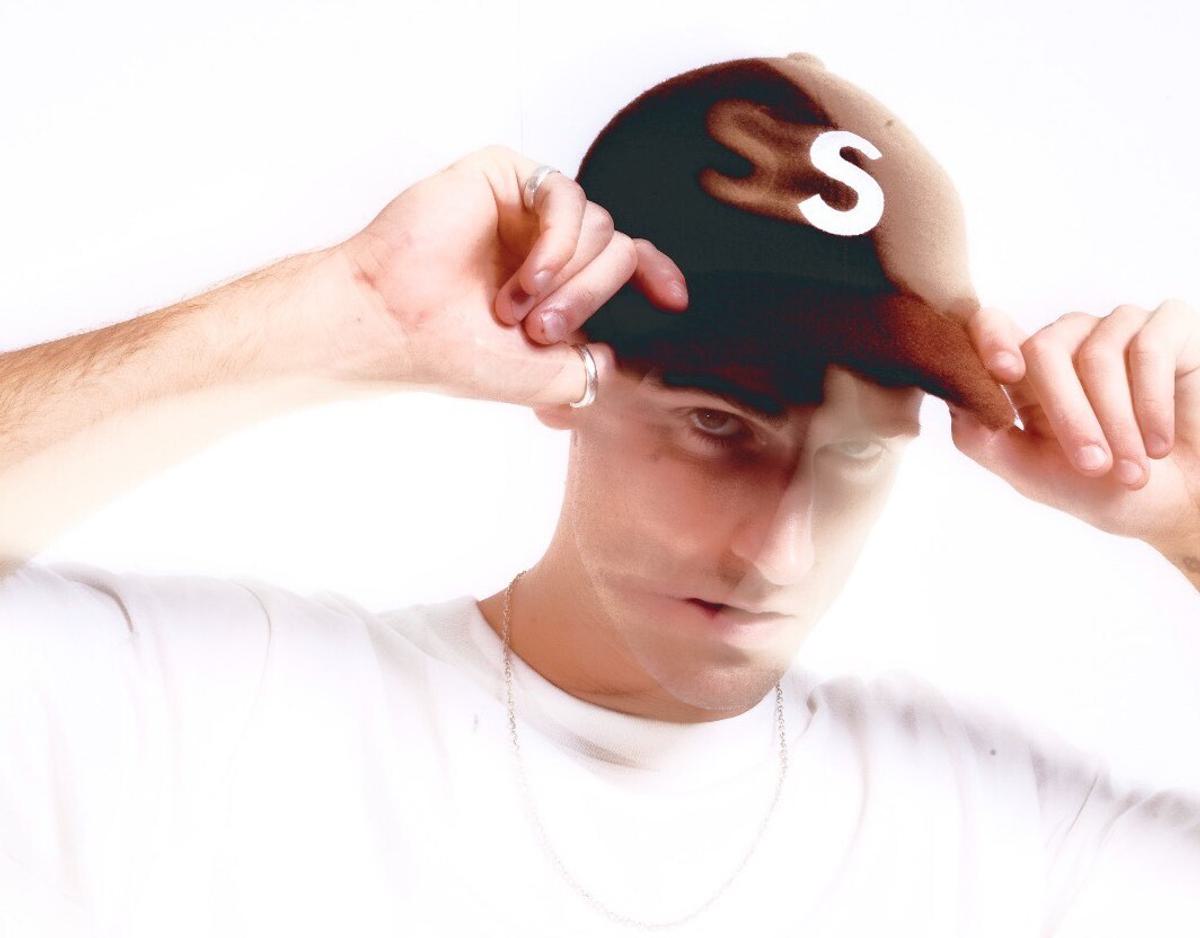 Posh Chocolates depicts an odd but relatable journey on "Weird & Bizarre"
Posh Chocolates whip up a treat of the oddball variety on "Weird & Bizarre", bubbling along in a bouncy synth package before sneaking the social commentary.
Christian Ellery, originally from Wales but now based out of the hotbed of musical invention that is Manchester, cut his teeth working in a studio doing sessions as a producer, but soon found that he had quite a few things to say. Under his alias Posh Chocolates, his latest cut "Weird & Bizarre" taps into all the interest and energy Ellery has at his fingertips from his production skills, and blends it up with the vivid, sociopolitically active, passionate artists he grew up loving.
He cites Nirvana, and his dad ("the biggest audiophile [he's] ever met") as responsible for his intro to music and playing guitar, but his scope of influence sprawls out from there to encompass Kanye West, System of a Down, Aesop Rock, Vince Staples, Denzel Curry, and Brockhampton. The list goes on, but the trend is that all of Posh Chocolates' favourites and influences are those who take a variety-box approach to genre themselves, pulling what they want musically, thematically, and emotionally, to tell the story they want to.
"Weird & Bizarre" is the tale of an outsider trying to negotiate between putting on a bit of a mask, fitting in and performing, and keeping up appearances to make everyone around comfortable - and being confused when it doesn't quite work - versus letting loose and trying to be authentically yourself. The track depicts the sonic journey of grappling with that sense of self. Whilst it sounds like an emotionally wrought tale, Ellery uses a world of sonic effects including irresistibly buoyant bass, flourishes of production rounding out the picture, and a fuzzed-up, vivid vocal performance, to guide us through his psyche. It sounds like ordered chaos.

Speaking of what inspired him to write the track, Ellery explains "Having ADHD is like having a miniature devil in your head playing puppet master at all times tempting you to do the most inappropriate thing possible at every given moment. "Weird & Bizarre" is the sound of this little devil personified. The moment the hook "social standards get the best of me" came to me I was gassed that I could articulate such a universal feeling that I'm sure everyone relates to. I wanted to make a piece of music in the voice of the goblin that is gripping imposter syndrome by the nuts, "giving it the rocket fuel", and owning the situation."
Reflecting further on his sound, and how he created it, as well as upcoming EP Clever-Weight Champion, he continues "I became obsessed with MF Doom's idea of Quazimoto being his high-pitched alter-ego. I was infatuated with the idea of being able to say things in a voice that I don't perceive as my own. It allowed me to speak freely in a way with less consequence. I've always used this detachment method for channeling new parts of myself and the "Clever-Weight Champion" is no exception to this theme. It's just a character that I'm finding relatable at the moment…"