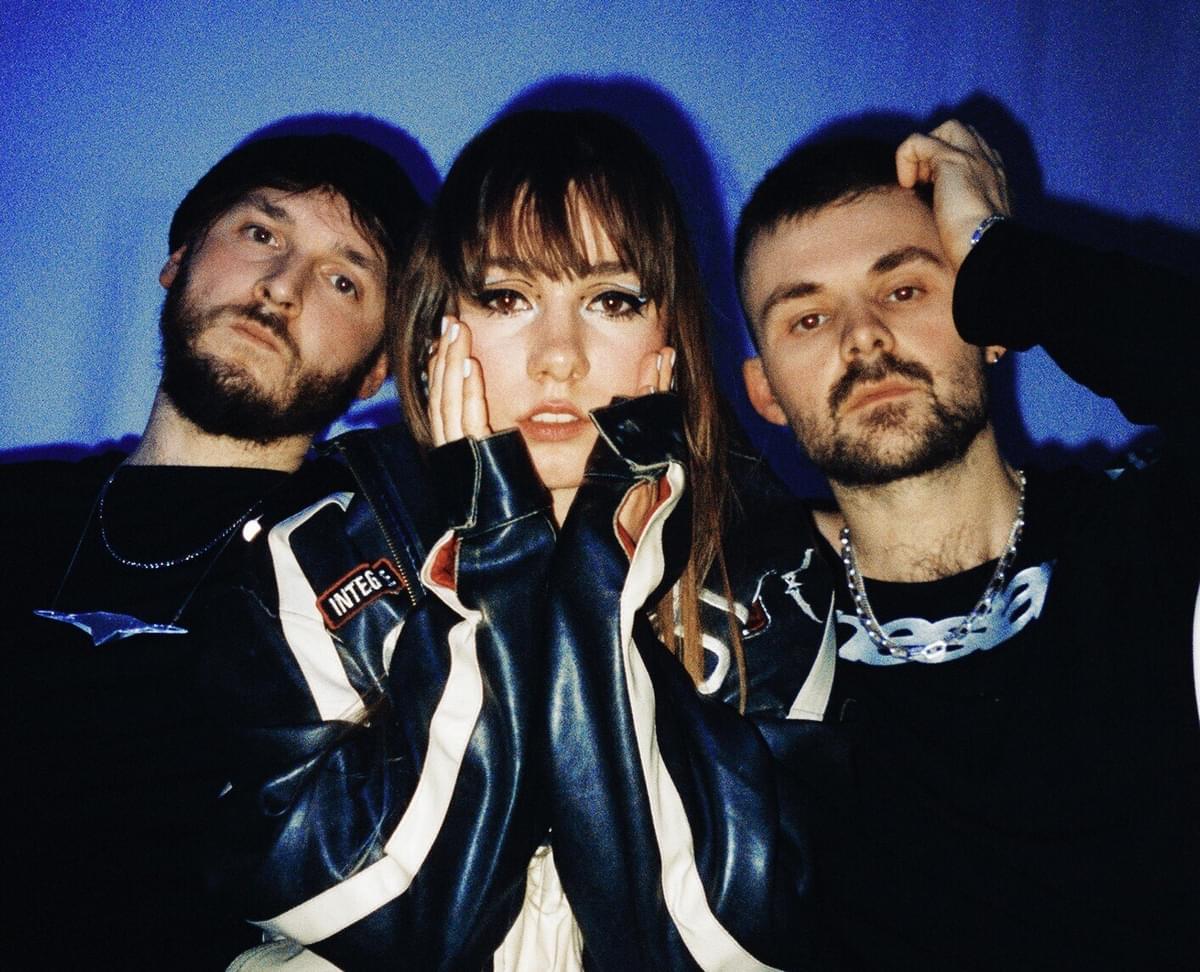 Night Tapes seek to inspire personal power on "Inigo"
Night Tapes' "Inigo" turns dance beats and ethereal, distorted melodies into a listening experience that's equal parts rousing and sedative.
London-based trio Night Tapes live up to their name once again, crafting an overnight world of sounds that really evoke the in-between – whether that's the intersection between positive and negative, analogue and electronic, day and night, or real and imaginary. The airy percussion of "Inigo" grounds the track in a flicker of reality, whilst lead vocalist Iiris Vesik's dreamily layered vocals elevate it into another realm.
Made up of housemates Vesik, Max Doohan, and Sam Richards, Night Tapes have made their name exploring the sort of dreamworld they return to on "Inigo" across two previous EPs, Dream Forever In Glorious Stereo and Download Spirit. "Inigo" is the second welcome into their third half-length offering, Perfect Kindness. It joins earlier single the swimming "Selene", rounding out the haze with more of a piercing groove, but maintaining the dusky sonic mystery that defines their sound.

Discussing the track, Night Tapes describe "Inigo" as being about "those moments in life when you understand that it is time to move from a comfortable setting and develop a spine through uncomfortable situations… Young beautiful people in general should be treated with caution, because youth is cruel."
"'Inigo' is about putting up boundaries and developing personal yang power," they continue. "Our friend is called 'Inigo', but this song isn't about him unless he feels that it is. We just borrowed the name as we think it's very singable. This song feels super orange to us. I think loosely it's about those moments in life when you understand that it is time to move from a comfortable setting and develop a spine through uncomfortable situations - whether it's taking on a job so that you wouldn't need to be dependent or clearing the air with a confrontation when a situation has gotten out of hand. Musically, it's our most muso song."

Get the Best Fit take on the week in music direct to your inbox every Friday