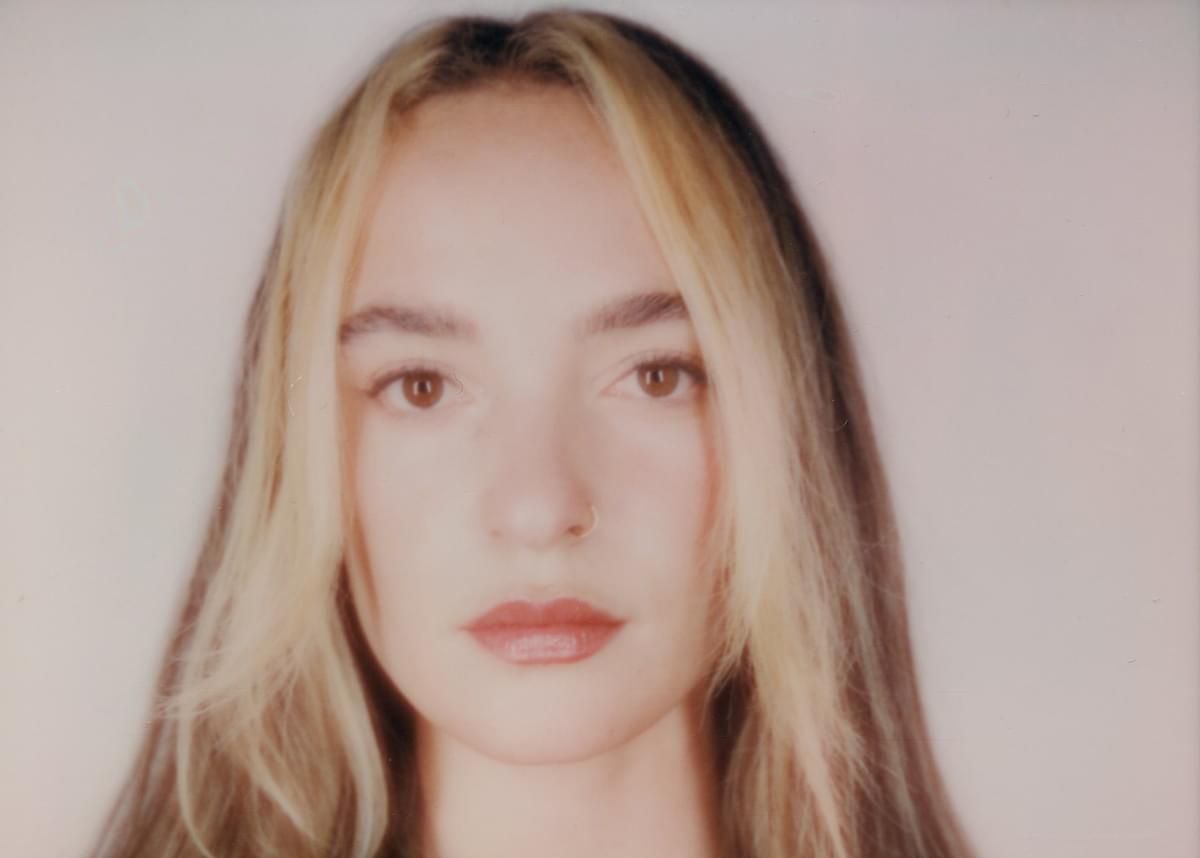 néomí reaches out with a trembling hand on "skipping stone"
Surinamese-Dutch artist néomí concocts a gorgeous juxtaposition of hope and despair on her new single, "skipping stone"
Love, especially in its earliest and rawest form, is a breeding ground for vulnerability and doubt. Weighed down by its consuming nature, the hurtling brevity of it can knock you sideways. Its intricacies precede itself, as we see the best and worst of ourselves through the lens of unyielding emotion. On "skipping stone", we find néomí caught in the waters of love, sinking in its unconquerable depth.
néomí is a Surinamese-Dutch folk-pop singer-songwriter with an insatiable capacity to construe feeling. Having, as a child, unwillingly taken up piano, it wasn't until finding the music of modern folk pioneer Ben Howard, master of ambience Bon Iver, and the godfather of songwriting Bob Dylan that néomí found herself within the scope of artistry. "Their lyrics are outstanding and insanely beautiful. I don't think they make songs, but they make art, poems," she speaks of the trio. "That's something I also really try to do; make little poems instead of songs."

Following the side-step of the pandemic, which she used to augment her writing and grow as a musician, néomí unveiled her debut EP before in June 2022, a startlingly serene masterstroke of gentle folk that showcased grandiose writing sensibilities and a terrific warmth in her vocality. The project was a resounding success, with néomí receiving wide scale plaudits for her work, and using this emphasis to catapult fans further into her sonic and thematic universe, unleashing the follow up single "red balloon" just three months after the EP's release. The first glimpse into the next chapter of her endearing artistic progression, "red balloon" ameliorates the sound that her debut had sketched out, concocting a sonic slice of tender resilience that is delicate and giving.

The second offering from her newly announced sophomore EP after, set for an April release, "skipping stone" is a lesson in subtle devastation; bare in its soul and honest in its expression, we witness a narrator without boundary, longing for a projection that feels more and more incomprehensible. Accompanied by a trance-inducing, stripped back instrumental of finger-picking guitar and hazy synths, néomí ponders the cost of her relationship, using the imagery of skipping stones as a metaphor for being cast aside by her lover.
Speaking of the track, she adds "I remember myself writing this with my dear friend Jesse Koch, while I had just fallen in love with someone. That someone was going through a difficult time, and in those moments of our relationship I felt like a skipping stone: picked up and thrown over the water, as if I was nothing to him. When I was younger my Dad and I would go down to the river in France to find those flat stones and he would try to teach me how to skip them over the water. I always got frustrated doing it and it's the image that came to my mind when writing this song."
A shattering and sublime effort, néomí's new single raises anticipation for after, harnessing the soft intricacies of before to newly existential limits.

"skipping stone" is out now, with her sophomore EP after set for release on April 14 2023. Find néomí on Instagram.
Get the Best Fit take on the week in music direct to your inbox every Friday