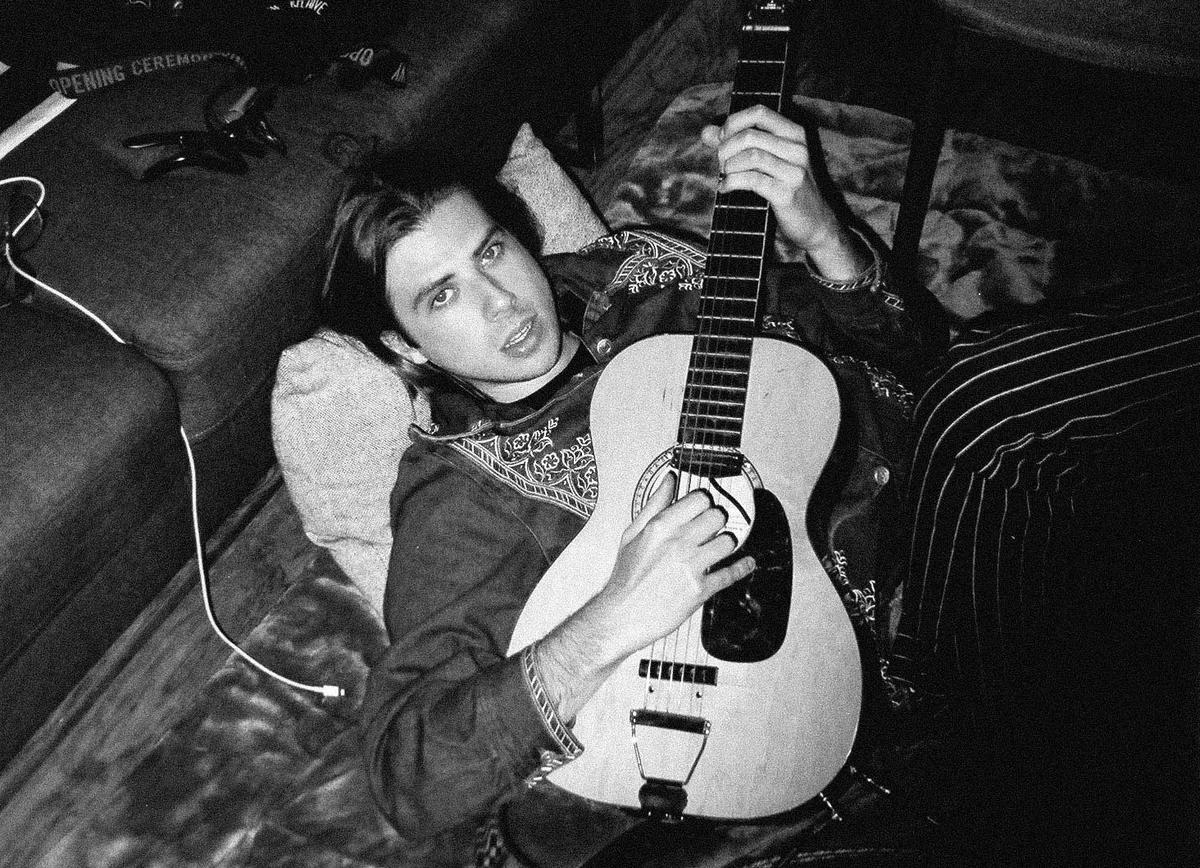 Merrick Winter's "Try Me" envelopes listeners in a desolate, evocative atmosphere
American-born, London-based singer Merrick Winter ruminates - overtly, painfully - on the subject of school shootings on "Try Me", a raw, human look at "how it could have gone so wrong."
Through a somber guitar backdrop, and production that drifts and whispers with loneliness and a loss of hope, Merrick Winters puts himself into a challenging pair of shoes, but one sadly familiar in the US: the shoes of someone perpetrating a gun crime. He runs through a series of bleak vignettes, telling the stories of alcohol abuse, overwork, generational struggle, and ultimately, the ways that cycles of violence may be perpetuated by the system. His tone is reflective, but moreover it's questioning - what happened? His subtle delivery, his soft musicianship, his pleading lyricism, all contribute to the desolate, evocative atmosphere.
Alongside "Try Me", Winter's discography is home to swathes of his deft, distinctly 21st Century folk songwriting. Through classic techniques - moody storytelling, a gentle, naturalistic sound, and sweeping, earthy production - Winter has mastered the art of spinning a yarn. His inspirations don't stop at folk, though, and permeating his songwriting are the legacies of all our greatest storytellers and image creators, from The Beatles to David Lynch.

Discussing the meaning behind the track, Winters says "'Try Me' is a song about the wave of successive school shootings that have swept across America since I was a child. So often the perpetrators are kids. Recently I discovered that a similar tragedy had happened in my hometown after I left, and suddenly the narrative became very real, very personal. It deeply affected my community, and really got under my skin. I wanted to write a song that explored how it might happen in any small town in America, but I wanted to do it with empathy - to just imagine for myself how it could have gone so wrong."
"Something I notice is that blame for school shootings gets shifted around as a political tool," he continues, "and the human factors that lead to them - mental health, inequality, the crisis of masculinity - are overshadowed by a narrative of good and evil. The response is likewise reduced to 'thoughts and prayers'. But when you know both the victims and the perpetrators personally, it just seems totally ineffective. The title 'Try Me' came from watching a courtroom proceeding and realizing that when some of these kids commit these atrocities, they are children under the eyes of the law, but they are men when they go to trial. For me, the song is a kind of tired sigh."
With a debut EP on the horizon, we can expect Winter to continue signifying his outwardly focussed and curious worldview after leaving the small town in which he grew up in. Between his gut-wrenching incisiveness, and questioning of social systems and practices, his music is truly provocative and important.