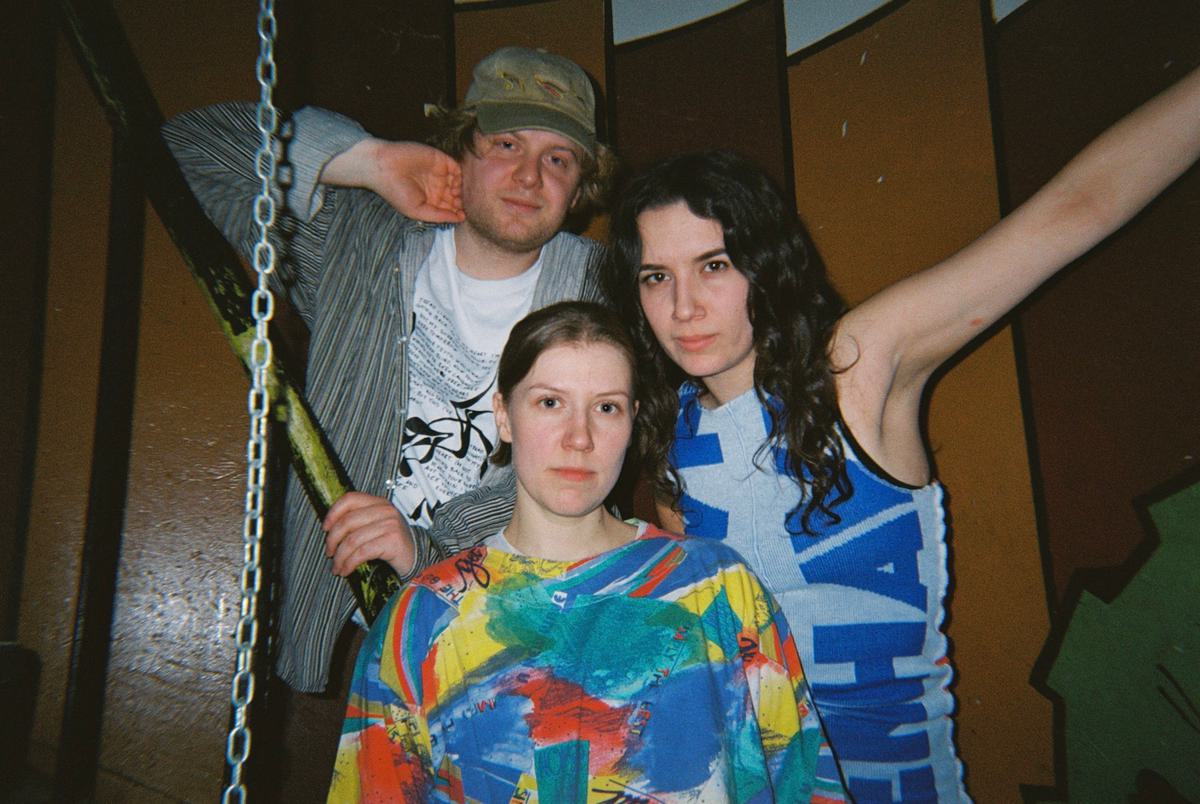 Mall Girl create a genre-bending opera of jazzy distortion on "Inzane"
The latest single in advance of their new LP, Mall Girl use everything from punk rock textures to classical symphonies to show the duality of emotion on their bare-all single "Inzane."
In a followup to their debut album, 2022's Superstar, Oslo art rock trio Mall Girl are back with "Inzane", the second single from their upcoming sophomore LP. The track sees the group take the grungier moments from their debut and crank them up to 100, while also exploring styles absent from their first release; most notably, something in between jazz, opera, and chamber orchestra.
From the outset, "Inzane" has everything you'd expect out of an indie pop-rock song: abrupt and fuzzy guitar riffs, thick bass lines, passionate vocal delivery, and crunchy percussion. But what it also has is cutting classical strings, a hushed and stripped down bridge a la Phoebe Bridgers, and a jazzy, Jerry Garcia meets Wes Montgomery guitar interlude. Though the grunge-symphony-jazz crossover may not make sense on paper, the track flows seamlessly in practice. After ruminating on the song for a bit, Mall Girl "agreed that we should write our longest song yet. And boom, it became our little rock symphony;" taking away a boundary of time seems to have created a more 'anything goes' attitude for the group, inviting them to play with sounds and genres that they otherwise wouldn't have had room to explore.

Lyrical themes throughout "Inzane" gracefully line up with their sonic counterparts: the sweet, jazzy side of the song comes through when talking about desires from this relationship (among them, summer days, flowers, and a lifetime with this person), and the dramatic and sweeping orchestral swells support the moments when the anxious attachment shows ("I crave more / I lose control without you my dear"). The song's alternating styles allude to the good and bad sides of overwhelming feelings; Mall Girl say the track "is like a wave of hurt and confusion that suddenly turns into a feverish, jazz dream. It all feels like going insane, on a normal Monday."
Mall Girl use a first person perspective to explore the overwhelming, seemingly uncontrollable feelings of "Inzane", emphasized by the track's walls of sound and build-and-release setup. The early line "Do you see how I really crave you honey?" highlights an attraction and draw that is all-consuming, almost desperate. After going to the symphony, the jazz club and back, Mall Girl drop listeners off in the same place they started with the return of the "Do you see how you hurt my feelings?" hook, accompanied by the same blown out guitar riffs heard at the beginning.
On "Inzane," Mall Girl establish their own boundless version of art rock and end up with their most ambitious track yet.