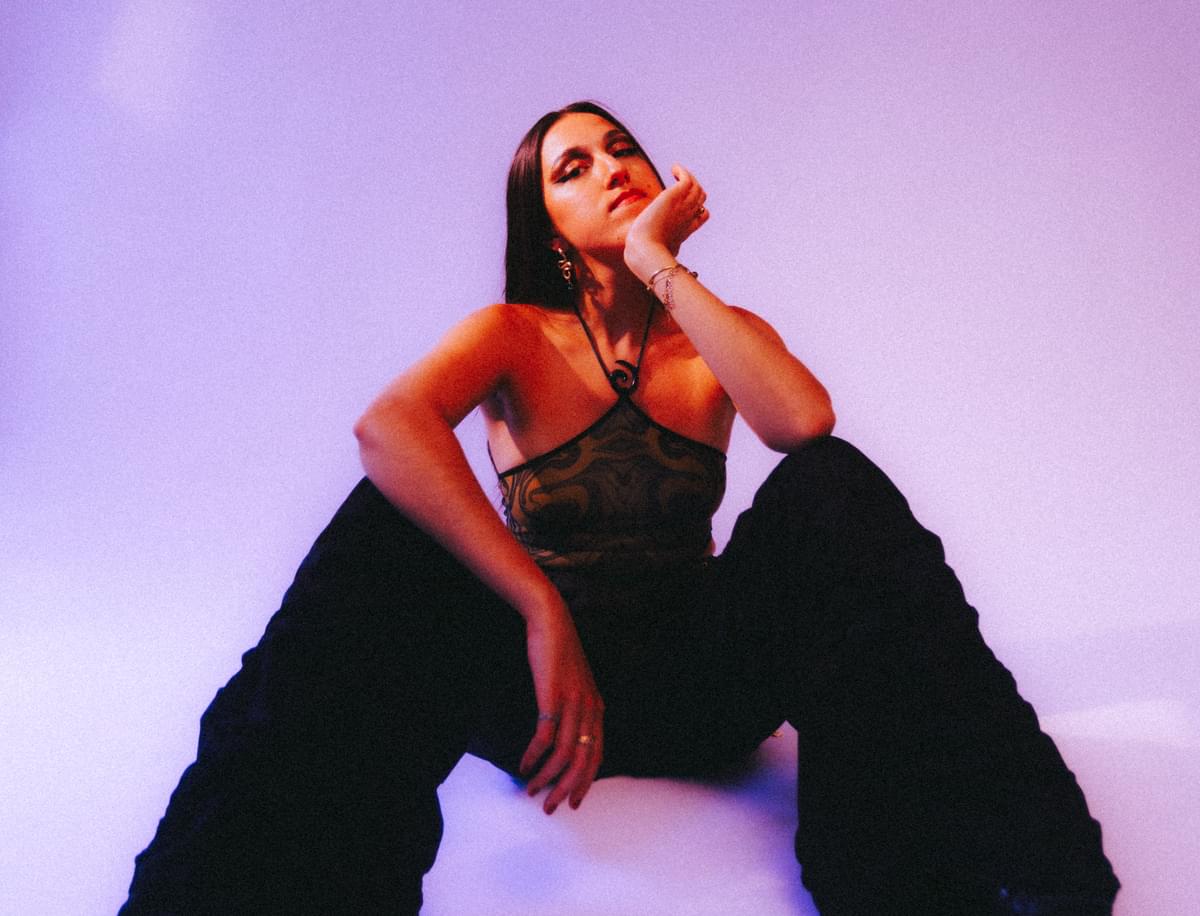 MADELEINE brings sound advice and sunlight to "Hold Her"
The new single "Hold Her" from the emerging nu-jazz star MADELEINE is a shimmering, spacious delight, previewing the dappled grooves we may expect on her upcoming EP Sun Daughter.
Pop artists generally sing about their own love lives, and not what other couples are doing. Admittedly, there are some notable exceptions, like The Beatles' "You're Gonna Lose That Girl". MADELEINE's new synth-heavy single "Hold Her", however, is a welcome addition to the list.
""Hold Her" is another way of saying 'give her your love', that if he doesn't give her what she deserves then he'll lose her." MADELEINE explains of the track's motif, "It came together at a time when I was really discovering the music of artists Salami Rose Joe Louis and Soccer 96. I was obsessed with Salami's use of vocal layering as a texture. I think that definitely influenced the chorus."

It's not a cliché to describe MADELEINE's vocal performance on the song as "silky and sultry" because she's an exceedingly polished singer who's making waves in the UK's nu-jazz and soul scene. Her songwriting is a bit reminiscent of an artist you know well – Stevie Wonder – and others you might not yet be familiar with, like Lianne La Havas.
Her first release since her 2021 EP Colour Me, which featured the Stevie-influenced "Morning Light" and the enchanting "Lost To U", MADELEINE has busied herself as a session musician playing keys on tour for the likes of Arlo Parks and Poppy Ajudha. The lush production on "Hold Her" is the perfect tease for MADELEINE's upcoming EP Sun Daughter that is due to be released in late April. The body of songs promises to have the same spacious feel and almost palpable sense of sunlight laced within its melodies that this first single does; quite literally the sonic representation of her long, late night drives across the USA whilst on tour.
Because MADELEINE's music invokes the healing properties of nature, focussed on themes of self-love and embracing femininity, you can almost feel your mental health improving as you listen to "Hold Her". That puts her in the elite company of artists like Sarah McLachlan and Sade. You don't just listen to "Hold Her" – you luxuriate in it.
Get the Best Fit take on the week in music direct to your inbox every Friday