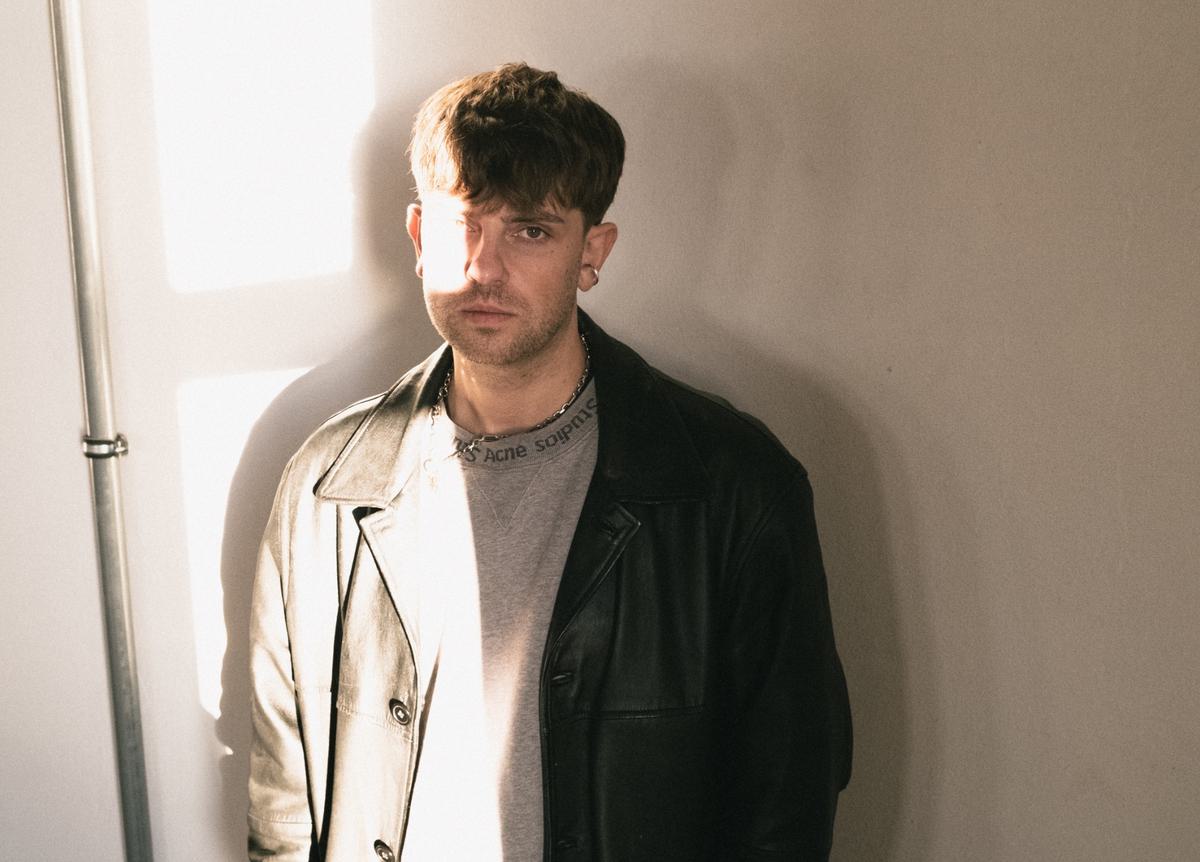 Liam Mour channels malady into melody on "Alone"
On "Alone", the latest drop from his upcoming January EP Angel High, Liam Mour chews over the importance of friendship after a challenging year.
As Liam Mour unleashed his ambient strain of electronica on over 25 support shows for SOHN's current European tour, nobody could have guessed that the Berlin-based producer had suffered a heart attack just months before. No less, one caused by a seemingly unremarkable bout of Covid that devolved into myocarditis. Desperate to channel the experience into creativity, Mour wasted no time in getting back behind the decks; placing the finishing touches on his fourth EP, Angel High, which exudes fearlessness and resilience from every pore.
With two singles already out in the ether, "Alone" is an extra special offering. Left with an altered sensation of speed after the event, Mour found himself wrestling with the pitch slider to make sense of his music. Fusing his signature high-voltage DnB swatches with ethereal synth pads and soulful soothing vocal lines from familiar collaborator Noraa, "Alone" offered the young emcee some calm amidst the chaos.
"It feels like time is running faster now and somehow I need to speed up my music to be able to align with my emotions," Mour mused on the single, ""Alone" was the first track I made after the heart attack that has really calmed me down – even though it's in 140bpm."
His ability to imbue such feelings of solace, transportation, and reassurance into his dance cuts has earned Mour glowing praise from across the electronic arena, including most recently a sold-out slot at Funkhaus, Berlin's renowned Studio 1. Though his musical experimentation began in the shadow of Central Asia's Tian Shan mountain range where he spent his earliest years, it was after moving to Berlin aged 19 that Mour's signature pensive club style began to extrapolate.
After immersing himself in the ambience of the German capital, Mour founded his own imprint (Ode to Youth) where he has released every track since. 2020's debut EP of the same name was the city's first introduction to his sound, a spectral yet unembellished assortment of tracks that hinted wryly at the calibre to come. His subsequent projects trace Mour's journey of self-discovery, of finding his distinctive MO in a district teeming with talent of the electronic persuasion.
The swelling IDM compositions of 2021's Dreaming Of A Better Place EP reflected his thoughts in the deepest, darkest stints of the pandemic whilst Above, released earlier this year, veers into more lucid territories with a live blooming orchestra and noise sampling of a tropical rainstorm. Mour's sound, though proudly electronic, never sacrifices the heartfelt warmth of organic instruments and he is here to make that clear.
It's on his upcoming fourth outing, however, that we find Mour at the peak of his powers. Flexing his delicate instinct for club-ready tracks, "Alone" and its preceding singles are a reminder that the Berliner is operating on his own celestial plane. Galvanised by adversity and with a new era on the skyline, 2023 is set to be his finest yet.