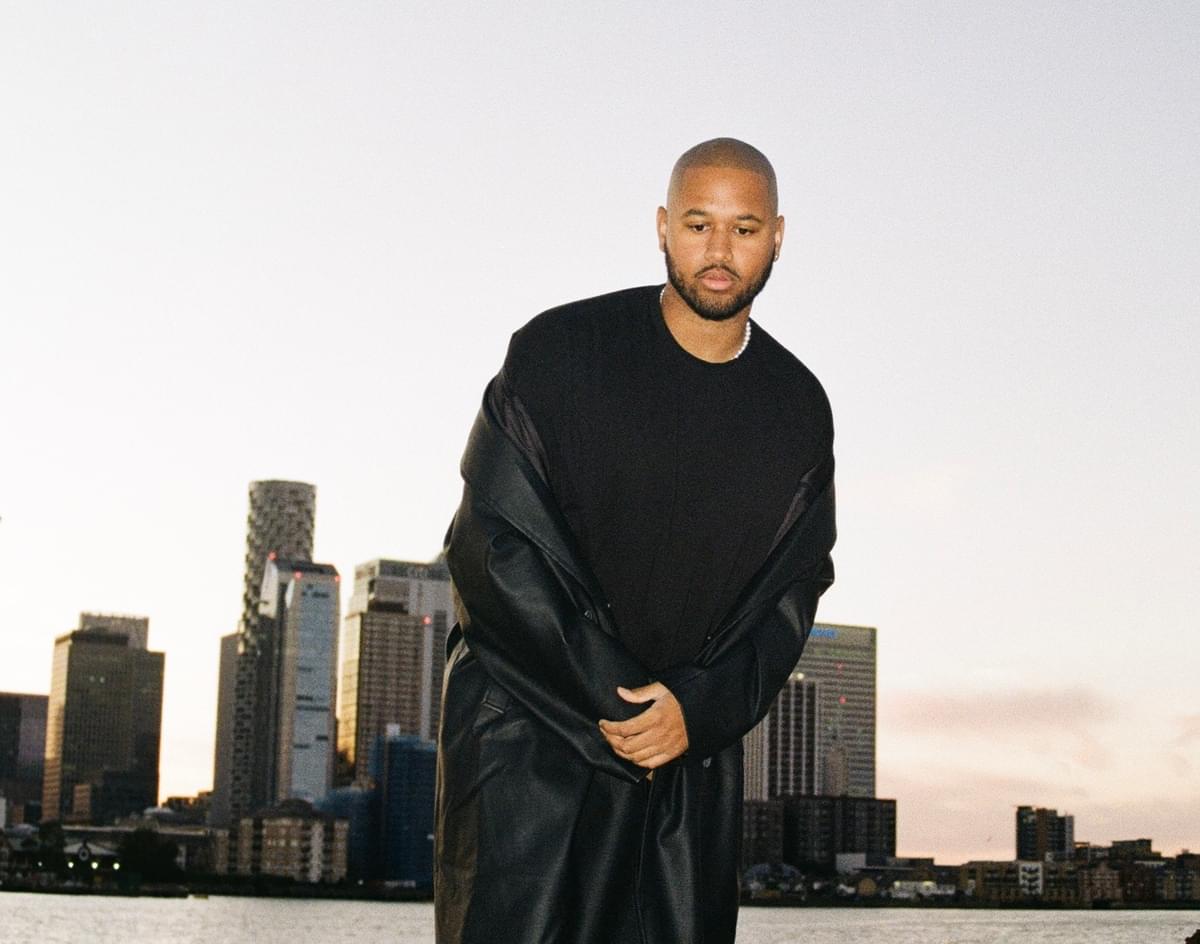 "E1" is Latir's ode to the tower blocks
Life in an East London high-rise fuelled the R&B singer's latest single: an ominous and smouldering track that culminates with a surprise cameo.
Latir did not grow up in a tower block; he moved into one of them three years ago and it filled his head with a lifetime's worth of tales. In fact, his latest track "E1" is a direct product of these conjured stories. "I moved to Bethnal Green in East London in 2020 after growing up in North London, and this song details all the chaos I've witnessed on this side of the city," he explains. "I want people to feel a sense of nostalgia listening to this, and as though they can relate to this crazy side of London, from a somewhat dark, gritty place but also somewhat romanticized as its home."
The darkness and grit of the urban environment are channeled through the menacing, relentless bass pattern of "E1", as brutalist and unforgiving as the architecture of these stoic towers. The beat – crafted with Mercury Prize-nominee Tev'n – trudges like heavy footsteps echoing through concrete corridors. Latir warns, "When the sun comes up / the fiends come out it may be best to move." With minimal affectation, the vocal follows the song's measured, if sinister tone.
His voice is so often a more gravelly Al Jarreau on previous singles, but on "E1" it recalls Horace Andy's haunted performance on Massive Attack's "Angel". Pulling influence from an eclectic mix of genres spanning R&B, Hip Hop, and Classical Jazz, Latir's artistic project is one steeped in unique perspectives and interesting inflections.

Latir continues, "sonically, Tev'n and I – both being from London also – wrote this song in East London in a studio on the very canal I wrote about. We wanted to make this song feel as punk-rock-London as possible but also maintain my own style and usage of melodies, so we started on the bass guitar and never looked back."
As the saying goes, the construction of tower blocks were meant to alleviate poverty, but only succeeded in concentrating it. Whilst building up was metaphorically meant to lift residents' fortunes, as Latir witnesses it, it has only trapped them in lawless, mini cities. Like he exhales in the song, "From Spitalfield to Bethnal Green / I think I've seen enough."
Fittingly, the outro features a sample from one of the area's most famous sons. Charlie Chaplin – who grew up in the Walworth workhouses in neighbouring SE1 – hovers overhead while reciting the speech from the end of The Great Dictator: "More than machinery we need humanity. More than cleverness we need kindness and gentleness. Without these qualities, life will be violent and all will be lost."
"From the insane amount of tower blocks," Latir further capitulates, "to the overt usage and public trade of class A drugs, to the general hustle you see in and around the market areas, to every corner smelling like weed, to the boat owners on the canals, to the graffiti everywhere – some insanely good, some absolutely tragic – to the house parties that you can hear down the road... This song is an ode to all the above, and pridefully so."
Get the Best Fit take on the week in music direct to your inbox every Friday