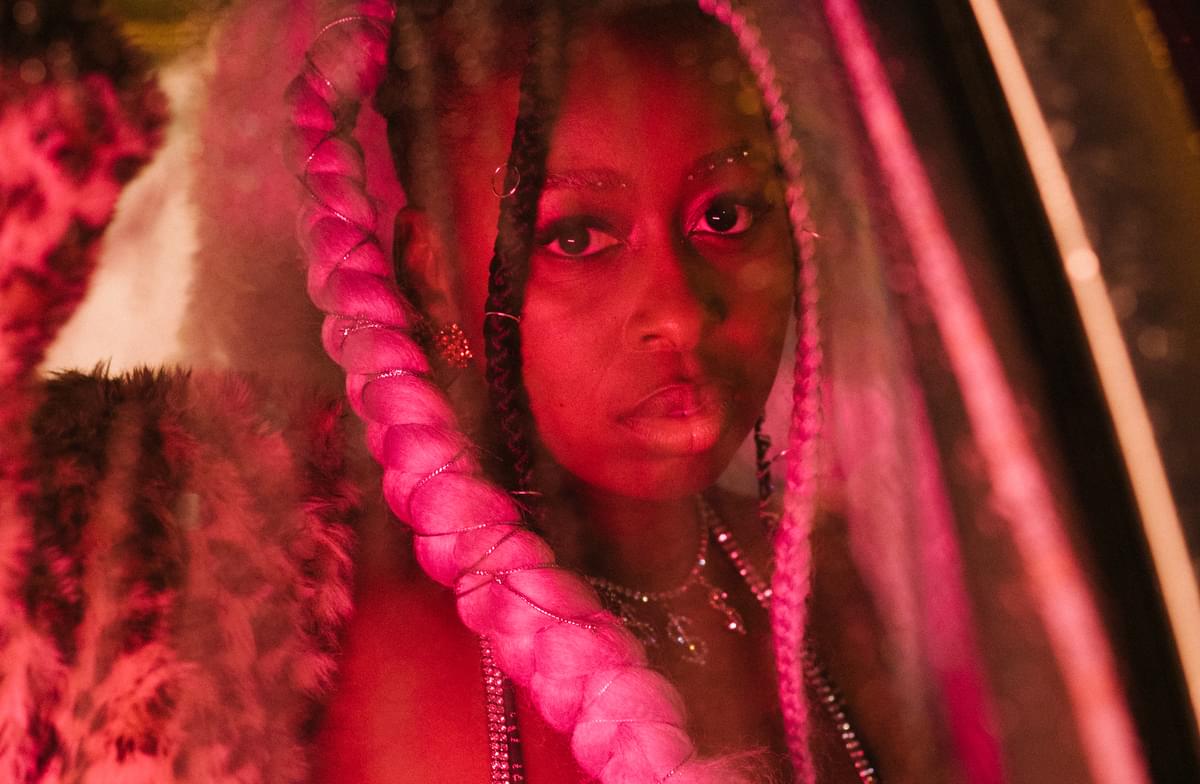 KYE's "Bossin'" is a direct call to club culture and youth spirit
Sometimes there's no better remedy than a bit of y2k kitsch - KYE knows this well if the new single "Bossin'" is anything to go by.
Embracing the vintage sounds of UK garage, its sleek two-step and shimmering vocals will teleport you straight back to 2001. Alongside diamanté-studded Nokias, velour pants and nail extensions the colour of champagne, she champions a message of female empowerment right out of the Destiny's Child playbook.
The video, too, is a rose-tinted tribute to that era when Mis-Teeq and Artful Dodger ruled the dancefloor, and a steely grin-and-bear-it Britishness actually came accompanied by good beats. From the moment you see KYE and her friends pull up in the drizzle, you know their mood won't be dampened. The bouncers can trade weary expressions all they like: nothing is going to stop this party.
But for the 25-year-old, growing up in the UK was only one chapter of a long story. Born in Zimbabwe, KYE's formative years in London were followed by a move to Australia in her teens, where she still lives. While these cross-cultural experiences no doubt fed into her versatility and range as an artist, at the time emigrating to Melbourne was enough to give her vertigo.

"I found it really hard to fit in," she says. "In London, there are so many people of different ethnicities, you don't really notice that you're Black." Adapting to life Down Under meant throwing herself so hard into her new surroundings that other elements of her identity were placed on the back burner. "I'd put so much energy into being Aussie that I didn't really think about being Zimbabwean, or from the UK," she admits.
It must feel good then, to come up with a song that reclaims all the strands of her experience and packages them so seamlessly into the catchiest of tracks. But it's the Zimbabwean elements which are especially close to her heart this time. As well as shoutouts to uncles and aunties, "Bossin'" incorporates lyrics in Shona, one of the main languages of Zimbabwe.
"Music is so embedded into Zimbabwean culture," KYE reflects on the songwriting process. "It's been a deep dive into Zimbabwean music and all the sounds that I grew up with. It's been a nice little adventure." The result is a song which would sound at home anywhere – much like KYE herself.
By invoking the go-getting spirit of the early millennium, KYE has set her sights on an equally positive future. ""Bossin'" is hailing in a new era for me. This past year I've really wanted to focus on fun, freedom and community and this new sound encapsulates that," she explains. "This one is for my girl bosses, wringing out every last cent of your paycheck so you can let loose!"
With glittery platforms in one hand and cocktail in the other, "Bossin'" serves up a welcome helping of deluxe in straitened times. Time to boldly wear sunglasses indoors and throw shapes while the rain does its thing.
Get the Best Fit take on the week in music direct to your inbox every Friday