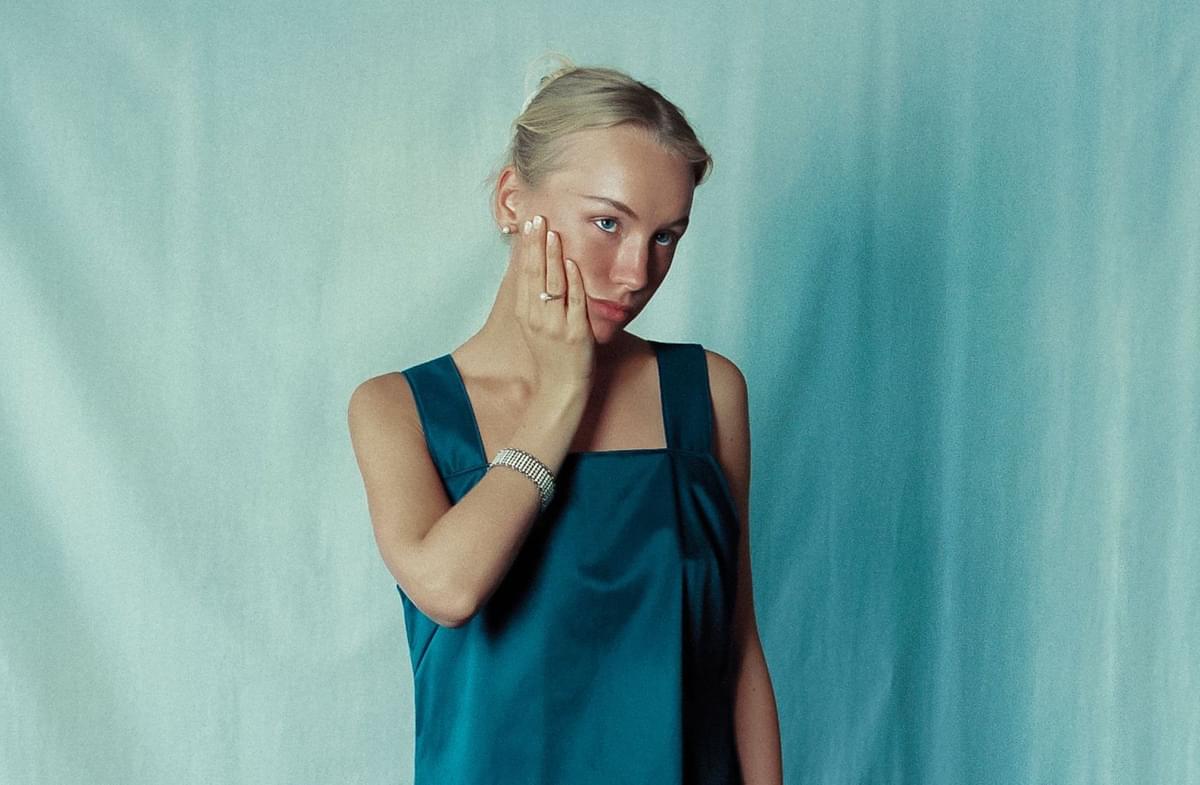 Jenny Bakke delivers a powerful pop statement with "Cry"
16 March 2023, 10:00
| Written by
Joe Webb
With a full mixtape on the horizon, Jenny Bakke's new single "Cry" showcases the 22-year-old's daring and experimental artistic voice.
Pop is often at its most interesting when it juxtaposes divergent musical and thematic ideas — think framing bleak lyrics in sunny melodies, or retro soul arrangements in shiny modern production. Lo-fi and bedroom pop thrive on this logic, sculpting dynamic and varied sounds that are at once expansive and personal. In a sonic zeitgeist characterised by genre fluidity and the expression of identity, these movements capture the world inside the artist's head and reflect the possessive, universal power of self-documentation.
It is in this context that Jenny Bakke emerges. By way of Liverpool, the Norwegian musician formerly released her delicately synth-led music under the moniker Helven. Now on the precipice of releasing her debut mixtape Morild, her most candid and intimate collection of songs yet, she is quite aptly stamping her art with her own name.
Her latest single "Cry" flirts with the binaries of distance and closeness, noise and quiet, melodrama and sincerity. The contrasting timbres in "Cry" are immediate and nuanced: airy synths and reverb-soaked backing vocals create a dreamy, ethereal atmosphere, while insistent guitars and snappy kick drums bring drive and intensity. A soft vocal hook floats atop a sparse arrangement and hypnotic groove as per Portishead — who Bakke cites as a major influence — while the spontaneous, introspective structure and overwhelming sense of squirm recall mid-90's Aphex Twin.
Taken directly from a phone recording, Bakke's lead vocal performance is urgent and unnerving, wriggling around in a tense melody of dissonant held notes and pillowy whispers. "We used everything from the recording," she explains, "we wanted it as raw as possible. The sound of my body laying down against the bed, my breath, the empty room. Alone in the apartment, realising he wasn't going to answer." It's an interesting artistic risk that gives the track a remarkable degree of intimacy, scaling the enormousness of emotion right down to the personal, individual, sadly-texting-a-friend level.
"Cry" culminates in further experimentation, a smattering of cascading jungle colouring Bakke's desperate sadness in seeing the "ocean glimmer in his eyes." A stand-out moment on the record, it reflects the depth of feeling and intense vulnerability that defines Bakke's work. Of course, Bakke is singing about the boy, the ocean, but there is no doubt that what Bakke is really showing us as an audience is an undiluted and uncompromising picture of herself.
"It takes courage to explore," Bakke reflects. "To be lost and found, be 'pop' one moment and experimental next. Letting songs be whatever they want to be." Music like this cannot be created if its vessel is hung up on self-doubt, the demands of convention, or the fear of honest self-reflection. Yet in Bakke's unwavering commitment to sonic experimentation and lyrical sincerity, "Cry" exists as a powerful pop statement.
"Cry" is out now, with her debut mixtape Morild set for release on 12 May 2023.
Get the Best Fit take on the week in music direct to your inbox every Friday