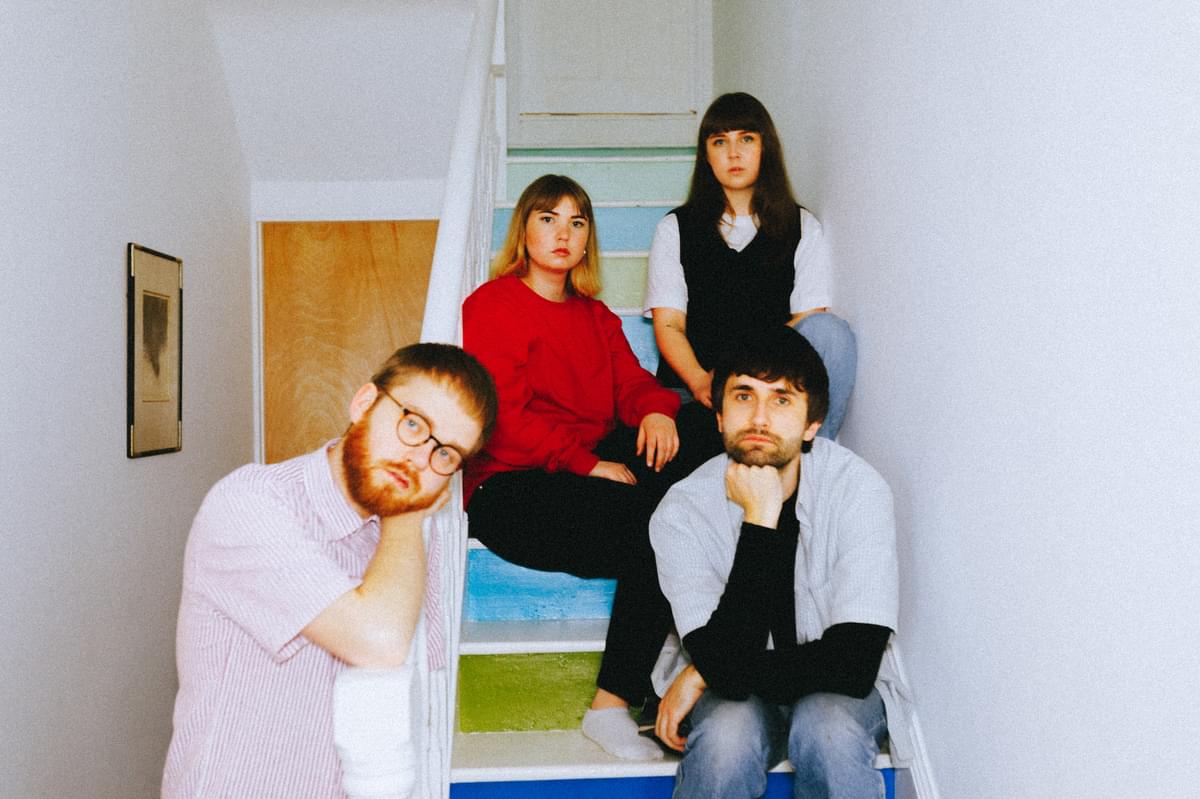 Girl Scout relax into self-acceptance on "Weirdo"
Equal parts introspective and happily resigned to going with the flow and seeing where it takes them, Girl Scout announce their debut EP Real Life Human Garbage with "Weirdo", a perfectly mellow cut of indie-pop.
The quartet have a rich musical background, having met studying jazz at Stockholm's Royal College of Music - so, well-versed in exploratory, free-flowing musicality and technical excellence. Girl Scout's sound, though, is less jazz and more woozy, expansive subtlety à la influences including Big Thief, Phoebe Bridgers, and Elliot Smith.
"Weirdo" has a carefully curated, precisely imperfect sound, from the occasional click of a guitar string being struck to moments of lilting shyness in Emma Jansson's voice. It makes the contemplative, gentle nature of "Weirdo" all the more obvious, blending the comfortable acceptance of "maybe I'm a weirdo" with some of the struggle and self-doubt it took to arrive at a place of contentment.
"Some days I wake up and I just forget how to be a person," explains Jansson. "I forget how to act and can't for the life of me have a normal conversation. I wrote this song on one of those days. Feeling like you're all rusty and not being able to relax and climb out of your shell and then worrying that you're coming off weird but then you become even weirder because you're simultaneously analysing if you're being weird. Then you're just like fuck it, maybe I'm weird but I'll live."
"We have spent several years playing and studying jazz full time, but being stuck at home in the midst of a pandemic took away the usual environment of jam sessions and transcribing, and made room for playing for our own pleasure," they say. "We found ourselves playing the kind of music that had gotten us hooked from the start, bands from the 90s and the Britpop revival among other things. Going back to guitar-driven songs in the classic band format felt refreshing to us, almost like it was new again."
Get the Best Fit take on the week in music direct to your inbox every Friday