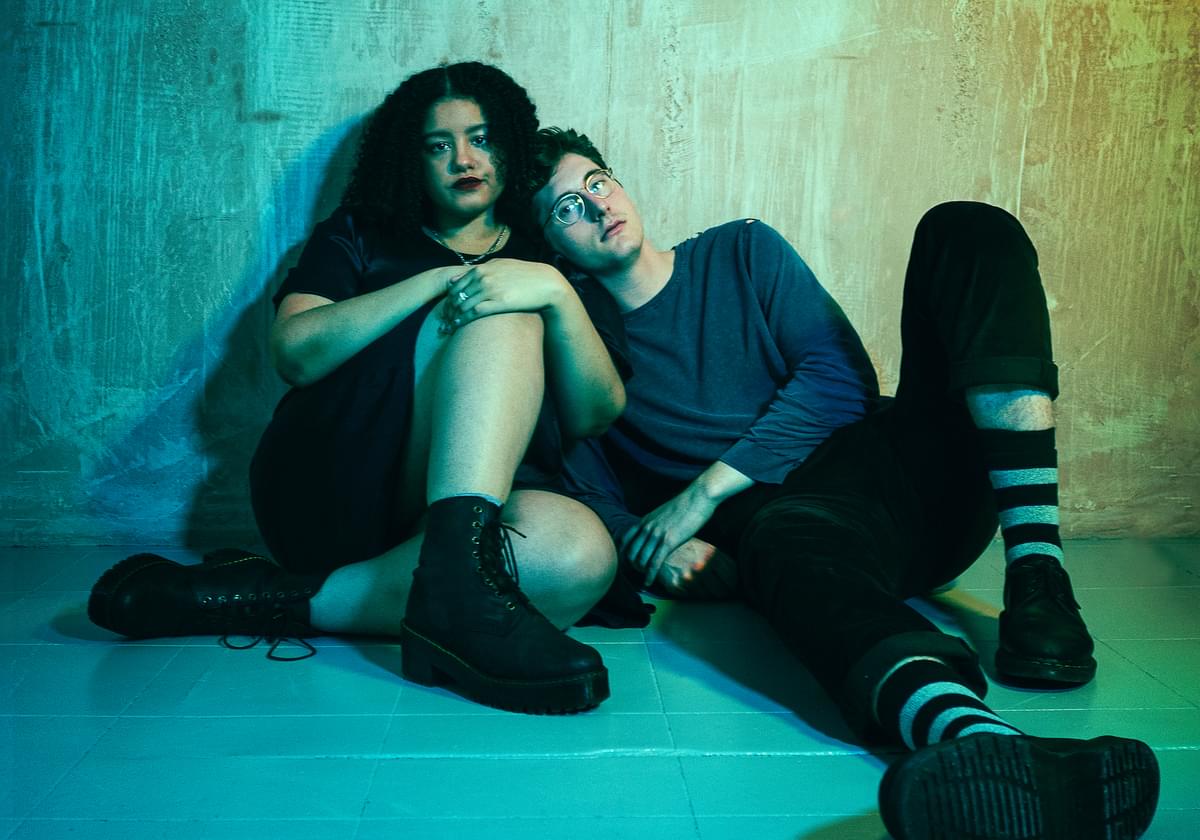 Fräulein battle cravings for approval on "Pet"
The Irish-Dutch duo launch their 2023 take-over with a grunge-steeped assault on the human psyche.
Whoever said 'good things come in threes' had obviously never heard Fräulein (pronounced 'froy-line'). Since meeting through a chance encounter at a friend's jam night in Bristol, Dutch-born Karsten van der Tol and bandmate Joni Samuels, who hails from Northern Ireland, have been concocting nineties-adjacent alt-rock with more vim than bands thrice their size.
Raised across the continent from one another, and on entirely different musical diets (van der Tol cites 90s rap – Biggie Smalls, Mobb Deep – while Samuels was a girlhood stan of The White Stripes), their union is no less a remarkable one. Manifesting in a sound that transcends all appropriate sonic fault lines, and finds its unshakable intensity and intrigue in doing so.
In their latest single, "Pet", these myriad muses join forces in pursuit of a universal truth: is it possible to escape the innate human craving for approval? Lifted from a three-day session with producer Ali Chant (Yard Act, Sorry, Soccer Mommy), it's the duo's first release since their head-turning debut EP A Small Taste, and bypasses any need for re-introduction.
Van der Tol's snare-steered rhythms are relentless and nimble, and Samuel's voice, a wispy whine that bends and molds to the track's variously downtrodden moods, reveals a formidable range. "I want to be near you," she opens, with a low rumble of grizzled bass, before reaching into a grab-bag of introspective twenties-something themes: egomania, anxiety, co-dependency, and generational condescension.
"The word 'pet' means a lot to me," Samuels explains. "...I love it because it can be a term of endearment, but it can also be slightly patronizing. This theme fits nicely with the cyclical riff of the track – a kind of pattern that you can't get out of." It's a sentiment entirely at odds with Fräulein's own industrious, DIY core but one conveyed with guttural conviction.
The single comes with a homespun video in tow. Tightly-framed, and suitably granular, the pair twirl and thrash their instruments in front of a cobalt velvet curtain. While being an undeniably charming companion, its main function remains to remind the listener that this palatial sonic onslaught is being conducted by just two players.
Along with a headline tour through April, Fräulein will top the bill at Sub Cat's launch of Off Piste on February 22nd; the label's new club night at St Moritz in Soho. It's difficult to imagine they'll be tearing up venues of this size by the time the year is out, so be sure to don your skis and earplugs or live to regret it.

Get the Best Fit take on the week in music direct to your inbox every Friday