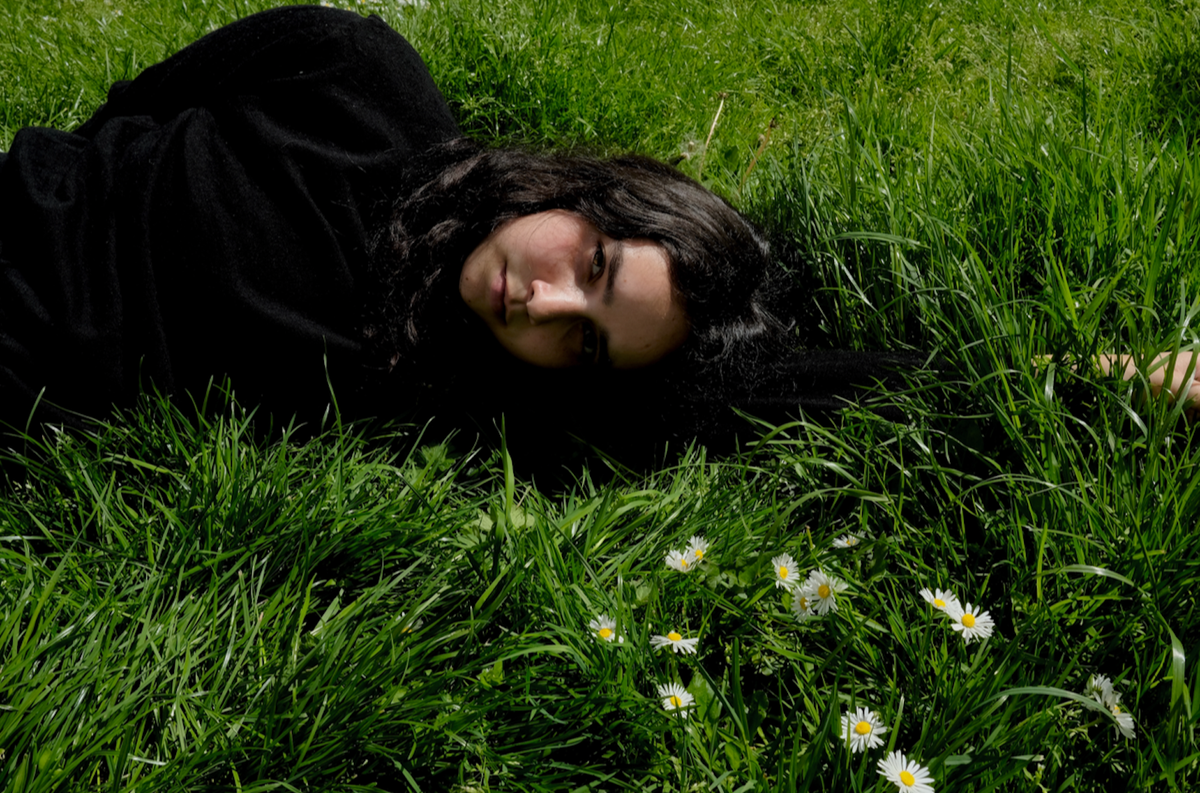 Francis of Delirium steps out from behind the shield on "Real Love"
Residing on the intersection of pop and rock, Luxembourg-based Jana Bahrich (aka Francis of Delirium) is becoming more cautiously optimistic in her writing; "Real Love" is about not being afraid to take the plunge.
Fuelled by a love of Pearl Jam and Smashing Pumpkins, Francis of Delirium's music is, in her own words, "pop music dressed up in a rock outfit." Previously a duo, the artistic persona is now the solo-project of Luxembourg-based Jana Bahrich; an outlet for her rawest emotions, with ragged vocals and loud/soft dynamics paying tribute to her favourite acts. New track "Real Love" builds on the 90's alt-rock stylings of earlier releases, although this time she's letting down her defences against a softer, more fragile backdrop.
"'Real Love' at its heart is a simple song about being in love with your best friend," Bahrich explains. "I wanted to write a song that reflected the feeling of leaning into vulnerability, a song that embraces telling the people you love what they mean to you and truly meaning it."
With a level of emotional intensity worthy of Phoebe Bridgers, "Real Love" finds her quietly replaying unspoken moments of connection in her head, as if trying to work up the courage to voice them. From being "kids when we first met" to winding up "half-drunk on a twin size bed," it's the kind of confessional moment that can make or break a friendship. But in Bahrich's capable hands this doesn't feel like an ultimatum, just an attempt to finally stop shielding her emotions.
While her three previous EPs grappled with self-doubt, grief, and reckoning with the end of a relationship, here the focus seems to be on the excitement and intensity of not knowing what's ahead. "After writing our last EP The Funhouse which was all about darkness and the feeling of being engulfed by the chaos of the world, I just couldn't write anything super dark and heavy at the time, it just wouldn't come out," she says. "My body and brain were just guiding me to writing lighter, more open music."
That cautious optimism was also a takeaway from being on tour. Having spent the best part of the year flitting between continents and living in the pockets of fellow musicians such as Soccer Mommy, The Districts, and The 1975, Bahrich learned to love the feeling of impermanence that comes with life on the road. "Coming out of a two-month-long tour and heading into summer back at home, it felt like my world was opening up," she explains. "Spending every night watching The Districts on tour really impacted me. There was this hopefulness I heard in their music that I really connected to."
If there's a motto to the song, it's about finding the nerve to be honest, even if circumstances don't always seem to be in your favour. "For years, timing got in the way," she says, alluding to the person she wrote "Real Love" about. "And then finally, it worked out." Anything is possible when you finally peel back your armour and take a risk.