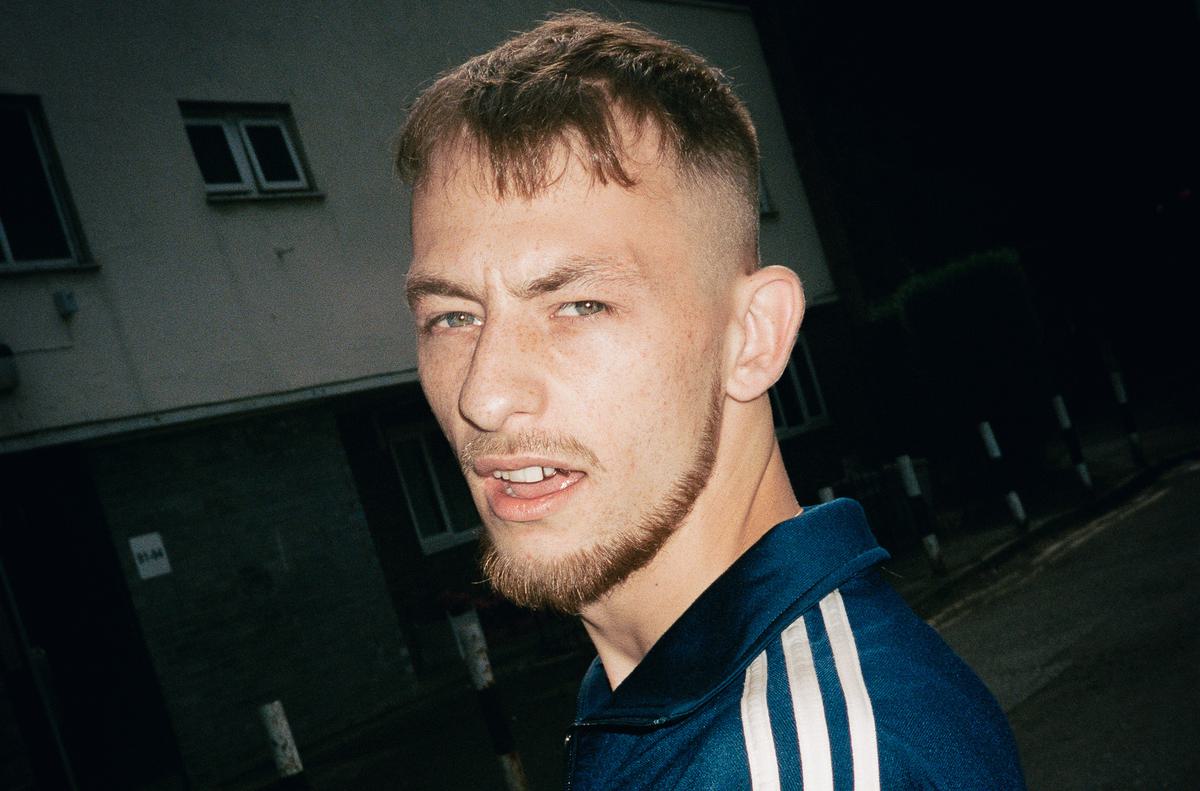 Finn Foxell puts the party in politics on "Leaders"
He might be West London's premier emcee, wordsmith, and all-around vibe-curator, but Finn Foxell is just as fed-up as the rest of us - "Leaders" channels that anguish into art.
A London lad with a God-given gift for songwriting, Finn Foxell's tales of urban life and self-love have been endearing underground music lovers across the genre gap since long before Boris sequestered number 10. With his latest single, an ode to sub-par politicians and the like, the 23-year-old ventures out of the SoundCloud scene and into a guitar-driven territory, reminding us that the future is in much safer hands.
"There's a lot of frustration right now from all corners of our society except the top," Foxell says of the track's stimulus. "They seem to just f**k about like bored spoiled kids whilst we all decline. Boris actually stepped down a couple of months after [I wrote the track] but that's why it's called 'Leaders', plural – whoever follows him will just become another trickster with a mask on. This song reflects the general lack of faith in our political system; it's a house of clowns in my eyes."
Public affairs aside, it's been an impressive and eccentric artistic journey for the Shepherd's Bush youngster, whose musical evolution from silk-laden rapper to an expressive multi-dimensional artist has been a reflection of his personal journey towards self-acceptance. Refusing to be grouped into the British alternative rap pocket, he's spent the last seven years carving out his own lane and experimenting ubiquitously with sound and guise. His findings? A little bit of everything works best.

His 2021 EP Alright Sunshine was the culmination of such reflections. Gazing inwards conceptually, it focused on themes surrounding youthful hedonism to create a snapshot of adolescent life; its drunken mistakes, hazy honeymoon period romances, and perfect imperfections. Sonically, the project was equally as expansive, incorporating everything from UKG and house to cloud-rap as Foxell flexed his deep tones and witty lyricism; skyrocketing him from underground luminary to multi-hyphenated mainstay within the alternative field.
A year down the line and "Leaders" marks a (semi) departure from the sonic frolics of Foxell's early twenties. Straddling the silly and the serious, it's the sweet spot of an artist embracing what works whilst bulldozing boundaries in equal measure. "When making the track I didn't have any political motive, but right now it feels like something needs to be said and the chaos of this record gave me room for that – to show the lack of faith in our leaders and government, from the eyes of my generation at least." In speaking up, Foxell has not only made an emphatic mark on UK music circles but on those around him.
Community has always been at the heart of everything Finn does; reflected through both his lyrics and the company he keeps. Elevation Mediation (p-rallel, Lord Apex, Xav, and Louis Culture) – one of London's most pioneering collectives – are Finn's biggest supporters and their mellifluous camaraderie has inspired some of his most memorable cuts. EP cruiser, 'Golden Nuggets' sports an off-beat soliloquy from lyrical confidant Lord Apex, whilst Xav and Culture have masterminded many of the glorious sonic palettes blessed by Foxell with his breezy nonchalance and endearing bars.
A lyricist by every account, Foxell is also responsible for the archetypal and suitably viral response to the Lionesses' recent Euro's victory – "the mandem couldn't, so the gyaldem did." Even with the St. George's cross smudged across his face, it's difficult not to be endeared by the rapper. Whilst his unravelling sonic identity glides further into effervescent indie this time around, it's anyone's guess what will come next. What's certain is that if London's youngsters are carving out a new era of rap then Foxell is wielding a pickaxe. Finn for PM.