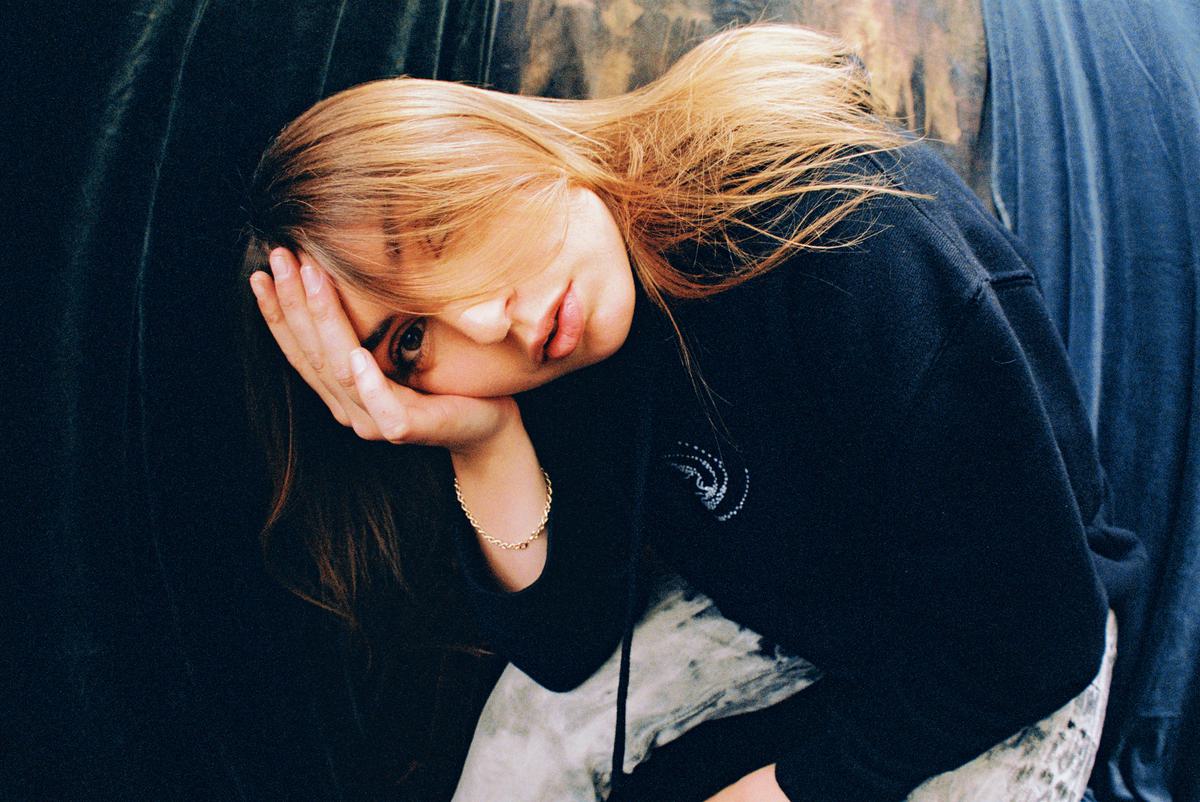 Emmeline holds a lens to inner-city life in poignant debut single "Stay With Me"
The startling debut single from Emmeline, "Stay With Me", is confessional and soul-searching in its hybrid nature.
With the backing of legendary producer Fraser T Smith and his label 70Hz Recordings, West Yorkshire spoken word artist Emmeline has marked her arrival with the release of her debut single "Stay With Me", a journey through the artist's mind as she prepares herself to leave university and take on the big new city that is London.

Accompanied by simple synth instrumentation and childhood screams of laughter, "Stay With Me" finds Emmeline's enchanting voice cutting straight to the core, her rap-like verses are effortlessly haunting. Relayed as naturally as though on a Whatsapp voice note, Emmeline's way with words and faultless delivery was a lesson in impeccable execution. Cutting through the madness of everyday life a well-worked sentence.
"It's an insight into my head at the time of moving out of uni and to a new city, navigating the pressing thoughts in my internal and external environment," Emmeline explains of the track's lyrics. "It's very much about trying to figure out that transition between adolescence and adulthood, also figuring out who you are in a new space."

"Fraser and I form a lot of our initial ideas over text; we'd been speaking a lot about first tracks on EPs/albums, and I'd said that I wanted our opening track to feel cinematic, and pulsing, where I could add a kind of narration" she continues, "He sent me this beat and I instantly fell in love with it. I wrote most of it on the tube on the way home from work, and when I had settled on lyrics, we got into the studio and made it the song we're putting out now."
Emmeline became mesmerised with lyrics and poetry from a very young age, spending hours scribbling down lyrics and ideas in the back of notebooks or jotting down the lyrics to some of her favourite songs. Performance runs in her blood, however, as she was raised with a grandfather who wrote and directed his own pantomimes in the local theatre. Her father, a poet and playwright, was also an early inspiration and encouraged her to pursue her writing. At age 17, after training with the Royal Exchange in Manchester and the National Youth Theatre in London, she joined the spoken word group Young Identity and began to pick up an interest in performing her work live to an audience.
"Whenever I used to perform my spoken word pieces, I would get people coming up to me and suggesting I try pairing my words with a beat, and a few months later at a party hearing someone talk about some spare tracks they had going, I plucked up the courage to try it out," Emmeline recalls of her earliest steps into music. "It was making demos like that in my bedroom on GarageBand, with whatever music I could find on SoundCloud or through aspiring producers, that unknown to my friends and family I amassed a big file of demos on my computer, so that when I met Fraser years later and took a chance on asking him for some advice about music, I had all this stuff to give him."
After meeting Fraser at a gig by chance, she managed to convince him to send her a few beats. By the next morning, Emmeline had sent back a finished demo that convinced Fraser of her huge talent, and within weeks she was signed to Fraser's 70hz label. "Working with Fraser has been so surreal, in only the best ways," Emmeline replies when asked about their collaborative process. "He's been so generous with his talent and his time, and there's some sort of synergy between our brains and how we like to work that is really fulfilling, I think for the both of us. I'm excited to see what else we make."
Emmeline's grand ambition for her work is to be as multi-faceted an artist as she can and to find a way to have a meaningful impact on different people's lives in varying contexts. "It's my desire that the world surrounding the music will continue to grow," she adds, "so that the listening experience will be enriched by all the other work we're doing, from videos to cover artwork to website. As a woman, it's also always at the core of my approach to provide another example for women looking to get into music, and always pushing for change in that capacity."