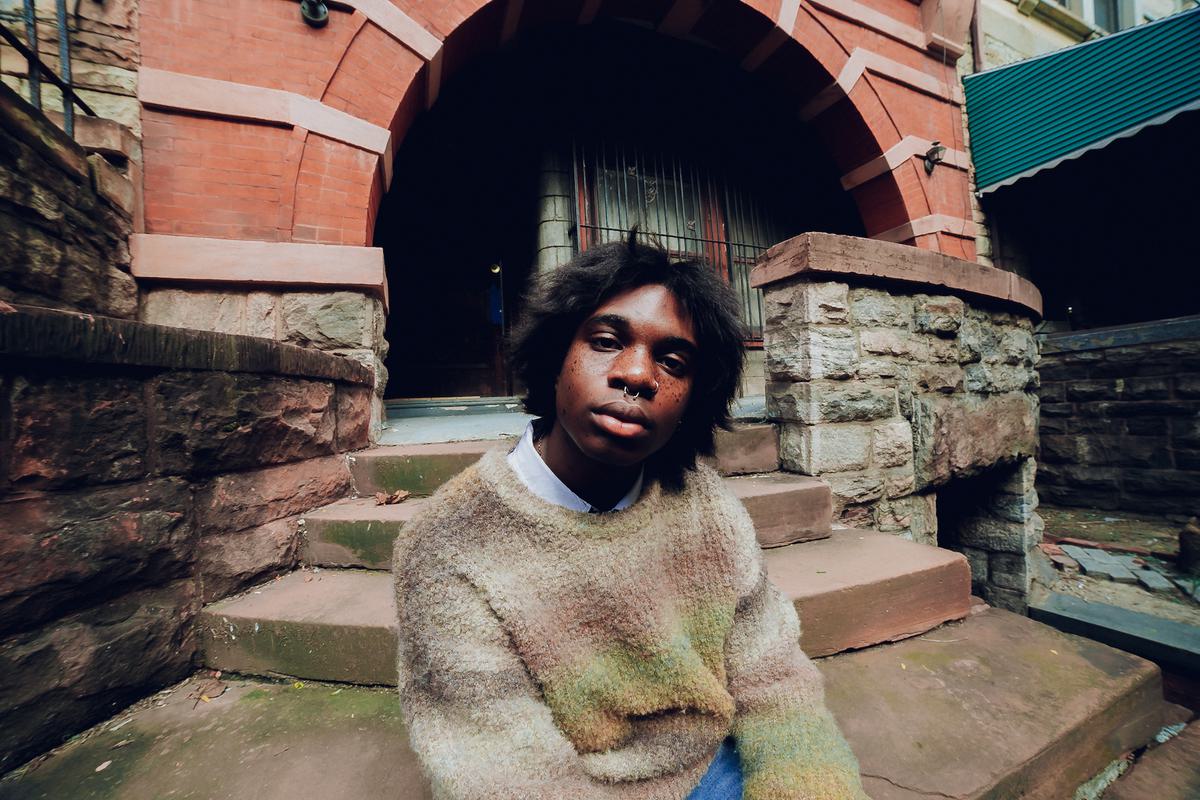 denn. bares all on "it's happening?"
Hailing from New York City, denn. is turning heads with his earnest coverage of heavy topics from mental health to post-breakup depression; latest offering "it's happening?" is another call for comfort in its confessions.
Emerging in the music scene last year whilst facing a devastating break-up, denn.'s music has been destined as an emotional outpouring from the very start. Describing his discography as "all grotesquely truthful," his approach to music-making melds quietly crushing lyricism with indie, pop, and soul-infused sounds maintaining an authentic DIY feel.
At just 22 years old, denn. has taken vast inspiration from his peers who started young in the industry. As a reserved and introverted kid, he turned to artists like Conan Gray and beabadoobee as "unapologetically themselves" in carving out their careers. "They were singing about their own experiences, but I still felt heard. I wanted to do that for somebody else," he explains. Now pulling from a palette of indie greats like Phoebe Bridgers and Clairo, his music emulates this bold sense of assurance against twinkling guitar lines and stripped-back production.
Having previously tackled emotionally heavy topics like struggles with body image and eating habits on "rottenteeth", and the ugly side of love and the hurricane fallout of breaking up on "control" and "eat me", denn.'s latest offering "it's happening?" delves into intrusive, bordering on suicidal feelings, facing loss and solitude. The track "is a culmination of romantic pain, fomo, and longing for what once was," denn. explains. "An honest confrontation against an amalgamation of memories and feelings of weakness whilst fighting in close combat with the urge for a permanent release from emotional turmoil inflicted by the withdrawal of a past love."

Every word packs a punch on "it's happening?", with denn.'s quivering and heavenly vocals spilling out confessions with an earnest vulnerability. As such, the track is just as much for denn.'s own healing as it is to share a binding message that listeners can rally around; as his audience grows, so does his confidence to create songs that people connect to.
Budding with a love of music and its ability to tell stories, denn.'s artistry is a never-ending exploration of emotion and sound that he's "constantly figuring out... That's the fun part of creating, there's no right way to tell your story." Since releasing his first track, "I've learnt to embrace myself. Now, I'm ready to push that further. I really do feel like I can do anything and there's nothing holding me back. I'm ready to dive into uncertainty."