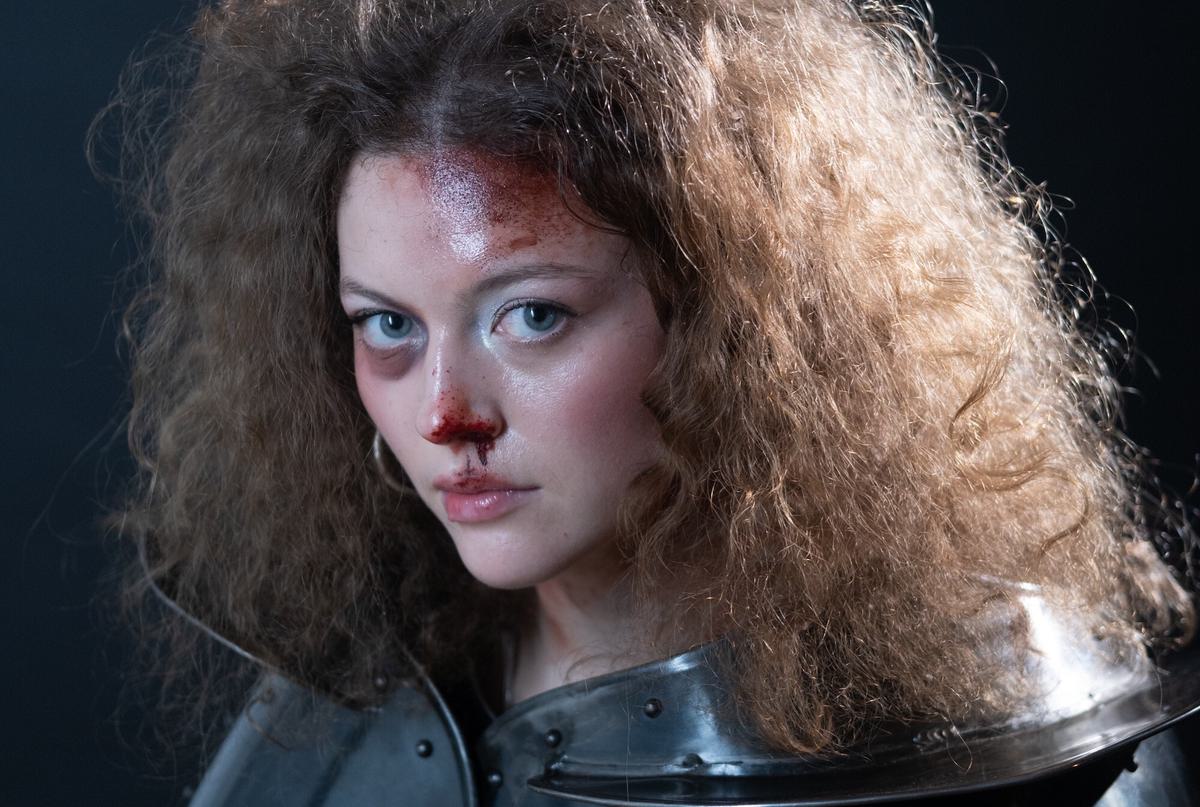 Daneshevskaya reflects on what keeps her connected to those she's lost in "Challenger Deep"
Taking inspiration from children's stories, "Challenger Deep" sees Brooklyn's Anna Beckerman (the mind behind Daneshevskaya) lean into folk sensibilities to create a celestial dreamstate that is as inviting as it is devastating.
Anna Beckerman first released music under Daneshevskaya with 2021's Bury Your Horses EP, exploring the highs and lows of interpersonal relationships set to pared-down, classic instrumentation. Two years later, she's returning under the same name for her next EP, Long Is The Tunnel. The third single in a recent slew of releases, "Challenger Deep", sees Beckerman tackle philosophies of grief and loss with a reflective curiosity and distance, themes that are only highlighted by Beckerman losing both of her grandparents throughout the EP's writing process.
Sonically, "Challenger Deep" emphasises a continued departure from the orchestral piano motifs of Bury Your Horses. Beckerman has taken every single release to explore new avenues for her sound: "Big Bird" takes a turn for grunge distortion, "Somewhere In The Middle" flows with a more classic indie pop groove, and "Challenger Deep" puts dream folk on display, evoking sounds and lyricism that give off Weyes Blood-meets-Joni Mitchell.

"Challenger Deep" feels like you're eavesdropping on a conversation going on in Beckerman's head. The slight but persistent rain in the background of the track creates a fuzzy landscape, and Beckerman sets a scene evoking a faraway land: "It's all pinks and reds / There's a dog chasing the fence" — potentially hinting at an afterlife, "the end" the song meditates on. The song is haunting and entrancing, with acoustic arpeggios set to a music box tune circling Beckerman's dazed yet emotive vocal delivery.

Beckerman takes space in "Challenger Deep" to ruminate on what happens when you lose someone and the forces out in the ether that keep you connected. Repeatedly asking "Will you wait for me," Beckerman expresses her uncertainty at what the "end" may look like, but curiosity and hopefulness that she will reunite with those no longer physically with her. Sticking to the nursery rhyme tone of the instrumentation, Beckerman says the track was inspired by "a kids story I read to the kids that I work with about how when you say goodbye to someone there's an invisible string that connects you. My version of that is seeing someone at the end." This idea of connection comes full circle when considering the name Daneshevskaya: Beckerman's middle name, but also the name of her great grandmother. Even though they never met, the name itself is that imaginary thread that keeps Beckerman connected to her internal history.
On "Challenger Deep" Beckerman peels back layers of her internal monologues to give listeners a chilling yet hopeful perspective on life outside the physical.