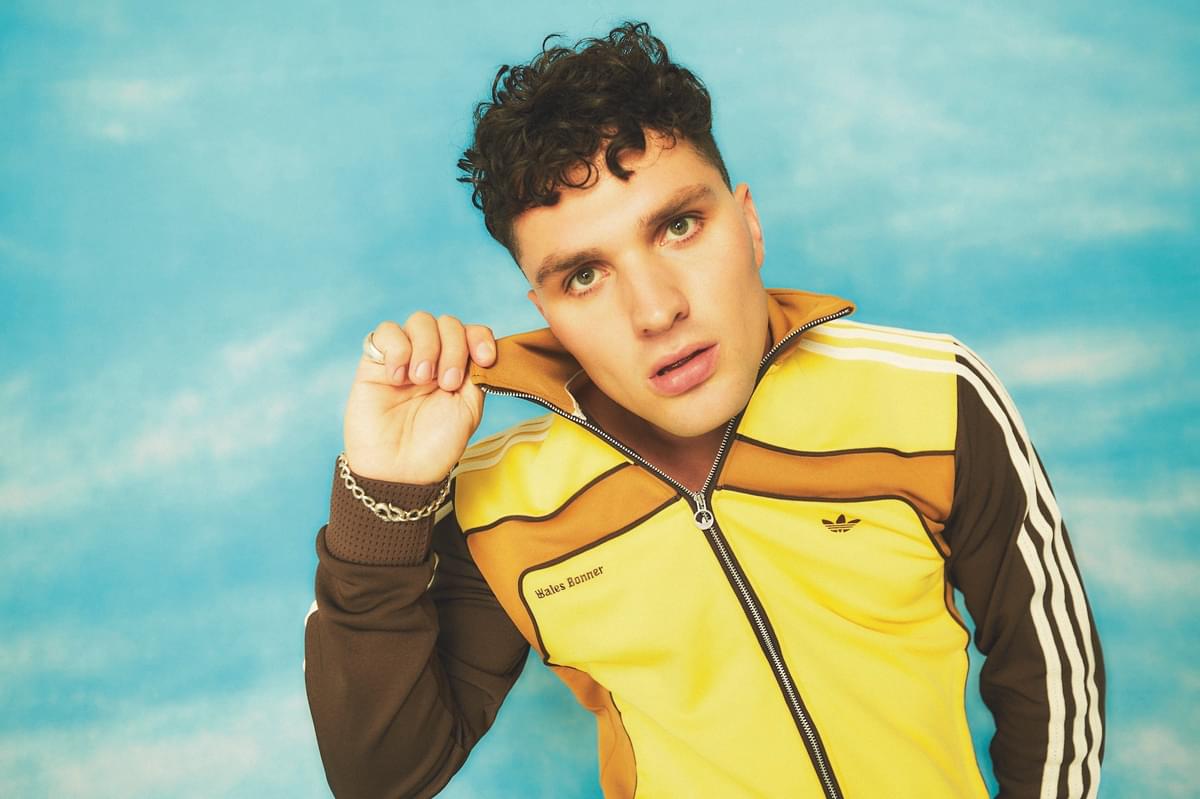 DanDlion's "Knock Knock" finds eccentricity in the orthodox
"Knock Knock" is a gregarious cut struck straight from the soul of one of pop's brightest new sparks.
As an artist, finding yourself through and in your music is essential. How can you expect a listener to buy into your sonic manifesto if you're out there selling a watered-down, or overly exaggerated, version of your penmanship and personality? Reading-born, London-based pop sensation DanDlion knows himself and his sound, allowing us as listeners to fully buy into his musical identity.
It's rare to find an artist with a name that so wholly describes them. DanDlion, representing the duality of a dainty flower and of a ferocious feline, is an artist who merges courage, instinct and confidence with delicacy, vulnerability and tenderness. Very much a modern artist, the multifaceted nature of DanDlion provides an encompassing aspect to his art, combining classicism with the new age, and doing so with charm and craft - a feat that many before him have failed to accomplish.
A prolific run of EP's throughout the turn of the decade, including the incredibly poignant debut BETTERMAN and '21's FRUITION which featured fabulous features from the likes of Chanel Tres, soared DanDlion's stock to catastrophic heights, but '22 had been a quiet year for the singer.
Bar a rip-roaring headline set at Reading & Leeds on the BBC Introducing stage where he was joined by Griff, DanDlion focused on getting to know himself better as an individual and a musician, commenting that "as a songwriter, it's way easier to say how it is in a song than it is in conversation. I can't always bring the walls down, but with my new music I'm getting better at saying how I'm feeling." Now finally DanDlion returned, bigger and better than ever, allowing us to enter this progressive new world with his first single of the year, "Knock Knock".
Entering the next stage of his endeavour to become a superstar within the increasingly burgeoning UK Pop field, "Knock Knock" engulfs you in groove and gusto. It's a song about living in and for the moment, dismissing fear, regret and anxiety, and allowing yourself to be the person that you want to be. It's a feel-good anthem, festival-friendly but with undertones of poignant resonance. For DanDlion, it represents that "first time you meet someone, and lose all your cool. It's about someone who makes you feel like you can drop your guard." It's a personal yet relatable number that leaves us craving more.
Get the Best Fit take on the week in music direct to your inbox every Friday