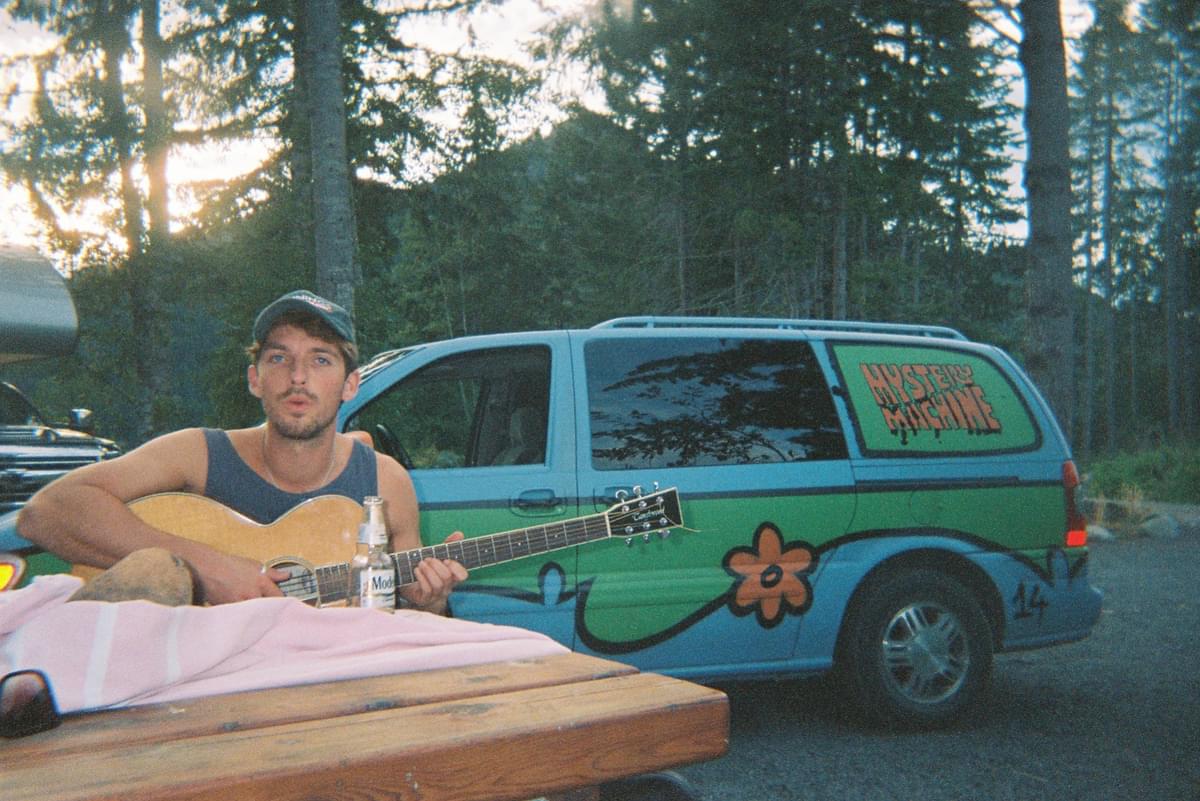 Cartwright finds himself among the trees in the brooding and arboreous "Into the Wild"
Cartwright stepped "Into The Wild" last summer, and emerged with a tranquil indie-folk track full of lush guitar melodies and a beautifully smooth vocal
If the tumultuous past few years have taught us anything it should be the all too frequently understated importance of taking time to breathe, find stability, and connect with loved ones. It's a lesson that Cartwright has taken to the letter of late, disappearing into the Scottish highlands last summer with just his campervan and thoughts for company. Locating a remote fishing lodge his long lost uncle used to own, he managed to simultaneously learn more about a branch of his family history, as well as a paradigm of his own identity that could be transformed into new musical pathways.
Like something of a souvenir for his travels, Cartwright emerged from the woods with a new single "Into the Wild" in his back-pocket. With the verdant Scottish environment entwined so intimately in the track's making, it wasn't until later that it was recorded at the very opposite end of the country, in a studio called Middle Farm nestled amongst Dartmoor's tors and valleys. The product of these conditions, "Into the Wild" is sprouting with lush guitar melodies, tranquil vocals, and an undeniably deep-rooted openness. It's a testament of the connection between humankind and nature.

"Into the Wild" itself was explicitly written about the Jon Krakauer novel of the same name, which accompanied Cartwright on his travels. This told the true story of Chris McCandle, a man who ventured into the Alaskan wilderness to find some sort of enlightenment, foraging off the environment, and revaluing his relationship to the world around him. Speaking of the inspiration Cartwright gleaned from the book, he explains "it really resonated and led to me writing the song from the protagonist's perspective."
Teeming with hauntingly brooding melodies and a smooth but rich vocal cadence, Cartwright's palette is reminiscent of Angelo De Augustine, Ben Howard, and Bon Iver - the latter two of whom he cites as major influences. However, his long-time connection to Tom Odell is also hard to ignore as a critical fibre in his musical making, having writing credits on his latest album Best Day of My Life (released 28 October 2022) and promising music together in the future.
Swapping greenery for gig-time, he also joined Tom Odell supporting on his European tour in 2022. "It was magic," Cartwright described. "His fans are absolutely incredible and the places we got to see along the way were amazing. The whole thing was just a trip. I'm planning my own little tour to head back there as we speak." With a debut EP on the horizon, and his raw and arboreous sound honed from well-spent time adventuring, it's no doubt that the grass is looking particularly green for Cartwright right now.
Get the Best Fit take on the week in music direct to your inbox every Friday