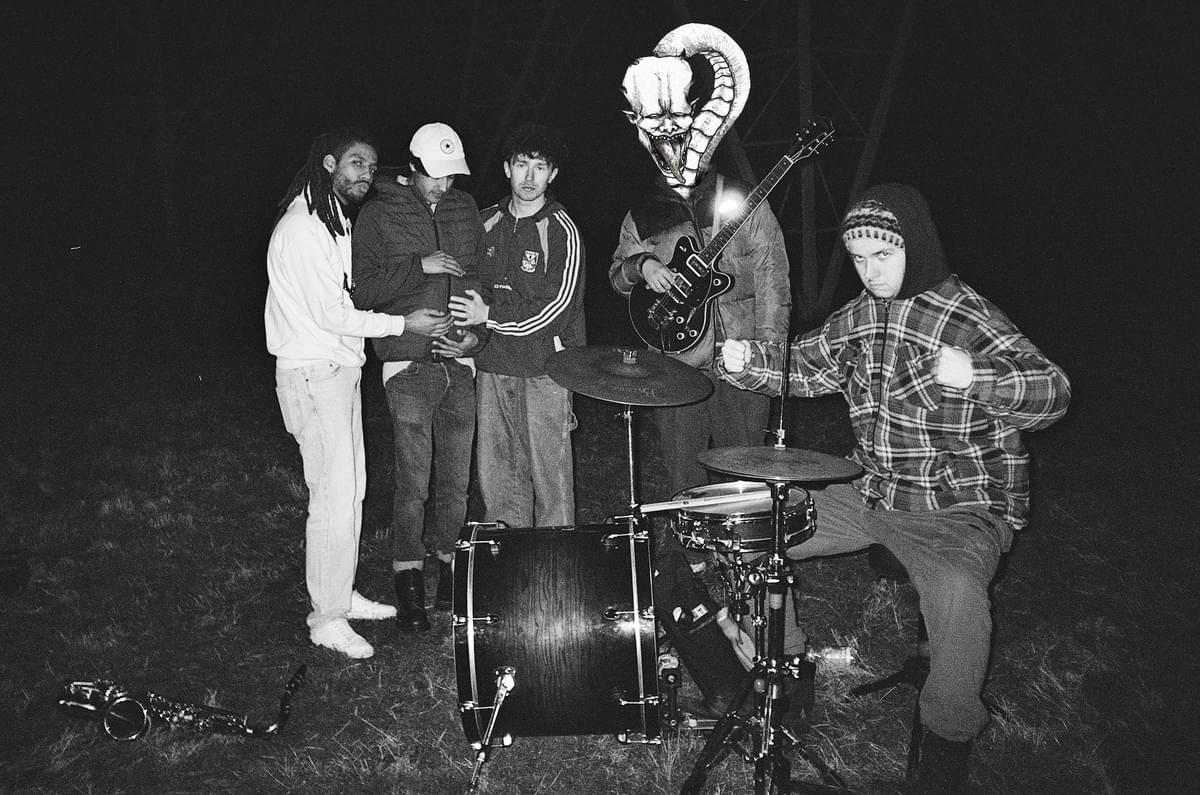 Genre-spanning Dubliners Bricknasty announce debut EP with "ducks ina row"
An emerging name in Ireland's thriving live music scene, Dublin five-piece Bricknasty have announced details of their debut EP INA CRUELER and release their latest single "ducks ina row".
Opening with a buried drum beat and flamenco-infused guitar line, "ducks ina row" showcases the very best of what Bricknasty has to offer, their eclectic sonic palette combined with frontman Fatboy genre-spanning vocals combining elements of RnB, hip-hop and contemporary jazz all within the one, soulful package. The track is a reflection of the grander themes covered within the EP, which draw from Fatboy's experiences of growing up in the Ballymun flats, a set of high-rise apartments deep in the Dublin suburbs, which homed one of the communities worst hit by the opioid crisis of the '80s and '90s.
"There was loads in the news at the time about Ballymun and the type of people who lived there," reflects Fatboy, "But anyone what lived in them flats at that time will tell you they were unreal to live in and the sense of community was very strong."
Over the years, the touchstones of Fatboy's early life have been torn down as part of Dublin City Council's regeneration efforts, which left many families and individuals displaced from their homes, with nowhere else to go. "It feels like a plate of dinner that's gonna grow legs and run away from ya as fast as ya can. I'm trying to metabolise all the memories before I forget them." Fatboy says of putting all his memories of his home in his music, forever safe from the faltering systems around it.
Combining recorded interview interludes within the project, INA CRUELER is a spoken history of a community being lost in time, whose legacy is being written for it rather than on its own terms. "There's pictures of the place I'm from, there's interviews with the people who actually did raise me" Fatboy adds of the project, "I wanted to take you by the hand and take you to the actual physical place…let you hear from the horse's mouth rather than talking and talking at ya."
Having just penned a deal with FAMM alongside the label mates of Maverick Sabre as well as Jorja Smith; it's been a big year for Bricknasty, with things only set to get even bigger. With a performance at The Great Escape later this month, followed by a London headliner, INA CRUELER comes at the perfect time as Bricknasty look to spread their wings and soar to even greater goals.
"ducks ina row" is out now, with the debut EP INA CRUELER set for release on 7 June. Find Bricknasty on Instagram and catch them live at Ninety One Living Room on 12 May.
Get the Best Fit take on the week in music direct to your inbox every Friday