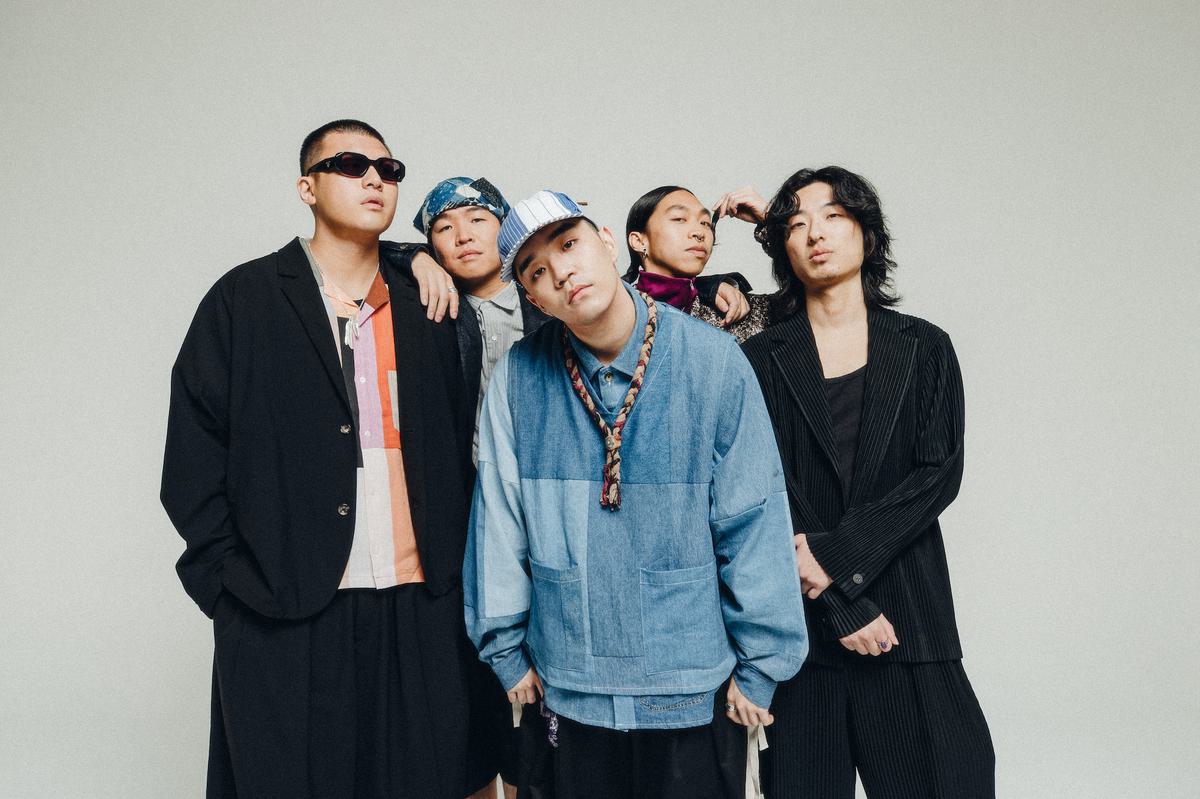 1300 take a darker turn into "Lalaland"
Australian-Korean group 1300 explore identity turmoil and racing beats in their new single "Lalaland", their first since signing to Eastern Margins.
At first, it might sound like the plot of a premise of a TV show: a bunch of guys with ordinary day jobs moonlight as one of Australia's hottest rising acts. But for the members of 1300, that's simply reality. Their hip-hop single "Oldboy" captivated the public's attention in early 2022, with its fiery raps and instrumentals complemented by a superb music video. Directed by Raghav Rampal, it serves as a love letter to Park Chan-wook's neo-noir thriller of the same name.

"Gone from the kindness. Lies, I'm sick of it," they rap in "Lalaland", the first single from a new era. Switching seamlessly between Korean and English, the track's arrangement is as complex and modular as ever, courtesy of producer members Nerdie and pokari.sweat.
The percussion and synths are bouncy as Nerdie chants his hypnotic hook. The key lowers to a groovy, boss battle-worthy bassline as raki, goyo, and DALI HART rap with dynamite flow. There are even stabs of piano during the song's dramatic bridge.
Speaking on the track they share, "It's hard, nasty, confusing, it's very 1300. It's inspired by old school tr808 drum machines like patterns, the big 808 behind it is what gives it a modern hip hop feel, electro and acid like sounds feel appropriate."
If there's one thing that this track demonstrates, it's that 1300 will always bring the heat. Growing up in this era sometimes feels dystopian, our lives ruled by screens. But 1300 takes on these social issues with their signature vigour. They may be restless, they may be anxious, but they're never boring.