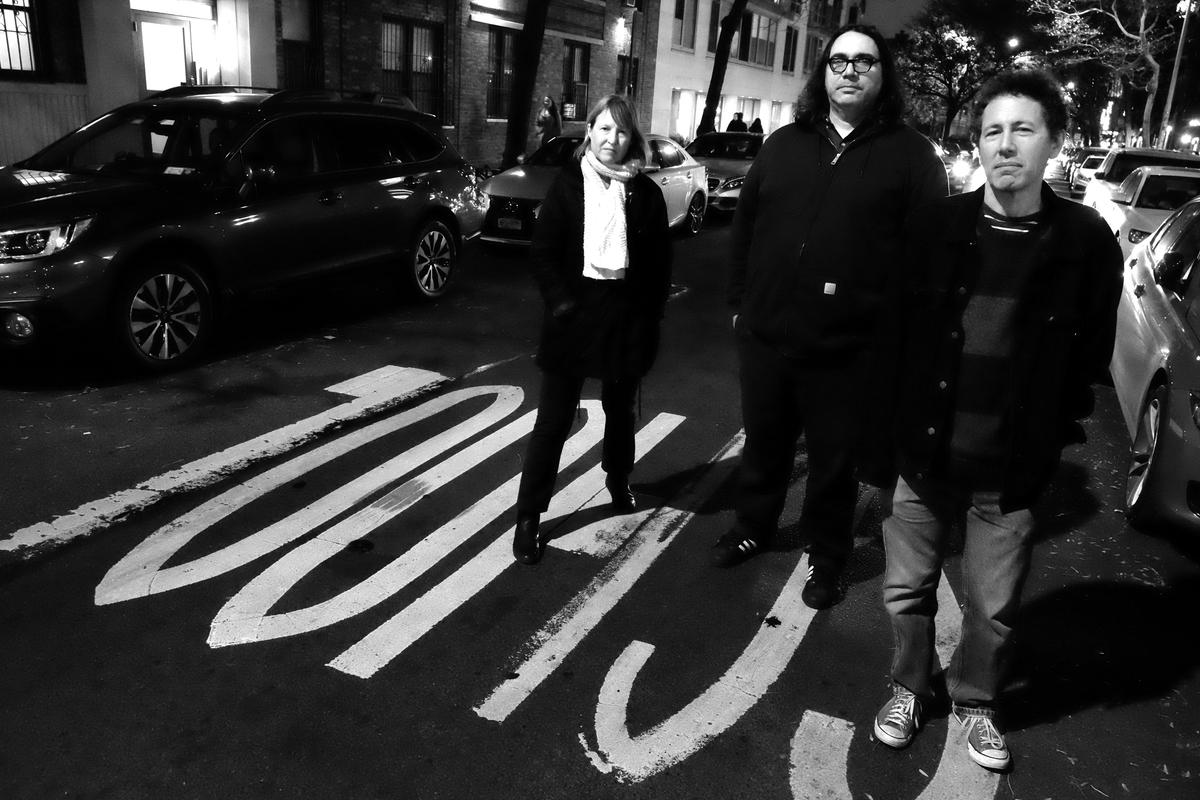 Yo La Tengo prove impossible to second-guess in Manchester
Yo La Tengo have never had a reputation for doing things by numbers and, even by their own experimental standards, their fifteenth full-length There's a Riot Going On is a hugely impressionistic effort that might be their most stylistically diverse to date.
Tonight's show at Manchester's Academy 2 flouts convention in a similar manner to their latest album. As has become the norm for the New Jersey trio, they effectively support themselves by playing two sets; when touring their last record, Fade, this would be split neatly along volume lines, with one acoustic and one electric set. The dividing line isn't so clear tonight; set one is certainly the quieter of the two, but is bookended by the epic opening and closing tracks on There's a Riot Going On - 'You Are Here' and 'Here You Are'. There's also room for some real deep cuts, including a welcome and low-key take on 'The Crying of Lot G' from 2000's seminal And Then Nothing Turned Itself Inside-Out.
Set two is a noisier affair and comes complete with boisterous takes on a couple of stone-cold classics - 'We're an American Band' and 'Sugarcube', with the latter in particular coming complete with some incendiary guitar work from frontman Ira Kaplan which, hammers home what an underrated player he is. There's a similarly freewheeling set closer in the form of 'Pass the Hatchet, I Think I'm Goodkind' from 2004's fabulously-titled LP I Am Not Afraid of You and I Will Beat Your Ass. Kaplan shoots down track requests from the crowd, only half-joking when he claims that the band are trying to outdo The Grateful Dead in terms of the diversity of their setlists. As is tradition, there's a couple of covers as part of the encore - DEVO's 'Gates of Steel' is great fun, but by taking on 'Dream On' by sixties Manchester rockers Herman's Hermits, they demonstrate a knowledge of and respect for the city's musical heritage that goes beyond the usual touchpoints. Finally, drummer Georgia Hubley emerges from behind the kit to take lead vocals on woozy closer 'Satellite' and, among the audience, there's a sense that Yo La Tengo are impossible to second-guess.
Setlist
Set 1
You Are Here
She May, She Might
My Heart's Not in It [Darlene McCrea cover]
Ashes
Let's Do It Wrong
The Crying of Lot G
I'll Be Around
Nowhere Near
Here You Are
Set 2
Dream Dream Away
False Alarm
We're an American Band
For You Too
The Weakest Part
Shades of Blue
Double Dare
Nothing to Hide
Sugarcube
Pass the Hatchet, I Think I'm Goodkind
Encore
Dream On [Herman's Hermits cover]
Gates of Steel [DEVO cover]
Satellite