Tom Jones has seen a lot in his long career, from early shows in Welsh working men's clubs, to playing with Elvis in Las Vegas. A reknowned showman, over the years he has played massive shows around the world, most recently appearing at Twickenham as part of the Help for Heroes concert. Yet thi show is a little different, and saw Jones stripping back the drama and bombast to play latest album Praise and Blame in it's entirety [see TLOBF review here].
Shrouded in smoke and blue light, Jones cut a sharp figure as he took the stage to perform Dylan cover 'What Good Am I'. The Union Chapel frequently brings the best out of performers, and Jones is no exception. As he observed, it is an appropriate location to be performing his latest album-the ideal forum for tales of regret and troubled souls and minds. Jones' deep, rich croon suits the slower songs well, and is at it's brooding best during his rendition of 'Nobody's Fault But Mine', the band falling away leaving Jones to murmur the melody and end with an almost Waits-ian growl that silences the room for a second.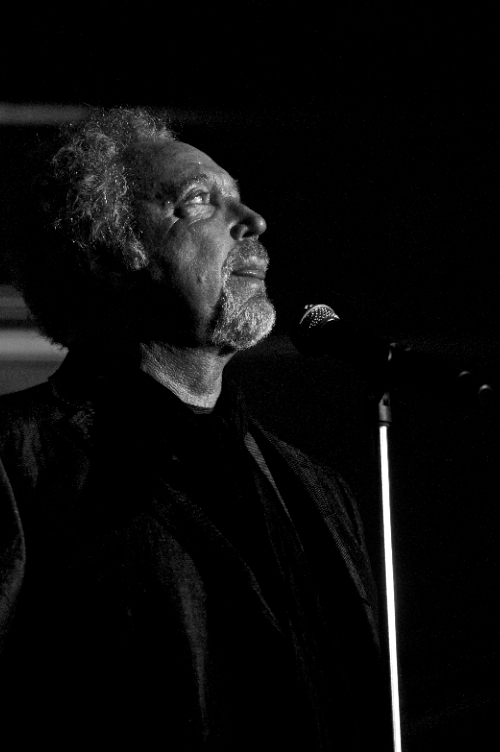 Shorn of the responsibility of playing up to the character of Tom Jones, the 70 year old Welshman seemed relaxed as he joked with the crowd about being a "naughty boy", as well as telling stories about his reasons for chosing some of the songs. Encore 'Run On' was a song that Jones used to sing with Elvis after shows in Vegas, he explained. While some of the more upbeat tracks strayed close to boogie-woogie territory at times, for the most part they acted as an uplifting and joyful counterpoint to the slow burning and emotionally open tracks delivered elsewhere.
While it remains to be seen if Praise and Blame truly marks a re-invention for Jones in the long term, tonights intimate and personal performance showcased the album perfectly. Putting in a little trademark "Huh" and a hipthrust into the second performance of the evening of 'Didn't It Rain', Jones allowed his inner entertainer to come out for a quick appearance. As acknowledgement to his long term fans it was a nice gesture, but this show more than proved that his talent can hold its own without the gimmicks that have characterised much of the later part of his career.