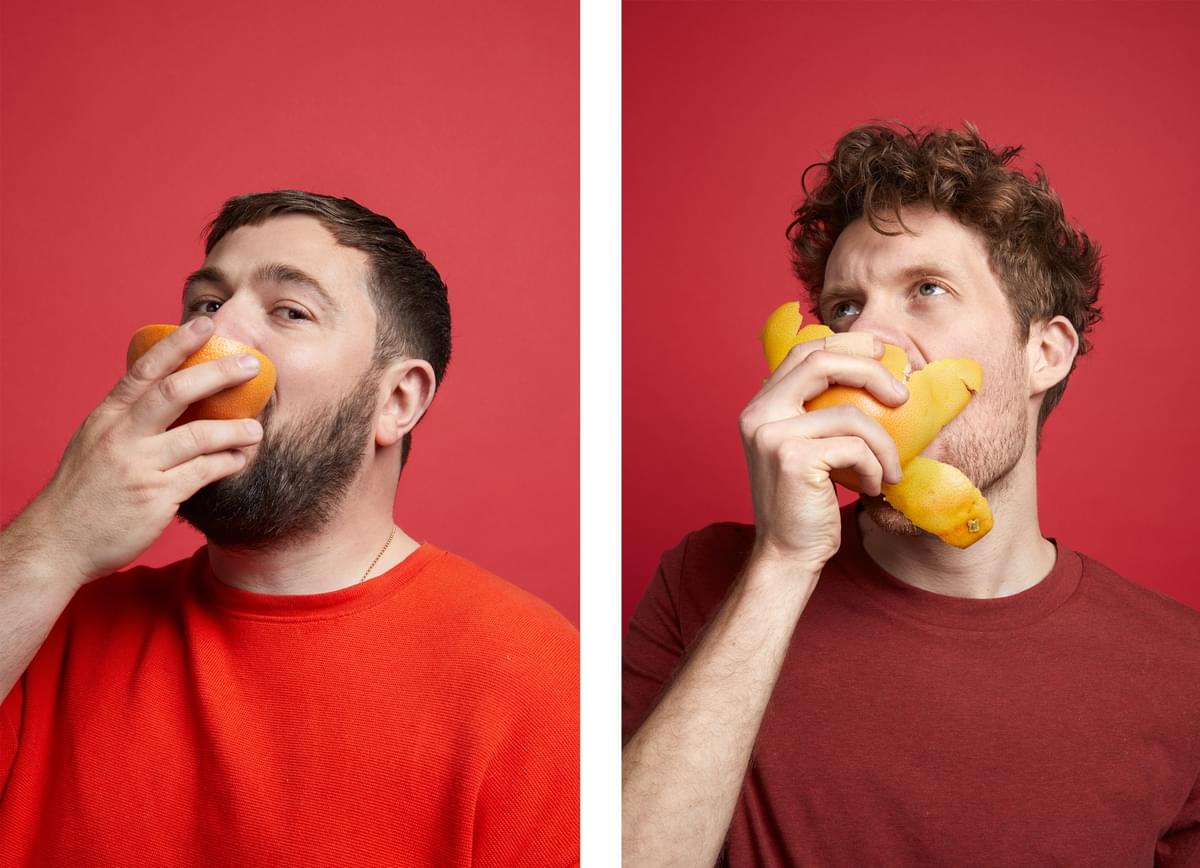 The dancing's done: Thumpers, Live In London
The dancing's done; Thumpers' final show has been and gone. Playing tracks from the very beginning of their career to the very end, The Lexington played host to their emotional last hurrah.
Marcus Pepperell and Jack (John) Hamson Jr are (or at least were) Thumpers and one way or another will always be Thumpers. With two albums albums under their belt, 2014's debut Galore and last year's Whipped & Glazed, they decided to call it a day just a week or so ago, despite the decision having separately lingered in the back of their minds for some time.
Tearing through tracks from both albums, their collaborative EP Together and most recent release Life All In, which spans the six years of their career in its four tracks, The Lexington was full with their sound and a dewy-eyed crowds of friends, family, and fans. It's a very strange feeling knowing that you're seeing a band play for the last time together and that the band will unlikely play together again. It's a new feeling for me as Thumpers' farewell show is my first farewell show.
The first time I heard Thumpers was at a live show, they supported alt-pop duo MS MR on their first UK tour, to which I went to all of the dates. By the end of the run I had their songs stuck in my head and my heart. Live Thumpers, and the cohort of friends and musicians they brought along, always gave something more than just the music, full of life, energy and a love sharing that with the world.
Tracks like "99" and "Gargantua" show their production wizardry at its best, highlighted by hooks and a drums-to-the-front approach which is something Thumpers have championed since their inception. Playing their first track "Sounds Of Screams" before their final release "Life All In" is a poignant reminder of why we're here, to celebrate the life of this band and reflect of the past six years of music.
Dedicating "Bray", a highlight from Whipped & Glazed, to their decidated and loving manager Jen Long, the night also saw the band thank a handful of fans - Jen, Jen, and Melissa - for their support over the years playing an stripped back, intimate version of "Velveteen", a track they have been begging Pepperell and Hamson Jr to air live for years. It's track from Galore which really spark nostalgia, moreover when former touring members Frances, Ameena, and Oliver regroup for an encore which includes the mammoth "Unkinder" and album closer "Together Now" which marks the end of the band as we know it.
Over their time together Thumpers have clearly delivered joy through their music and especially through their live performances. Their track "Tame" contains the lyrics "if we should die before we wake, don't leave our bodies that way, we're only scared that we'll turn tame," and following last night, one thing is clear, more than anything, while Thumpers may be dead, they were definitely never tame.
Get the Best Fit take on the week in music direct to your inbox every Friday