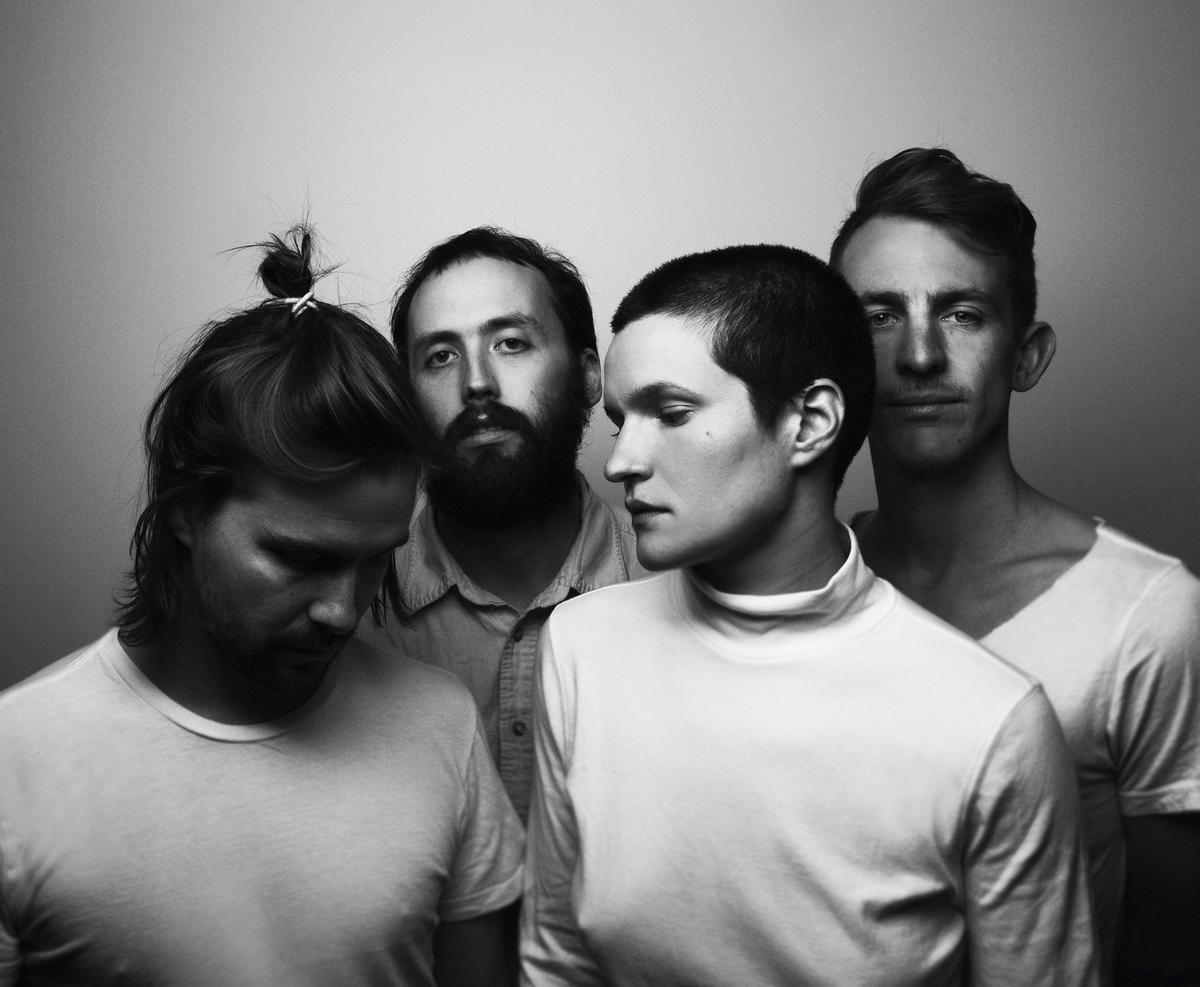 Is Big Thief's Adrianne Lenker one of the finest lyricists in contemporary music?
"We exist", confirms Big Thief's Adrianne Lenker towards the end of their sold-out show in London. "It's pretty whacked out; you're spinning really fast, but it feels still".
It's unclear if this a question or a statement, whether it's about the situation in the room in that moment or in life in general, but is indicative of Lenker's abstruse but warm and entirely endearing demeanour that just about fills the silent moments that pepper her powerful collection of songs this evening.
In return a respectful silence is returned from the crowd, and if there is an awkwardness then Big Thief thrive in it, given that their songs explore jarring emotions with lucid imagery and cathartic execution.
"Falling like needles, the passing of time / Would it hurt, would it hurt to go deeper?", she asks in the opening "Magic Dealer" —one of several short new songs played tonight— piercing through the sparse instrumentation from bassist Max Oleartchik and drummer James Krivchenia before reaching a louder climax together, a brilliant crescendo that leads into "Shark Smile" from last year's breathtaking record Capacity.
"Where's Buck?", asks someone from the crowd early on. Indeed, the lack of guitarist Buck Meek, who's on tour with his solo project, has a noticeable effect on the delivery of some of the songs, bringing out their folkier and quieter dynamic qualities.
Though this does take away some of the jerkiness, grit and cadence from the likes of "Mythological Beauty" and Masterpiece's "Parallels", it does strengthen the spotlight on the many goosebumps moments, as on closer "Mary", bringing to the fore one of the most sublime lyrical dances in contemporary music.