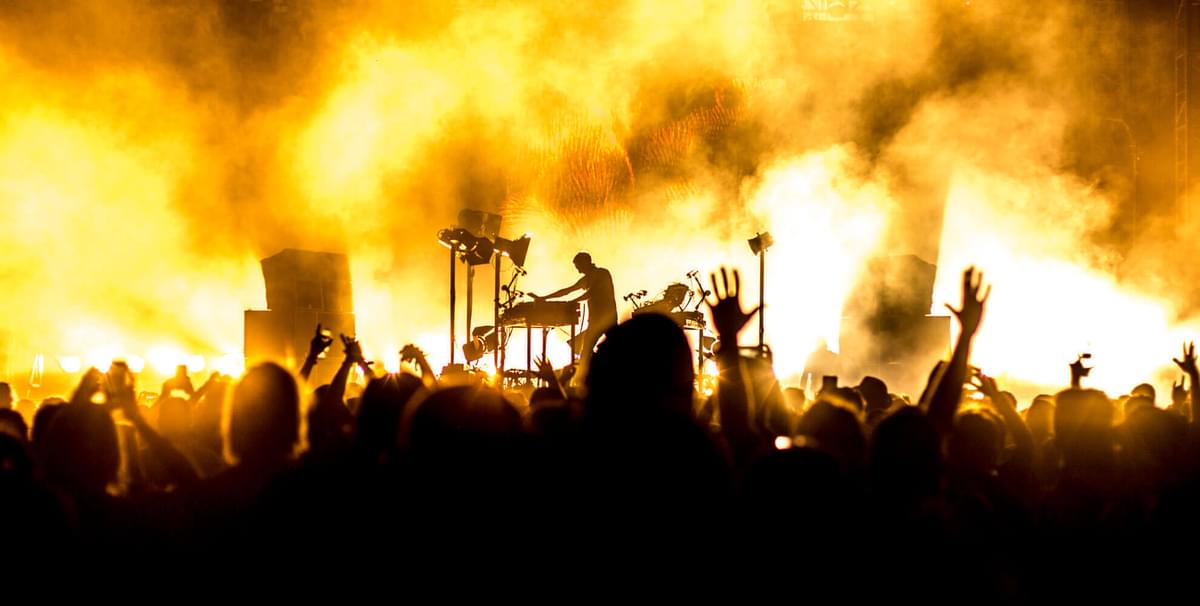 Richie Hawtin pounds the Roundhouse in to submission
When you walk in to an improvised gig, it's impossible to know exactly what you're going to get. But when it's a Richie Hawtin gig, you know it's going to be good.
Despite having now spent well over twenty years behind the decks, Richie Hawtin still lives on the cutting edge of electronic music and is constantly pushing the boundaries of what it means to be a DJ. Last night at The Roundhouse, he lead 3000 fans, young and old, on a 90-minute exploration through the deepest realms of techno with his latest audio-visual show Close: Spontaneity and Synchronicity.
Hawtin took to the stage in a cloud of smoke and rumbling synth noise to be greeted with rapturous applause from the packed out and already sweltering Roundhouse. Truly a master of his craft, Hawtin wastes no time in getting the audience moving.
Standing alone on a podium surrounded by a wealth of equipment that would make any DJ envious, Hawtin is backed by an ever-developing visual show on giant screens that make for a truly immersive experience, complete with technicolour 3D visuals and military-grade strobe lighting.
The show itself is almost impossible to describe without using the phrase "you had to be there". It flies past, like a whirlwind of pounding kick drums, squelching basslines and cold synthesisers in all manner of styles, though mainly orbiting around the Detroit sound from earlier in Hawtin's career.
Close may not be 100% smooth around the edges, but it doesn't try to be and nor should it. That's the result of a truly spontaneous show and part of the excitement is never knowing what's coming up next.
In the final minutes, Hawtin slowly winds things down to a heartbeat-like bass drum before making a low-key departure, leaving behind only white noise and an audience that would have happily stayed until the early hours.
Get the Best Fit take on the week in music direct to your inbox every Friday