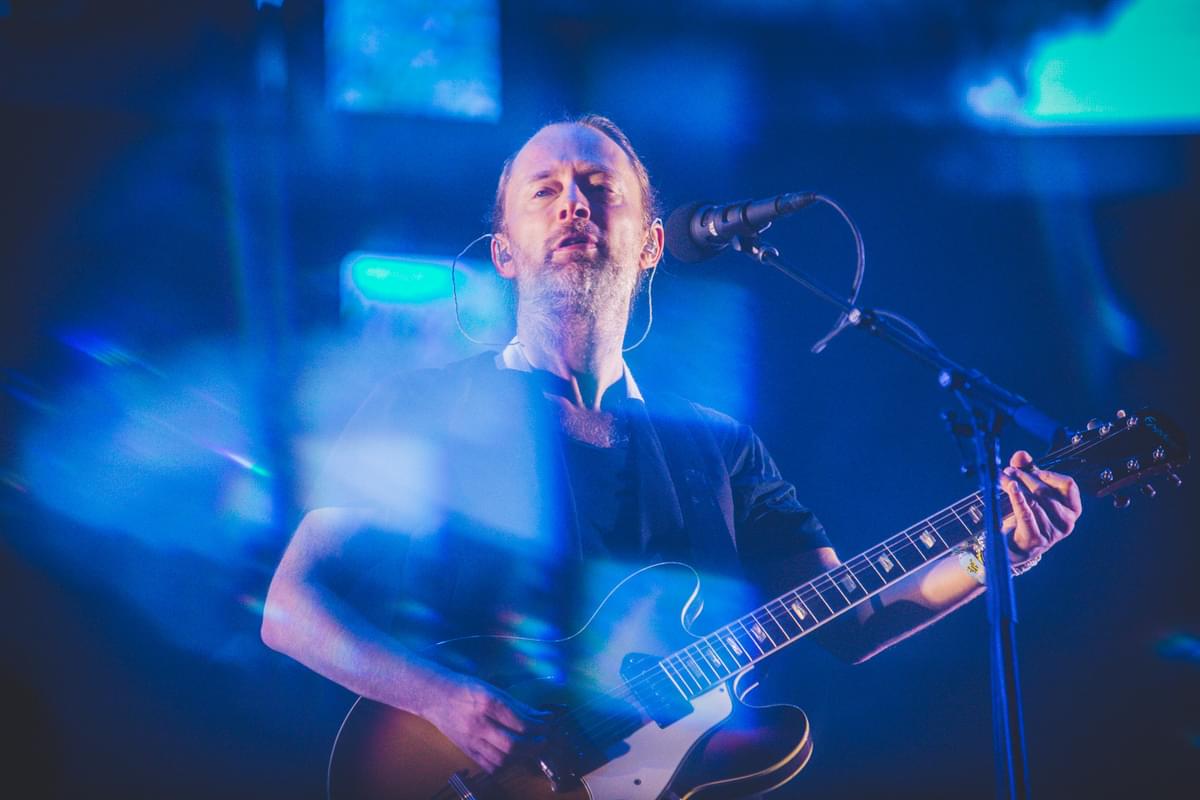 Radiohead play live for the first time in Bogota, Colombia
The wait to get a beer beforehand lasted the best part of an hour. It was a wait that seemed incommensurable with accepted standards of waiting. And so I began to think, maybe after all this time waiting, growing roots into the soil of a field in central Bogotá one Wednesday night last week, I might not get a beer at all.
That was a fitting introduction really, given that Radiohead's fans in Colombia had been waiting for over a quarter-century to see them live. The Pathfinder landed on Mars, a second Gulf War was waged, and social media became the primary means of communication, all since the first twangling bars of debut single Creep proliferated airwaves worldwide in 1992. There were probably some who thought they would never make it or, if they did, they'd just play a load of loops and bleeps that intrigue but never delight (c.f. their latest album). Thankfully - and rather unlike the Heineken I got - when they played last week, the wait was well worth it.
With a setlist darting around their dense back-catalog, Thom Yorke and his band of misfits from Oxfordshire put on a show that illustrated just why they are among the giants of modern music, and why they can lay claim to being one of the most formative in the musical upbringing of at least two generations.
As someone who counts themself among such diehards, it was a cathartic joy to belt my lungs out to "Let Down", a song that soundtracked a bunch of miserable memories from a decade or so ago. I'll always be a sucker for bonafide bangers like "Everything In Its Right Place", "No Surprises" and "Reckoner" - songs that make me want to dance and weep uncontrollably at the same time. "Bodysnatchers" was also silly fun - mostly for Yorke's trademark dance moves which are equal parts Cocker, Curtis, and a small animal in its death throes. (Word is that the vocal track on the album version was initially recorded when he was in a particularly nasty bout of hyperactive mania.)
Make no mistake; this was the best concert I have been to in three and a half years of living in Colombia, and that's mighty impressive work given that two other of my desert island bands came by last month: LCD Soundsystem and The National. I doubt I'm alone in that assessment, given the outpouring of elation I saw when occasionally I averted my eyes from the stage. It's easy to dismiss Radiohead as obnoxious, pretentious and boring but still - having waited an hour earlier for a naff, lukewarm beer - they command a field of tens of thousands of people who are left crying out for more.
Subscribe for news and competitions