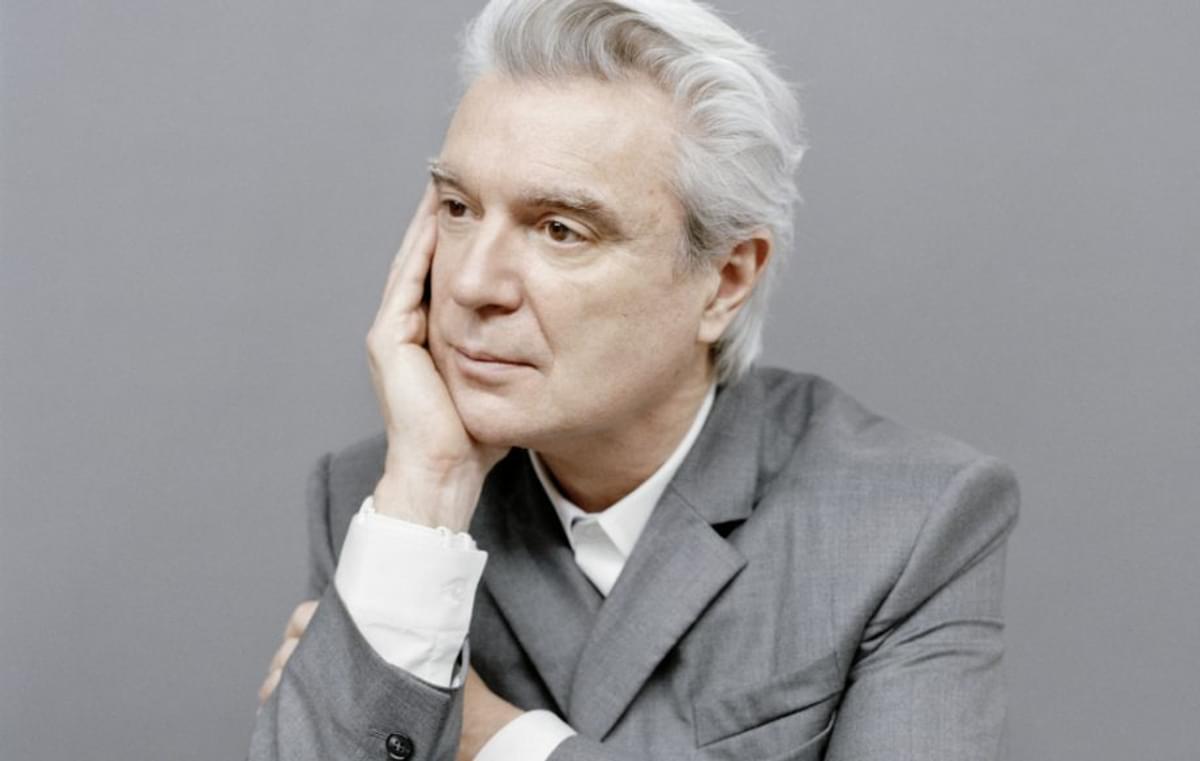 Pure Theatre: David Byrne, Live in Manchester
"We were in San Antonio, Texas, about six weeks ago, in case you're wondering about my two-tone feet."
David Byrne, at 65, is still every inch the oddball pop star - right down to the bare feet in which he plays the entirety of tonight's show. "Anyway, while we were there, somebody asked us if the band were really playing everything live. And I assure you, they really are."
You can kind of understand the reservations of whoever put the question to Byrne, though. In the run-up to this tour, in support of his first proper solo LP in fourteen years, he was telling anybody who'd listen that this was his most ambitious onstage undertaking since Stop Making Sense, the live album that proved his old band Talking Heads' high watermark, ahead even of their seminal 1984 LP Remain in Light. Although that might've drawn skepticism in some quarters; he's hardly going to play it down when there's tickets to shift.
He wasn't kidding, though. Tonight's show - perfectly set in Manchester's ornate and historic Apollo - is a masterwork of choreography, spectacle and - most importantly - musicianship. There is no backdrop and there aren't any visuals. Instead, Byrne and his ten-strong band - all clad impeccably in light blue suits - provide the optics all by themselves. Five members of the group have drums strapped to them, lending a thunderous quality to the percussion, whilst the rest handle guitar, bass and backing vocals - all while following what is, in effect, a carefully-constructed dance routine.
They march back and forth on a boisterous take on 'Everybody's Coming to My House', the first single from Byrne's latest, March's American Utopia. The glorious Talking Heads cut 'Blind' has them all in a line at the font of the stage, subtle spotlights casting ominous shadows behind them. An early run through 'Lazy' is electrified by an African-inspired beat, and the band saunter around the stage to it. So often, Byrne feels like just another member of the band and looks frankly delighted to be as much, but he surges front and centre on the big hitters; 'Once in a Lifetime' has him imitating its iconic video, flinging himself around the stage as if pushed by some spectral presence, whilst his voice soars on 'This Must Be the Place', as lyrically gorgeous as ever and bolstered by the battery of drums available.
The second of two encores, meanwhile, cements Byrne's place among the contemporary while serving as a sharp rebuttal to critics of American Utopia; he stood accused by some of papering over the cracks by trying to salvage something worthwhile from Trump's first year in the White House with this album. But Byrne, who extols the virtues of local councils between songs tonight, closes the show with a stirring cover of Janelle Monae's 'Hell You Talmbout', which works as a virtual roll call of black Americans to have died at the hands of racial violence. It proves that Byrne is as politically attuned as he is musically. Same as it ever was.
Get the Best Fit take on the week in music direct to your inbox every Friday