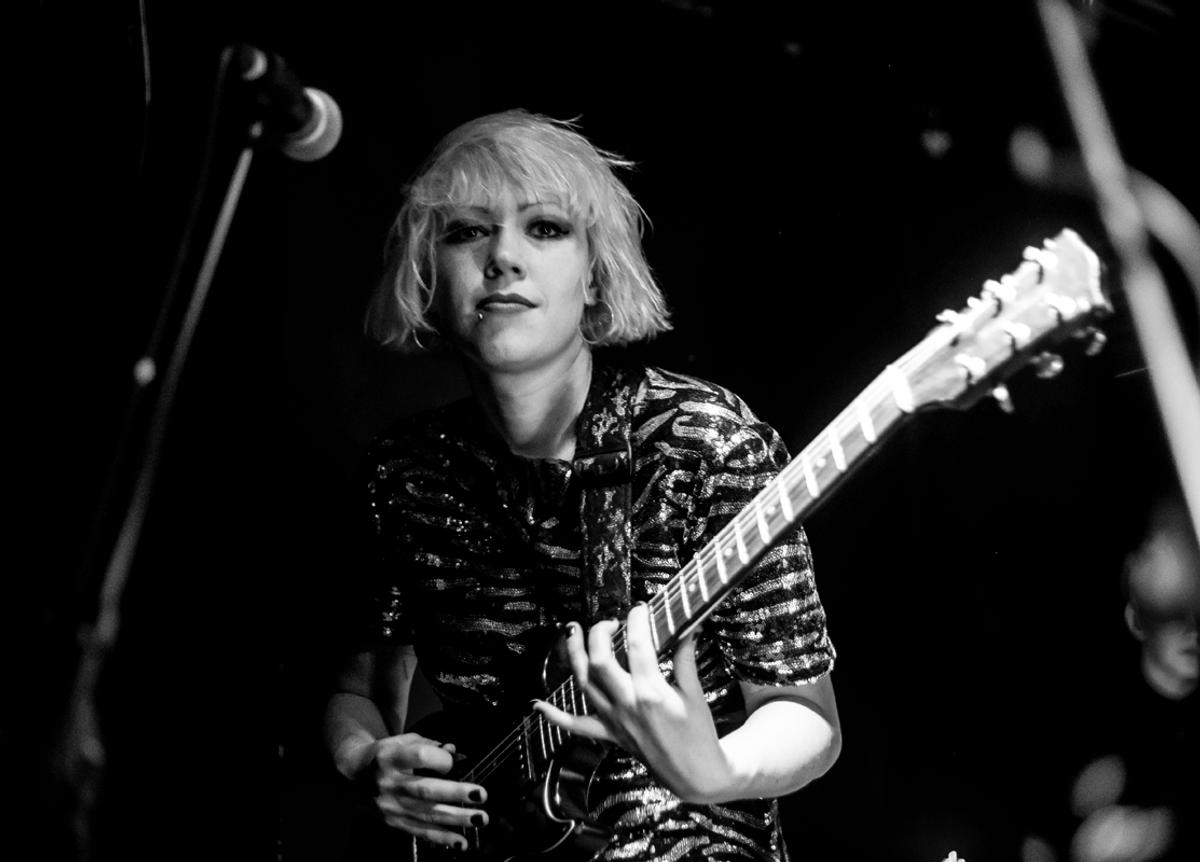 PINS play new material and cover Joy Division in London
PINs played a sold out show in Hackney last night, just a few weeks after the releasing their latest EP, the darkly playful Bad Thing.
There was no Iggy Pop in tow to duet on the sparse, haunting opener "Aggrophobe", but he was barely missed as, under the golden glow of Moth Club's glittery ceiling, the impossibly cool post-punk seductresses played a raucous set that focused on their new electronic-tinged tracks.
Naturally the crowd went wild when the girls kicked up a racket with their older material, especially the jangle-grunge of "Young Girls" and "Girls Like Us", but it was a pulsing cover of Joy Division's "Dead Souls" and sultry "Bad Thing" that brought a smoky new direction to PINS' live show. The show ended with a feverish "Waiting For The End", which sparked an onstage crowd invasion, band and crowd united in the moment as the coolest gang in town.
Setlist
Aggrophobe
Bad Thing
Serve the Rich
All Hail
Molly
Young Girls
Trouble
Dead Souls
Deaths Door
If I Was
Luvu4lyf
Girls Like Us
Dazed by You
Waiting for the End