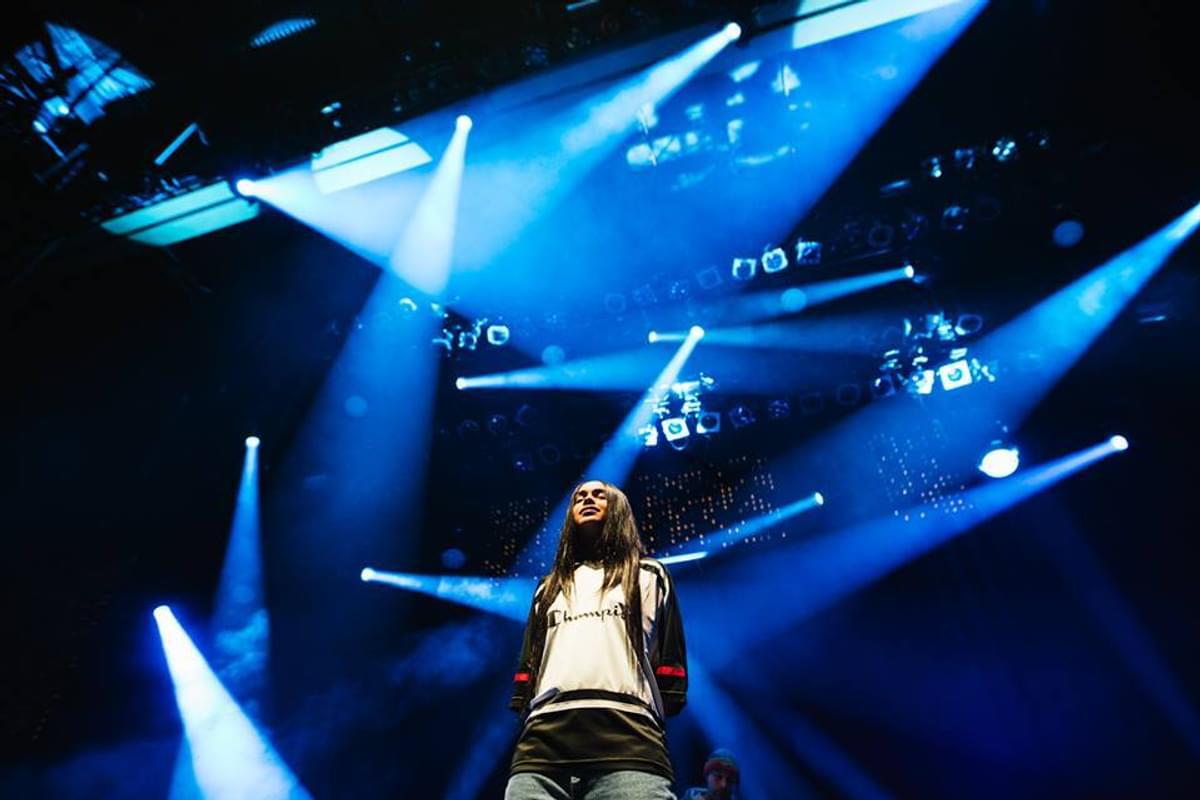 Just Herself: Princess Nokia Live in London
Destiny Frasqueri, aka Princess Nokia, took a while to find her niche.
The Afro-Nuyorican singer started off her career releasing RnB and dance tracks under the Destiny and Wavy Spice monikers, but it didn't seem like that was her calling. However, when she put out her first hip-hop mixtape 1992 in 2016, it suited her attitude perfectly.
Having played several festivals in Europe, including London's Field Day earlier this summer, tonight's gig at Kentish Town Forum was her first solo show in London this year.
After setting the scene with the explosive "Brujas", the first track off 1992, Nokia made her priorities clear: firstly, the show would be a female safe space. "Men, you must let the ladies take your the place at the front," she said, before adding that audience members that didn't respect gay people "can get the fuck out." Thirdly, she wanted to highlight that it was a safe space for people of colour, to the applause of the audience.
As well as her political consciousness and charisma, Nokia's musical shapeshifting is part of her appeal. Hard-hitting tracks like "Tomboy" and 808-laced "Kitsana", went down particularly well, with the latter featuring Mortal Kombat visuals projected on a huge screen.
However, there were moments during the show that were less inspiring. Although it was catchy, "Morphine", from her most recent mixtape "A Girl Cried Red", sullied Nokia's momentum. A random cover of "I Miss You" by Blink 182 was unashamedly out of place, but did seem to sort-of gel with interludes where the DJ would play Panic at the Disco and Sum 41, when Nokia was off stage. Nokia's performance of "Goth Girl" showed that her emo tendencies were better contrasted over a dark 90s hip hop beat.
Although there was some room for improvement, Nokia's exuberance, personality and ability to effortlessly break down hip-hop stereotypes ensured that there wasn't a dull moment all evening.
Get the Best Fit take on the week in music direct to your inbox every Friday