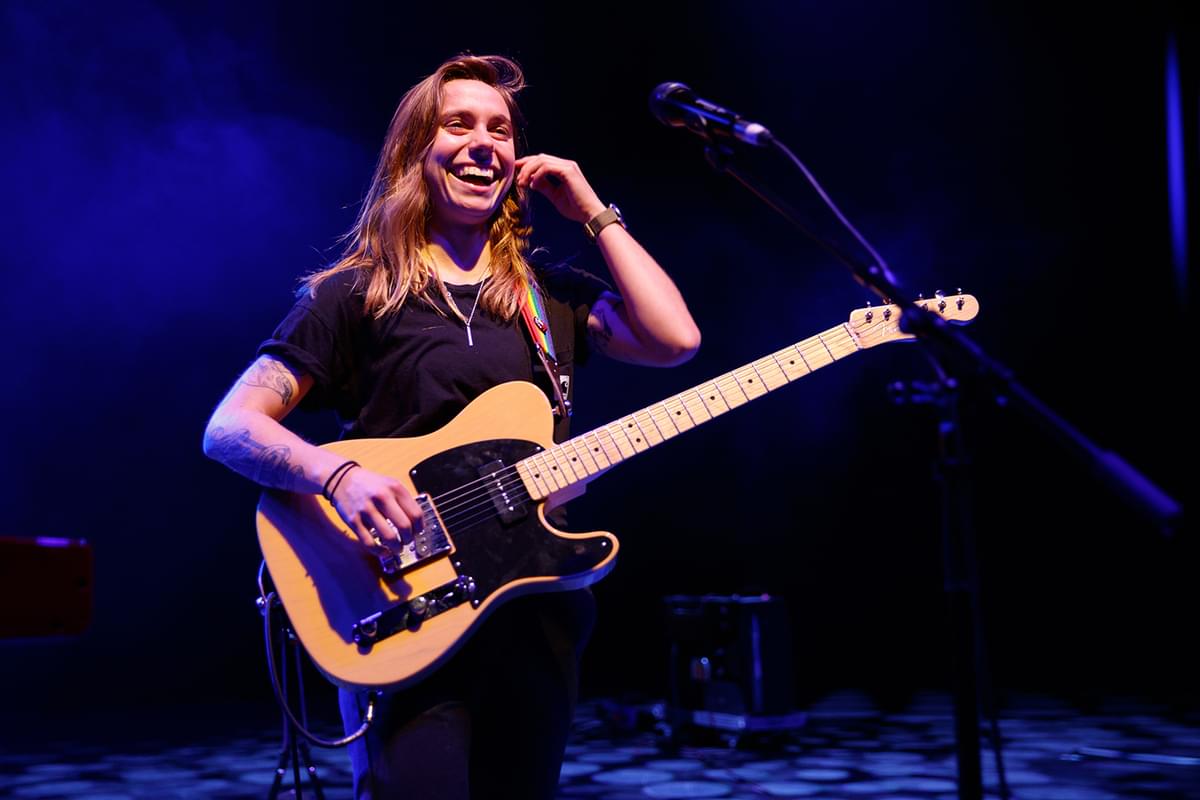 Julien Baker celebrates her 23rd birthday in style, Live in London
01 October 2018, 21:38
| Written by
Cal Byrne
Julien Baker has never been afraid to tackle the 'big issues' and, in her career to date, she has made a point of doing so. Throughout tonight's set there are many themes running throughout: hope and hopelessness as well as growth and gratitude. Although endowed with a speaking voice that may betray a sort of shyness of character, she is an artist completely transformed when she steps up to the mic.
During opening song "Sprained Ankle", Baker pulls away from the mic so often that she appears largely disinterested in amplification. This technique is used by the Memphis singer throughout her performance to create greater dynamics within London's O2 Empire. As the nights progresses, so does the intensity of her performance. During "Everybody Does" and "Hurt Less" she appears like a wounded lion cub, but by "Appointments" and - in particular – "Turn Out The Lights" she has transformed into fully-fledged beast, mane shaking in tow and teeth bared to the crowd.
However, one of the highlights of the night comes during one of its more tame tunes. Before launching into "Something" the singer reminds the crowd that they are in fact allowed to make some noise. They dutifully deliver by singing every word of the aforementioned track back to her in unison.
An emotional night is topped off by her tour staff and support presenting her with a cake as the curtain falls on "Rejoice". Not only did the performance mark the end of Baker's European tour but also signalled the start of her 23rd year. In her larger goal of self-discovery, tonight's performance seems like it's the start of a journey that is still in progress.
Get the Best Fit take on the week in music direct to your inbox every Friday