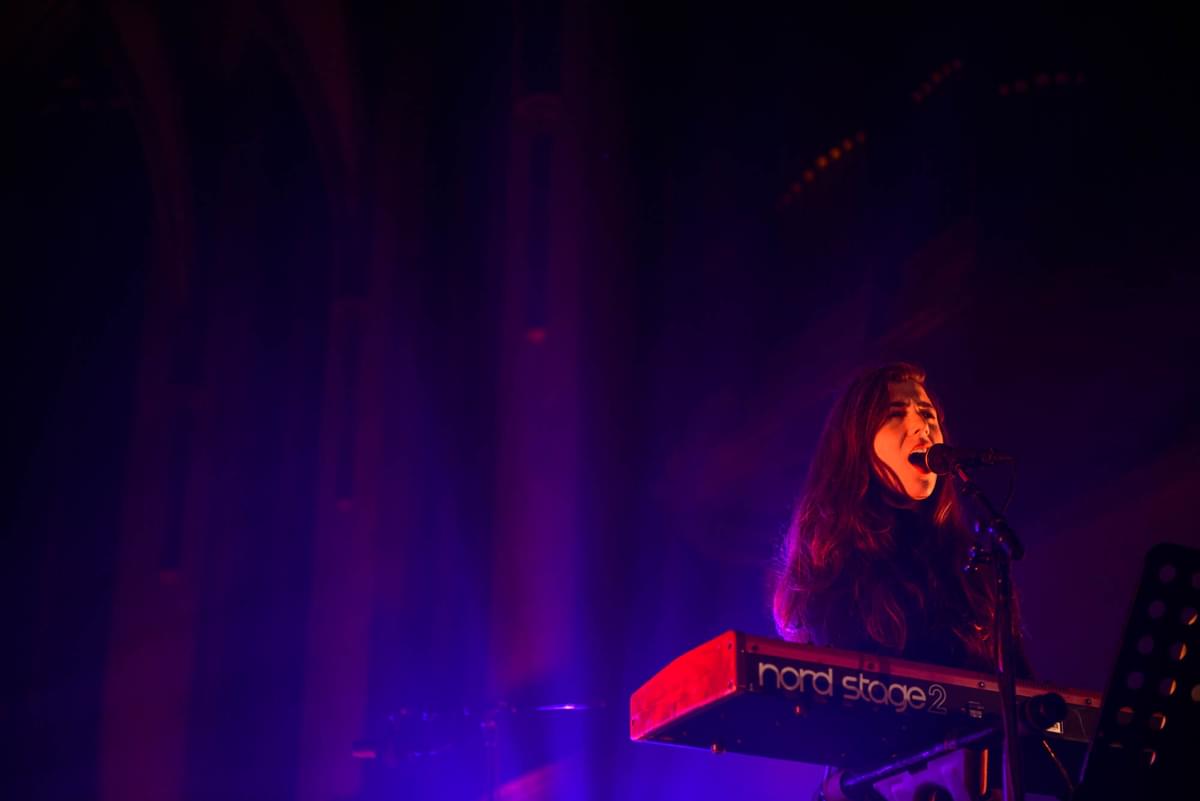 Julia Holter conjured up a world of sublime chaos at EartH
Several years ago, late at night in a fairy-lit woodland glade, this reviewer experienced a Julia Holter set I'd unashamedly describe as "otherworldly"; an eccentric, challenging, thoroughly bewitching performance that lingers in the memory to this day.
That she managed to recreate that sense of magic in a sub-Astoria basement dive, where any moment of subtlety was drowned out by a chorus of clattering beer glasses and bar-side chatter, is a true testament to her exceptional talent.
Even her most ardent fans would acknowledge she isn't the most accessible of listens- even her more straightforward material from 2015's Have You In My Wilderness is shot through with idiosyncratic quirks- but the expansiveness of her vision, incorporating traditional pop forms, jazz, choral elements, and baroque squalls galore results in a show that was full of individual moments of brilliance.
Expanding her previous quartet into a six-piece, Holter's recreation of the "cacophony of the mind in a melting world" that new release "Aviary" intends to evoke was as weird and wonderful as one might expect, at times sounding like some 18th century harpsichordist lolling about in an opium haze, at others like the Sun Ra Arkestra in possession of a chamber quartet. There's flugelhorns and bagpipes clashing with synths and jazz drumming, and whilst past performances have sometimes crossed that wafer-thin line between genius and chaos, tonight showcased her avant-garde siren songs at their best.
For those nonplussed by her more outre tendencies, the set was scattered with the more instantly-appealing likes of "Silhouette" and "Sea Calls Me Home". But in truth, the truly sublime moments derived from "Aviary", not least the tremendous "I Shall Love 2" which may stand as her most epic composition so far. We may have all been at EartH, but Julia Holter's work surely belongs to the heavens.
Get the Best Fit take on the week in music direct to your inbox every Friday