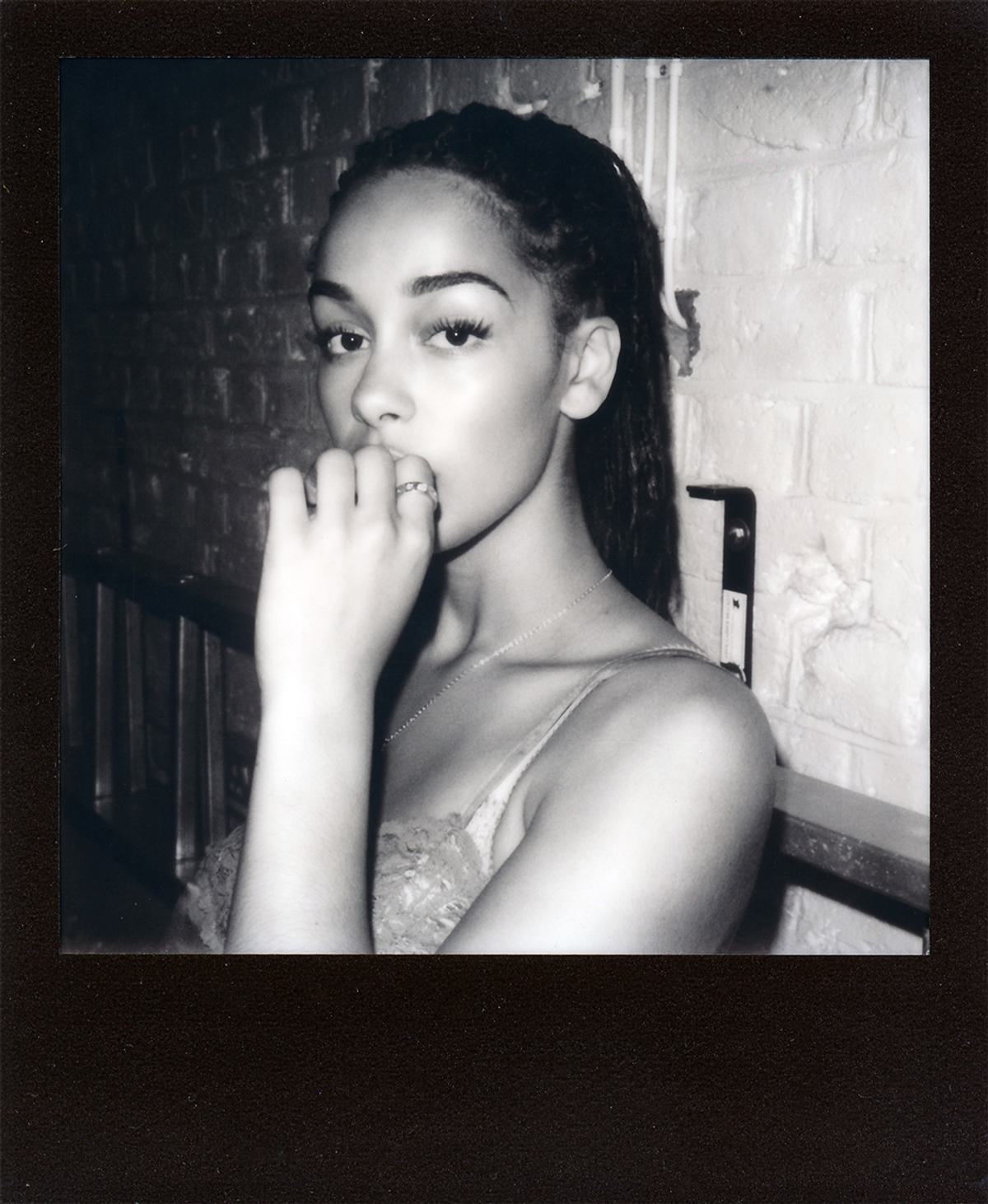 Jorja Smith rewards her fans' loyalty with an accomplished live set
Upon a warm-pink stage draped in lampshades, Jorja Smith welcomes the jubilant crowd to be part of her world.
The overwhelming support comes as no surprise given how the last two years have unfolded for the Walsall-born singer/songwriter. The tour comes off the back of multiple recent successes including being shortlisted for the BBC's Sound of 2017 award, winning the Brits critics' choice award in December, and a recent feature on Kendrick Lamar's soundtrack for Black Panther.
Smith revels in the first half of her set, seamlessly flitting between pop, neo-soul, R&B, and jazz. But she does so with a degree of caution, carefully integrating multiple unheard releases among her more established sing-a-long titles including "Where Did I Go" and "Beautiful Little Fools". Notably, upcoming track "Lifeboats" sees her rap as she delves into the deficiency of the UK benefits system. These new songs embody a largely laidback R&B style, coming from her upcoming album that she announces will be released in June.
Her canter turns to gallop towards the second half of the set as the smiling Smith rattles off flawless renditions of "Carry Me Home", featuring both Maverick Sabre and Thea Gajic onstage. This is followed by singles "Blue Lights", "Teenage Fantasy" and a touching cover of Frank Ocean's "Lost". It's a performance that more than justifies her success to date, showcasing the 20-year-old's unshakable ability to encapsulate the adoring crowd with her smoky, soulful voice.
Returning for the encore, this is Smith's time to shine. During a cerebral rendition of "Don't Watch Me Cry", we witness the majestic, ballad-like quality to her voice. She then closes with spirited performances of her hit singles "Let Me Down" and "On My Mind". The crowd gladly complies, singing along word-for-word. Their loyalty is unquestioned, and for good reason.