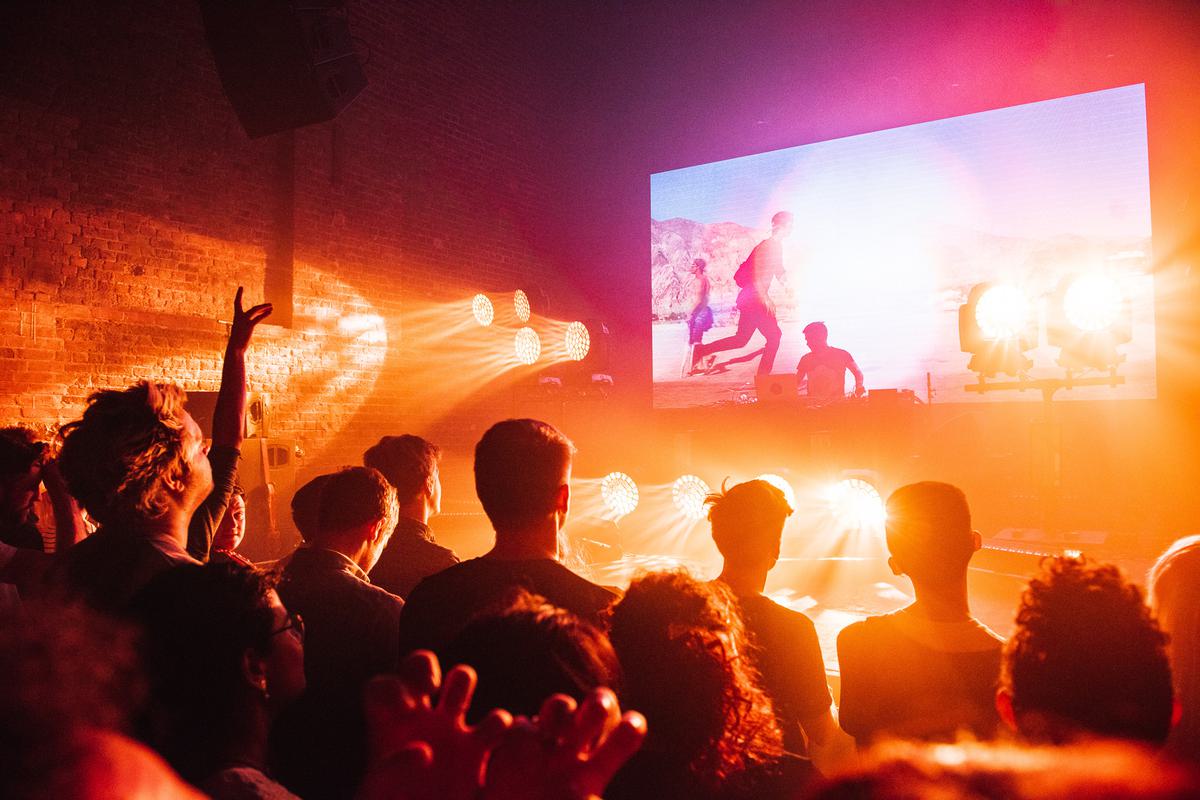 Jon Hopkins storms Village Underground in a rapturous return to the stage
"It's good to work to," you might hear, or "it's pleasant background noise," someone might say. But while Jon Hopkins' music could be described as ambient, this is certainly not the case live.
John Hopkins' live show feels gripping, heavy and forceful, like a hand tightening around a neck. His music does not feel light and wispy, and it is certainly not something to cook spaghetti bolognese to or to play in the background as you assemble flat pack furniture.
Born just outside of London, this could be considered a homecoming show of sorts and, last night at East London's Village Underground , Hopkins' joy was plain to see. This was the first time Hopkins had played live since releasing his latest album, Singularity: "I am fucking excited to see you all there and play this music for the first time," he tweeted a few hours before the show. If anyone could wrestle their gaze away from him, the visuals playing behind were mesmerising. The best of a bright bunch, which accompanied new track 'Emerald Rush', featured beautiful, dreamlike images of a young child setting out on a journey, where they eventually prod a squelchy, juicy alien plant with a stick. It might not sound like much, but when set to a track that beats with you with the same force of Thanos throwing a moon, it is a thrill.
The set opened up with the first four tracks from Singularity played back-to-back. Despite the latest record's more wholesome sound, opposed to its MDMA-fuelled predecessor Immunity, the tracks - and the gig - are not mellow and introspective. It's the opposite. Live, Hopkins uses the fittingly named Kaoss Pads to unleash an array of clicks, beats, sounds and effects through taps and rubs. This keeps things feeling fresh. The crowd, a mix of all ages, are dancing throughout.
Following newer tracks, 'Open Eye Signal' plays. Its familiar opening - a slow boil -the song starts to bubble and whirr eventually soaring into the electrifying all-out techno monster people love.
This set featured a new, heavier version of 2009's 'Light Through The Veins', and eventually closed with Hopkins' remix of Disclosure's 'Magnets' with the stage, now packed full of lights, flashing bright colours. Even if a little it ended a little too early, this was a brilliant show.
Setlist
Singularity
Emerald Rush
Neon Pattern Drum
Everything Connected
Open Eye Signal
Collider
Light Through The Veins
Luminous Beings
Magnets