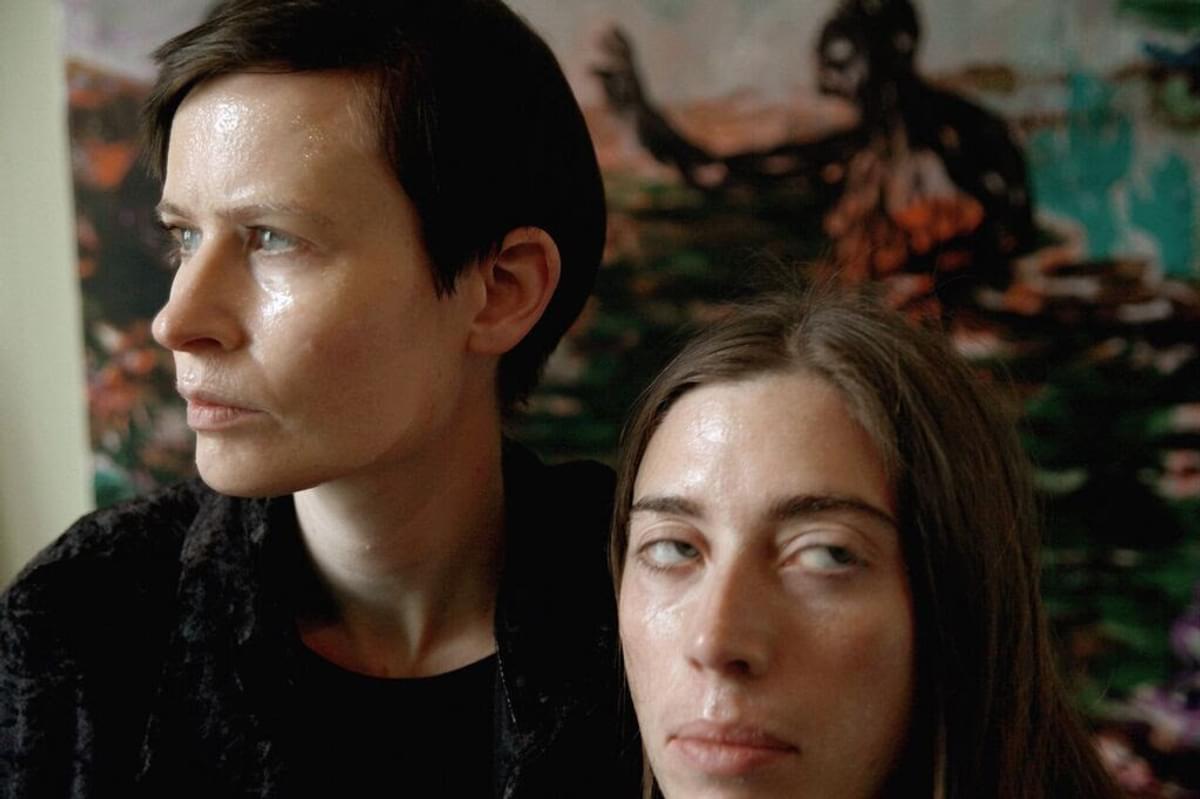 Jenny Hval debuted her new live band in London last night
If the world into which Jenny Hval invites us on her latest EP, The Long Sleep, is rich and fibrous, then the one she constructs live is something of a negative image.
There's still detail here, still depth, but its presentation is far sparser and more utilitarian. Happily, far from diminishing her songs' effect, it only serves to highlight the strengths at their core.
Perhaps this is due in part to the presence of this band for the first time: the supporting musicians here (guitarist, two brass/woodwind players, and one synthesiser player who spends much of her time sat in the inflatable clam that's placed in front of the rest of the group) have never played this set before outside the rehearsal room, and, in the best possible way, it shows. It's not that anything feels uncertain or under-rehearsed; rather, the material is delivered with a youthful glee, as if the band are exploring new ground in tandem with the audience.
And we are indeed exploring new territory: the arrangements here are markedly different to their on-record counterparts. "Conceptual Romance" is performed semi a capella in its first half, with only the most rudimentary synthesiser backing, before launching into a far lusher arrangement for the emotion-swell of the final coda. Similarly, "Spells", the highlight of The Long Sleep and one of my personal tracks of the year so far, crackles along atop a spare beat and cautious instrumentation, showcasing Hval's breathtaking melodicism to spine-tingling effect.
Hval exudes the air of an artist whose bow has many more strings than "mere" musicianship or songwriting, yet her command of this particular craft is never more demonstrably complete than in the live arena. With The Long Sleep, she's produced one of the recordings of her career so far; with this show in east London, she's transposed it to a live context with an affecting grace.
Get the Best Fit take on the week in music direct to your inbox every Friday