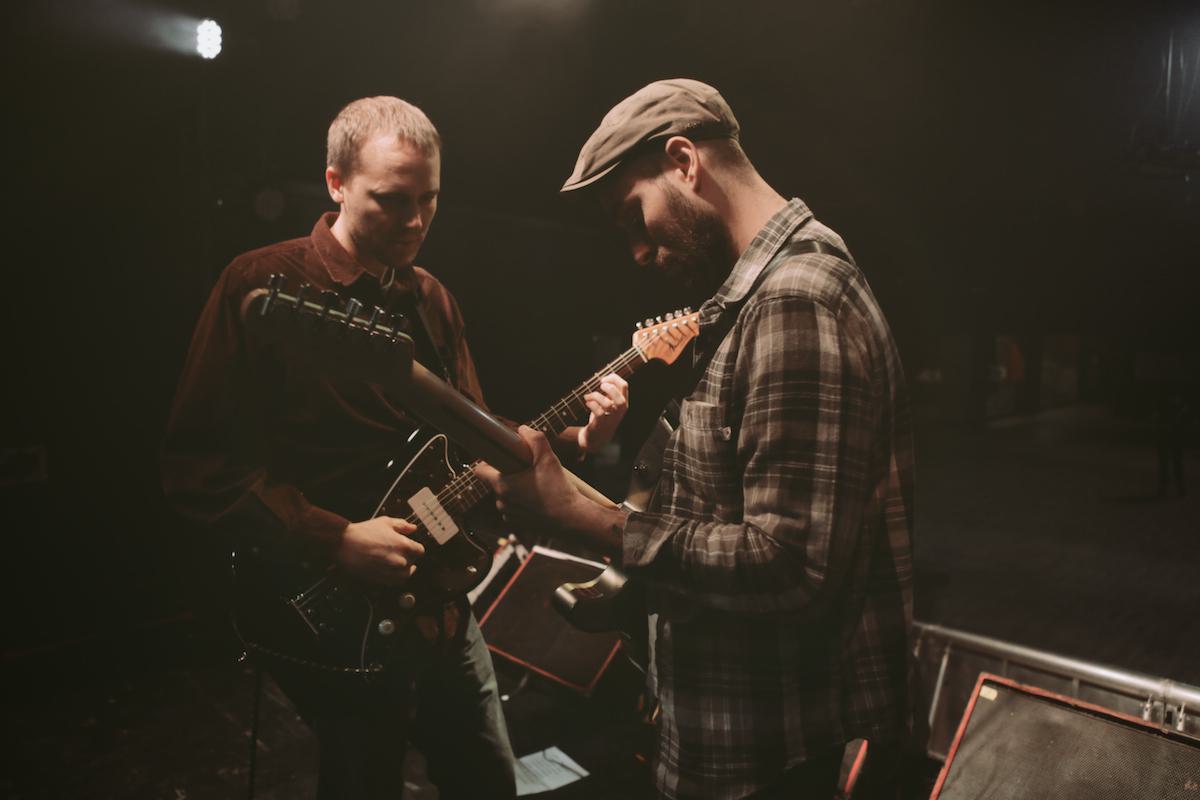 I'll See You When We're Both Not So Emotional: American Football, Live in Brighton
Some acts' legacies are forged in the fire of live performance: Fugazi were one such band, idolised for their frantic basement shows, while forty years prior Miles Davis redefined a genre with his increasingly out-there live takes on jazz.
Illinois' American Football were not one of these acts – their jazz-inflected brand of post-emo won hearts through the slow-burn success of their self-titled debut record, released in 1999. They split a matter of months later, but over the course of the subsequent decade and a half, their star ascended dramatically until 2014 when - the joy of receding former emo kids the world over - they reunited.
No wonder, then, that anticipation levels are high for tonight's performance at Brighton's premier seafront venue, Concorde 2. There's a two-for-one as well, as frontman Mike Kinsella supports himself, billed under his alternative moniker Owen. Kinsella's Owen output bounces around in the same ballpark as his dayjob, but swaps chiming Telecasters for rootsier acoustic sounds. He sets the stage solidly for the evening's main event.
American Football kick off with "Where Are We Now?", the opening track from their eponymous second album, released to widespread salivation last year. Whimsical and delicate, the opening arpeggiated guitar chords tease the audience before Mike Kinsella lurches into his semi-falsetto vocal, which splutters slightly on ignition, a mite underpowered over Steve Lamos' earnest drumming.
Kinsella recovers somewhat a few songs in, and "Honestly" - a pre-millennium audience favourite from back in the day - goes down well, the sold-out audience singing along. A spot of headbanging even breaks out about halfway through the auditorium. Also lapped up is the heartbroken "The Summer Ends".
American Football's jazz influences come to the fore on a few occasions, largely through Lamos' mute-heavy trumpet playing, which bookends a couple of songs and adds extra colour to the performance.
It's often easy to criticise reunited cult acts for simply going through the motions upon their live return. This isn't an accusation that can easily be levelled at Kinsella's group, despite their occasional vocal shortcomings - there's a playfulness that reflects a commitment to the cause, as evidenced on a free-form, off-script extended ending to "Give Me The Gun", the sound of a band relishing the moment.
American Football might not be perfect tonight, but remain a more than compelling nearly twenty years on from their debut. Roll on album number three.