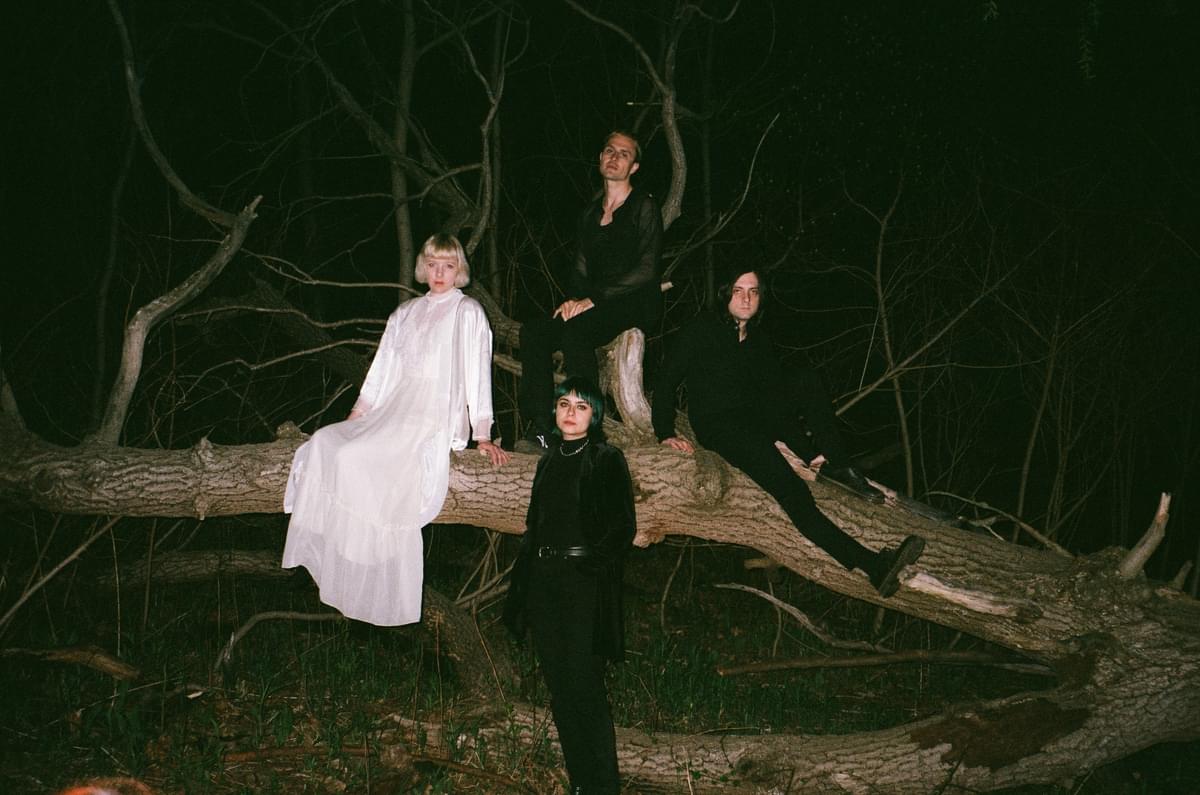 Dilly Dally debut new songs, Live in London
Dilly Dally made a long overdue return to London last night and came equipped with vests and fur jackets, hair metal guitars, an amp stack that almost touched the ceiling and a bunch of new songs to boot.
The October heatwave could certainly be felt inside the claustrophobic Sebright Arms during the Toronto grunge outfit's sold-out show which, kicked off with "I Feel Free" - the lead single from their new album Heaven. Their newer songs, which form the bulk of tonight's set, draw from a wider palette of sounds and fuse elements of shoegaze and dream pop (most notably on "Bad Biology", almost Hole meets Beach House) with their more traditional grunge/garage rock roots.
Doused in reverb, frontwoman Katie Monks' raspy vocals bring both a guttural and an atmospheric quality to their songs, which often have a well-written pop foundation below their dirty exterior. Like true professionals, Dilly Dally style out some technical issues with Monks' guitar, and soon reward fans for their patience with bursts of violent distortion, pounding drums and shredded vocal screams as they launch into another song.
Two of the heaviest moments of the night come from the explosive and doom-tinged "Marijuana" and the Pixies-esque "Sober Motel"(both cuts from Heaven), but its their older material that feels rawest and most direct. Songs like "Purple Rage" and "The Touch" from debut album Sore are some of the highlights of the set and are welcomed with mass headbanging from the full-house crowd. It seems their old stripped-back grunge approach is what they really do best.
Get the Best Fit take on the week in music direct to your inbox every Friday