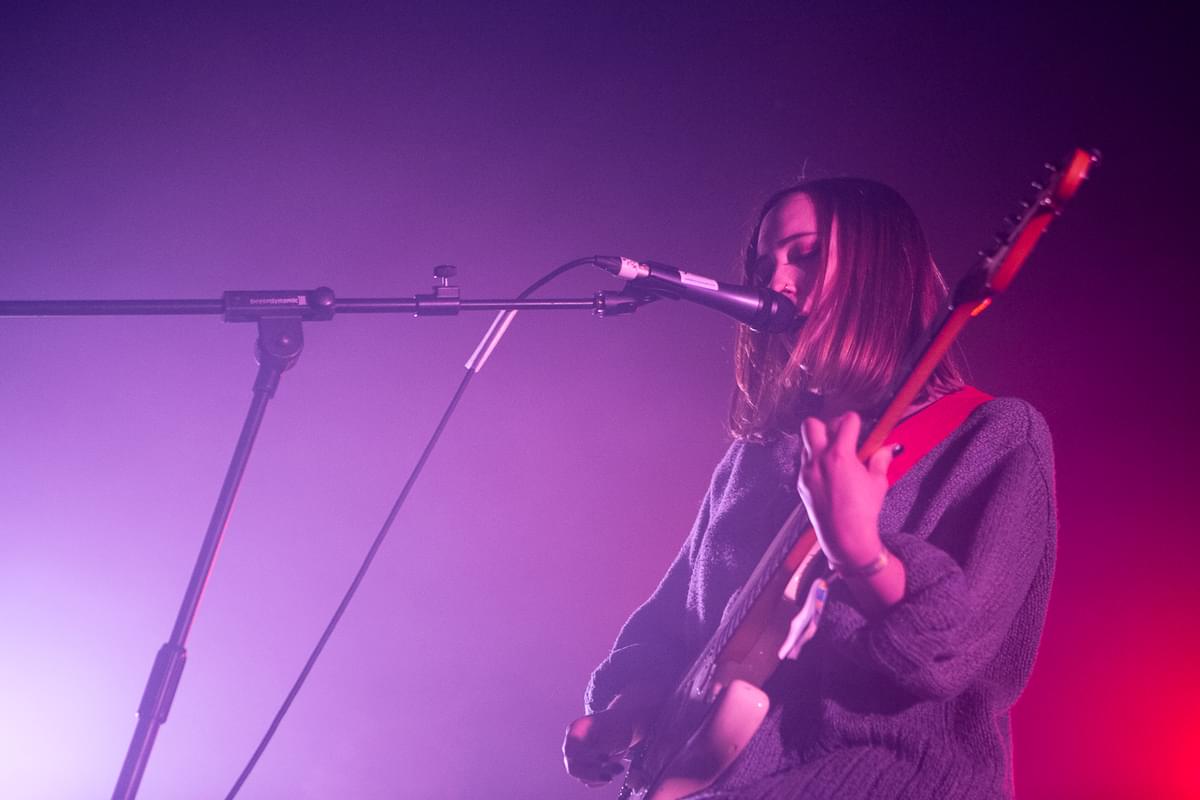 Soccer Mommy delivered a statement of intent at Scala last night
The buzz around Soccer Mommy, AKA Nashville's Sophie Allison, would have you believe that this is a one woman show.
It's certainly true that, on record, her dreamy, keenly observed portraits of teenage heartbreak are pretty archetypal singer-songwriter fayre, and much has been made of her lo-fi, bedroom aesthetic.
Last night at Scala, Soccer Mommy blew away some of the wistful haze that hangs over much of her recorded output. Opener "Henry" - one of several throwbacks to Allison's early work this evening - is a statement of intent, establishing a crisp, clear and muscular live sound that propels her sharp songcraft to the fore.
Naturally, the set's dominated by tracks from their debut studio effort, Clean, released in March this year, and it's on this newer material that the band seem to really find their feet. "Last Girl" offers a sugary hit of pop-rock insecurity, while the grunge accents of "Your Dog" are given new significance by the venom of Allison's half-spat vocal and the hack-n-slash riffing of mop-headed lead guitarist, Julian Powell (a man who rightly feels no anxiety about dropping to his knees mid-solo).
Eventually, the band are banished backstage ('If they play good I let 'em go for a pee break. Otherwise they're fucked') and the heart of Soccer Mommy is laid bare. Allison brings out the emotional big guns with a glasslike cover of Springsteen's "I'm on Fire", as well as two pared-back album tracks from Clean. They're performed with a melodic deftness and crystalline Telecaster sound that reminds you of Soccer Mommy's Nashville pedigree, and they set the scene perfectly for "Scorpio Rising", which closes tonight's set with a slow build up to a riotous squall of kick drum and feedback.
Following a weary remark about the inevitability of encores, Soccer Mommy returns to the stage to deliver two more solo turns, "Blossom" and "Waiting for Cars". They're odd choices to say goodbye with, and their length and pace does sacrifice some of the excellent dynamic flow of the main set. Nonetheless, Sophie Allison proves that she's just as good - if not better- in hi-fidelity as she is in low.
Get the Best Fit take on the week in music direct to your inbox every Friday