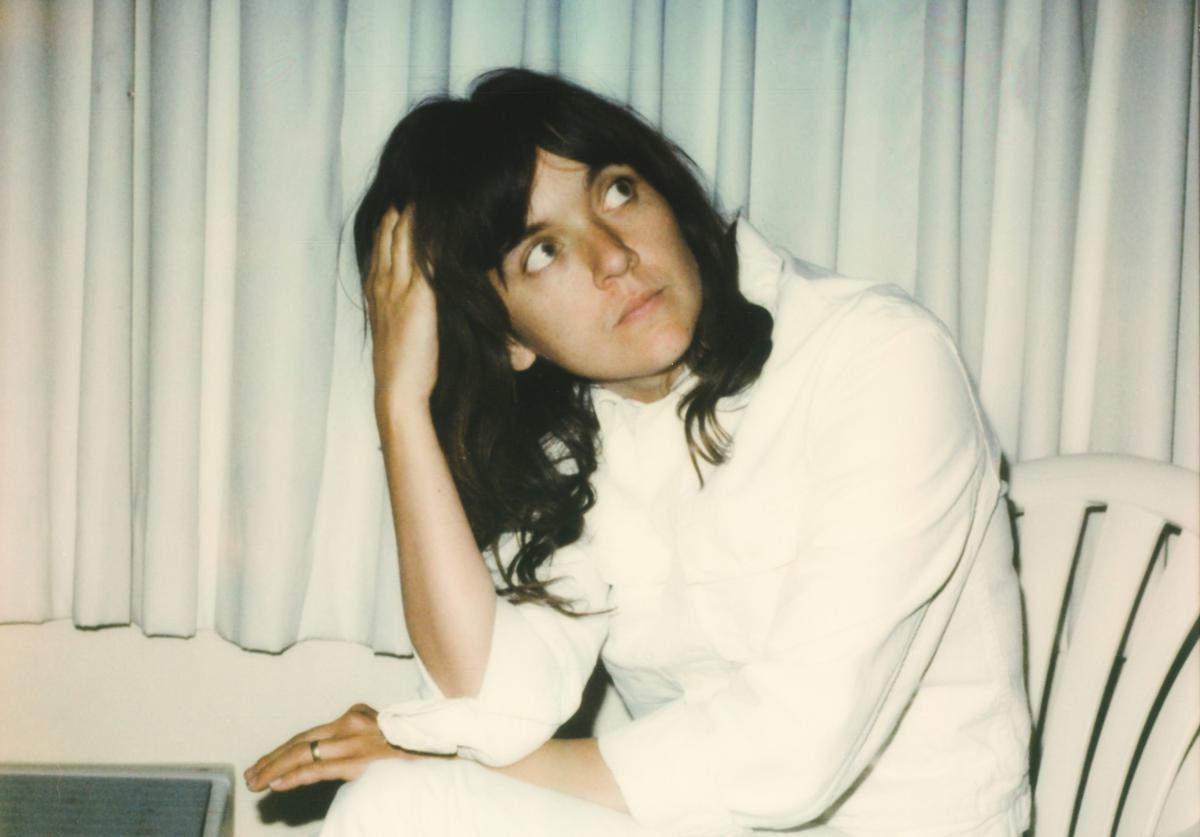 Anything but ordinary: Courtney Barnett at the Roundhouse
Courtney Barnett's consistent playing-down of her own remarkability is what makes her such a special artist.
Everything about tonight's show at a sold out Camden Roundhouse is an understatement - from the stage setup (no backdrop, just five colour-shifting lights), to the between song banter (there isn't any), to her merch, which eschews her own name for the logo of her label, Milk Records.
It's the perfect reflection of Barnett's latest album, Tell Me How You Really Feel, a collection of tracks that sees the Melbourne singer and guitarist stripping back her armour to talk candidly about mental health, anxiety and self-confidence. Indeed, for the first hour of the set, Barnett and her backing band play the whole thing, in order, from start to finish.
On record, TMHYRF is a bit of a downer, led by sombre, heavy-hearted guitars. Live however, the band have beefed up the instrumentation. Barnett liberally smears rambunctious guitar solos across the face of "Hopefulessness" and "Nameless, Faceless" while burly riffs take the tracks to new and powerful places. Sometimes the lyrics, Barnett's greatest strength, get lost amid the racket. In particular, on "An Illustration of Loneliness (Sleepless In New York)", from her debut Sometimes I Sit And Think, And Sometimes I Just Sit, the attention to detail disappears in the brawn. Elsewhere though, it works when the music dominates. "I'm Not Your Mother, I'm Not Your Bitch", for example, where Barnett truly lets go in a red haze of squalling feedback and hoarse screaming.
It's true that her music still probably works better through a good pair of headphones. That way you can better follow her train of thought as she picks apart life's mundane happenings and turns them into lyrical gold – the highlight remains "Avant Gardner's" 'the paramedic thinks I'm clever cos I play guitar, I think she's clever cos she stops people dying'. But Barnett's stage craft is still impressive, striking in places. As such, the set standout is TMHYRF closer, "Sunday Roast", a tender ode to friendship where Barnett is low-lit in blood red lights, accompanied by quavering guitar and delicate drums. It holds the crowd in awestruck silence, hearing and feeling every word, entranced by her ageless wisdom.
Setlist
Hopefulessness
City Looks Pretty
Charity
Need a Little Time
Nameless, Faceless
I'm Not Your Mother, I'm Not Your Bitch
Crippling Self Doubt and a General Lack of Self Confidence
Help Your Self
Walkin' on Eggshells
Sunday Roast
Avant Gardener
Don't Apply Compression Gently
An Illustration of Loneliness (Sleepless in New York)
Small Poppies
Elevator Operator
Depreston
History Eraser
Encore
Anonymous Club
Pedestrian at Best