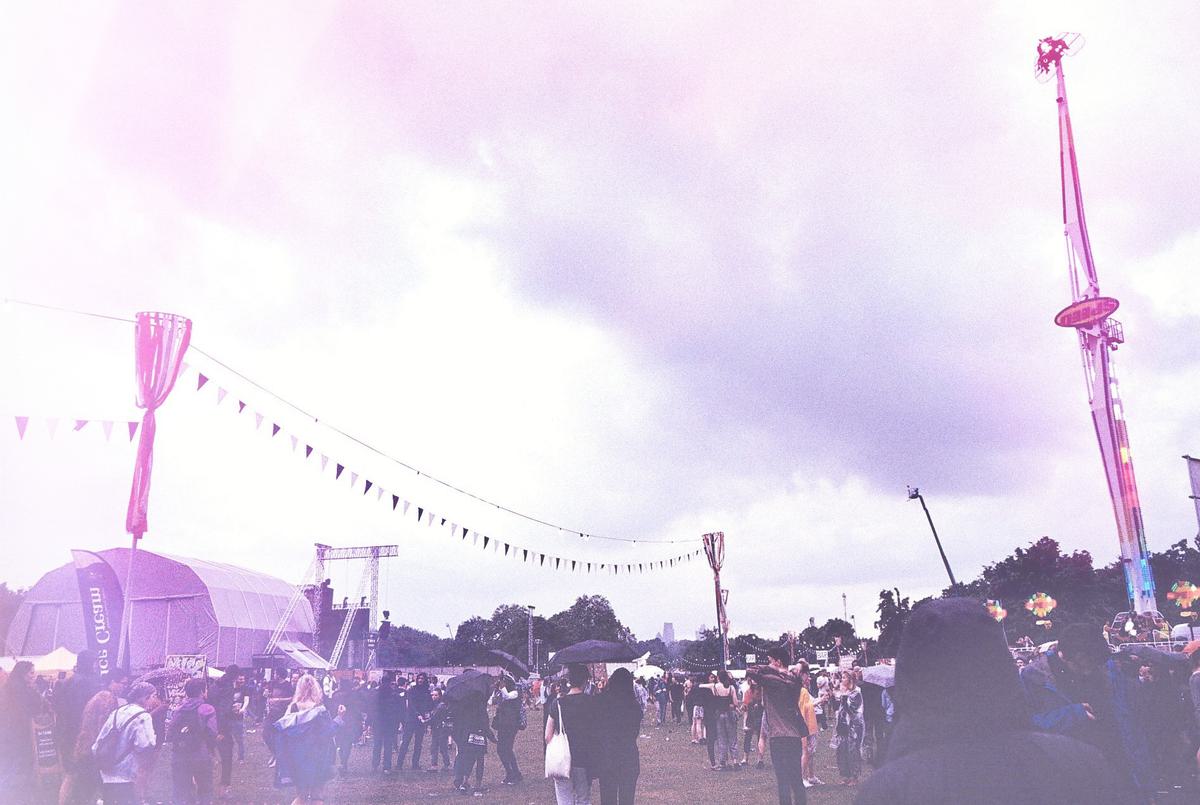 At the risk of indulging cliche: Ariel Pink's immersive, sold-out show last night in London last night gave Heaven a taste of the Inferno.
The prolific LA multi-instrumentalist took to a carefully-curated set to a rapturous reception, provoking outpourings of emotion from the audience. Legions of fans who each knew every word to every song packed the cavernous space, screaming in joy when the Curian riff popped the lid off of "Lipstick", a clear fan fave. This music has the inherent power to induce a nostalgia for an era that played out before many of tonight's attendees were even born, yet the inclusive atmosphere of the show made this feel celebratory rather than like some form of gimmick. Pink knows how to command a crowd, as does the enigmatic punk hero Don Bolles (of The Germs), who's joining him onstage for this tour.
The set ebbed and flowed naturally, with the chillwave-styled "Dedicated Bobby Jameson" mixing with Pom Pom classics like "Dinosaur Carebears", a marvellous cover of Joe and Donnie Emerson's "Baby", and a dazzling encore. At times it was hard to hear the music over the crowd, yet this didn't matter - it only made this coming-together feel all the more exhilarating.