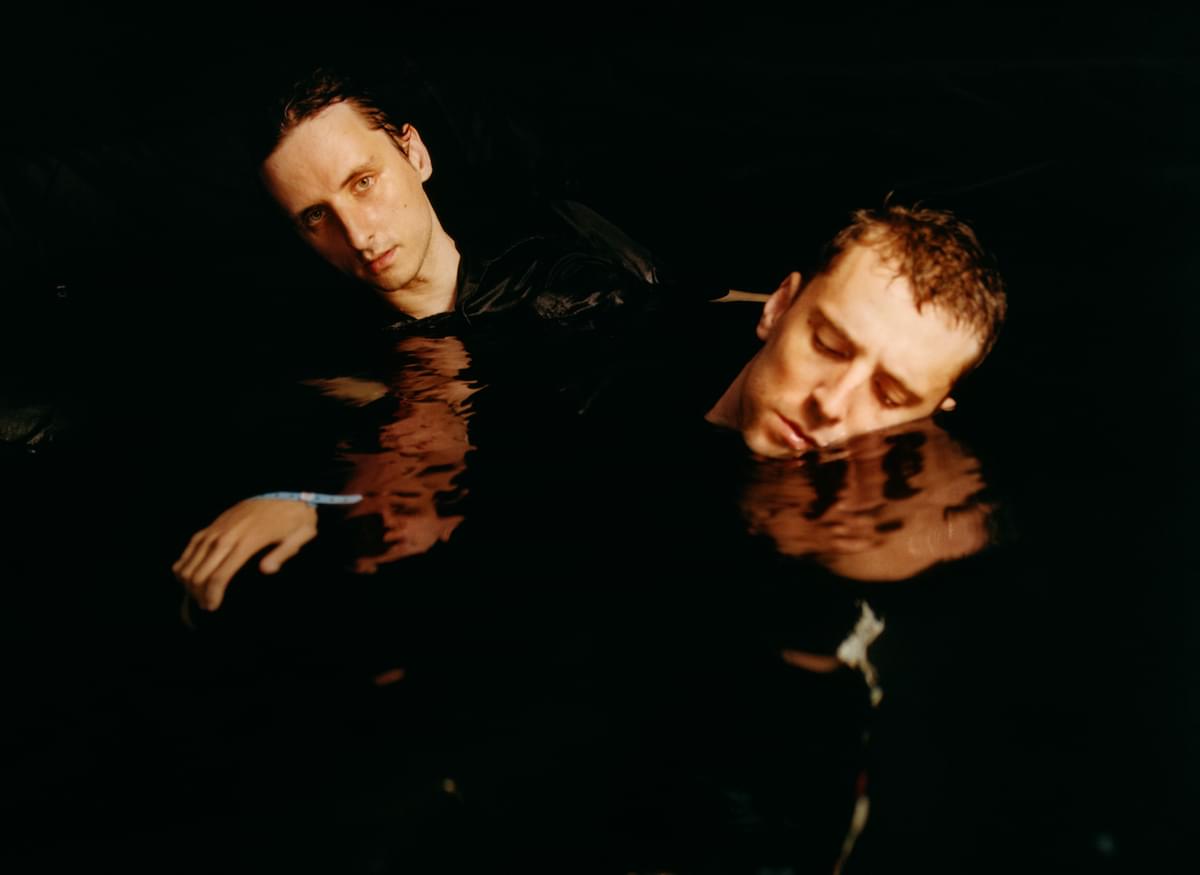 These New Puritans set London alight
There are few acts, and fewer still ostensible "rock" bands, better able to articulate the unease and ecstasy of contemporary life than These New Puritans.
At their show in North London tonight, the Barnett brothers plus a handful of collaborators tap into a terrible beauty and foreboding that's not only artistically impressive, but, perhaps more importantly, bound seamlessly to the troubled mood of our time.
As Jack Barnett conducts proceedings, part ringmaster, part mischievous Essex spiv, his band move through a set that mainly focuses on the thrilling apocalypse-pop of new album Inside The Rose. Tracks like "Where The Trees Are On Fire" and "Infinity Vibraphones" are hypnotic, trancelike things, sharply contrasting with the brusqueness of the pounding "Into The Fire" and 2010 album Hidden's "We Want War".
Between songs, Barnett references the recent Notre Dame fire, and it feels appropriate; from the literal meaning of many of their song titles to the central tension of much of TNPs' music - pastoral, organic tenderness constantly threatened by a rising tide of industrial aggression - a keen connection to the physical and political environment never feels far from the surface here.
If all this sounds rather arch and academic, it's really not: tonight's show is a visceral, exhilarating experience, and the themes that run through it only add extra weight to this band's swarming creativity.
At points, they recall their fellow alumni of the top tier of the late '00s indie explosion, the dearly departed Wild Beasts, yet more in the manner of a negative image than a carbon copy. Where Wild Beasts ushered a dark, male brutality into their work under the veil of sensual romance, These New Puritans access a loving humanity via uncompromising sonic violence. Theirs is a rare art, capable of conjuring both timeless beauty (see tonight's gorgeous renditions of "Beyond Black Suns" and "Organ Eternal") and a seething, scorched-earth sense of modernist abandon; over a decade into their career, they remain a singularly progressive force in British music.
Setlist
A-R-P
Infinity Vibraphones
Anti-Gravity
Inside The Rose
Into The Fire
Three Thousand
We Want War
Three Thousand
Fire - Power
Organ Eternal
Beyond Black Suns
Where The Trees Are On Fire
Six
-
En Papier
Attack Music
Get the Best Fit take on the week in music direct to your inbox every Friday