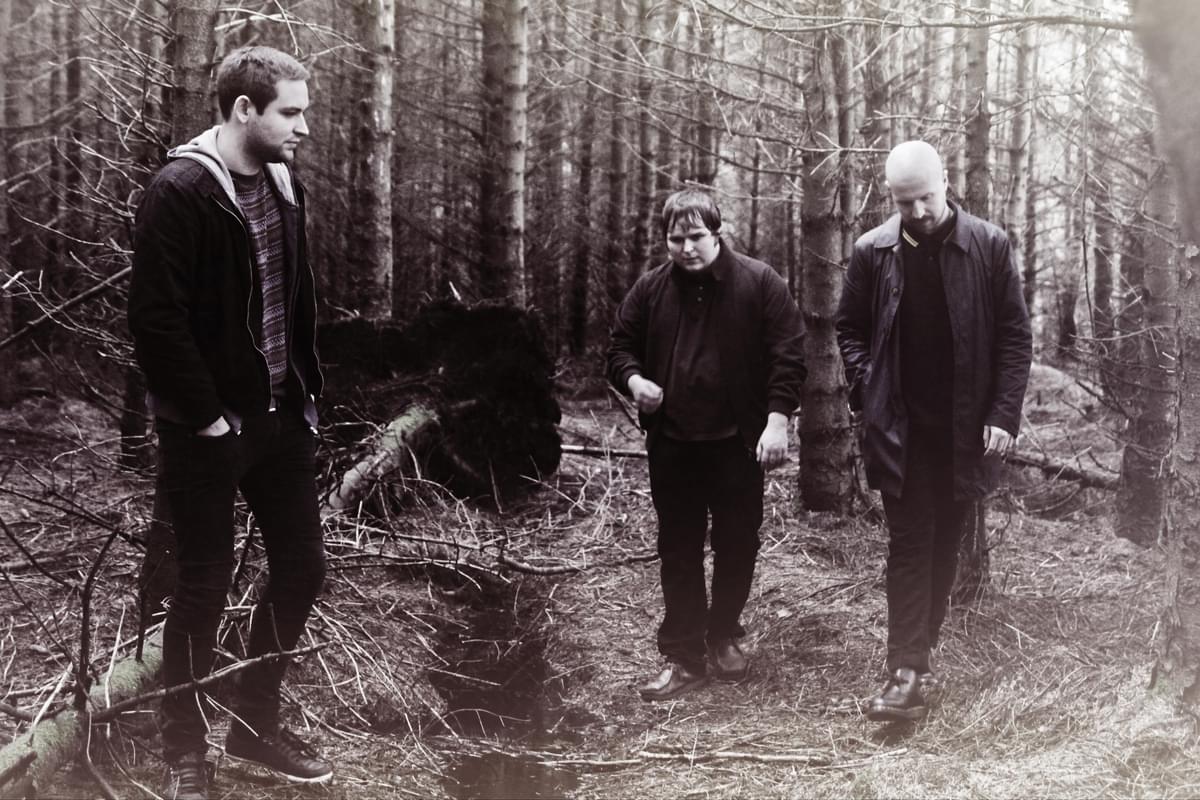 The Twilight Sad electrified Manchester last night
"I'm not going to do much talking, because it means we can play more songs. My patter's shite anyway."
James Graham sounds palpably nervous. Save for a warm-up show in their native Glasgow last night and a smattering of in-store performances earlier in the year, this is The Twilight Sad's first full band gig since their fifth record, IT WON/T BE LIKE THIS ALL THE TIME, landed in January to universal rave reviews. Any apprehension on the frontman's part is surely over doing the new songs justice on stage; between all the critical praise lavished on the album and the fact that this is the hottest ticket in town tonight - sold out with spares like gold dust - he can't be worried that nobody's interested.
He shouldn't have lost any sleep over the live incarnations of the new tracks, either. They're monumental, and littered with the kind of dramatic flourishes that have always been the band's calling card. The pulsating synth intro to opener '[10 Good Reasons for Modern Drugs]' sounds huge. The explosion of guitars at the midpoint of 'Auge/Maschine' is deafeningly exhilarating. On 'The Arbor' and 'VTr', the synths swirl with real menace; IT WON/T BE LIKE THIS ALL THE TIME is the group's most electronically heavy record, and they've nailed the translation of it to the live arena - accordingly, they play all eleven tracks from it tonight.
There's room, too, for a few older cuts. 'There's a Girl in the Corner' is still thick with foreboding, and 'Cold Days from the Birdhouse', the first track from their first LP, remains scored through with fragile, chilly beauty. At the centre of it all is Graham, a study in restless perpetual motion, swaying around the microphone anxiously; in that respect, he looks exactly like his songs sound. Before closing with 'And She Would Darken the Memory', there's time for the one new live staple that, in an ideal world, would never have become one - a gorgeously emotive take on Frightened Rabbit's 'Keep Yourself Warm' that's more than worthy of the late Scott Hutchison. On Saturday, The Twilight Sad play Glasgow's Barrowlands; the show sold out rapidly, quick enough to suggest that, finally, they're making a long-deserved step up to bigger venues. If this is the last time they play a 600-capacity sweatbox in Manchester, then it's a good job they made it so memorable.
Get the Best Fit take on the week in music direct to your inbox every Friday