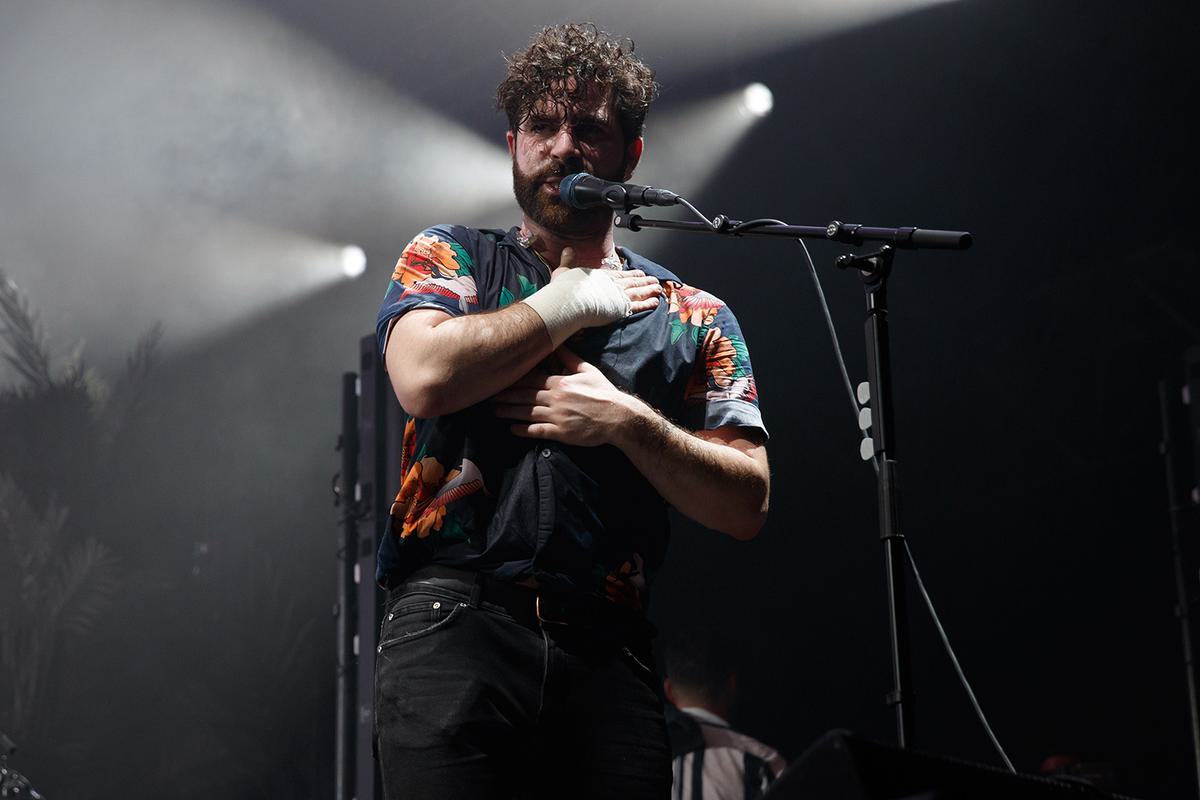 Last night Foals performed the first of two special headline performances at North London's Alexandra Palace, celebrating the release of Everything Not Saved Will Be Lost – Part 1, and even teased material from the forthcoming Part 2.
The show marked the Oxford band's largest ever UK headline performance, and though centred around Part 1, their unflagging set was peppered with tracks spanning their career such as "Red Socks Pugie", "Spanish Sahara" and "My Number".
After a particularly explosive closer of "Inhaler", the band quickly returned for an encore to perform "Black Bull", which will supposedly feature on the next release. Opened by frontman Yannis Philippakis' guitar riff, the track features tightly locked in verses and a characteristically chaotic chorus. "That was just a teaser, a taste", Philippakis goaded, before dropping into the suspenseful "What Went Down".
Everything Not Saved Will Be Lost – Part 1 was released back in March with news that its second chapter will be released in autumn. The back-to-back Alexandra Palace performances follow a string of UK dates promoting the album before the band set off to Australia and New Zealand and return to Europe for a summer of festivals.

Setlist
On The Luna
Mountain At My Gates
Snake Oil
Olympic Airways
My Number
Black Gold
Sunday
Syrups
Providence
Spanish Sahara
Red Sox Pugie
Exits
In Degrees
White Onions
Inhaler
Black Bull (Excerpt)
What Went Down
Two Steps Twice