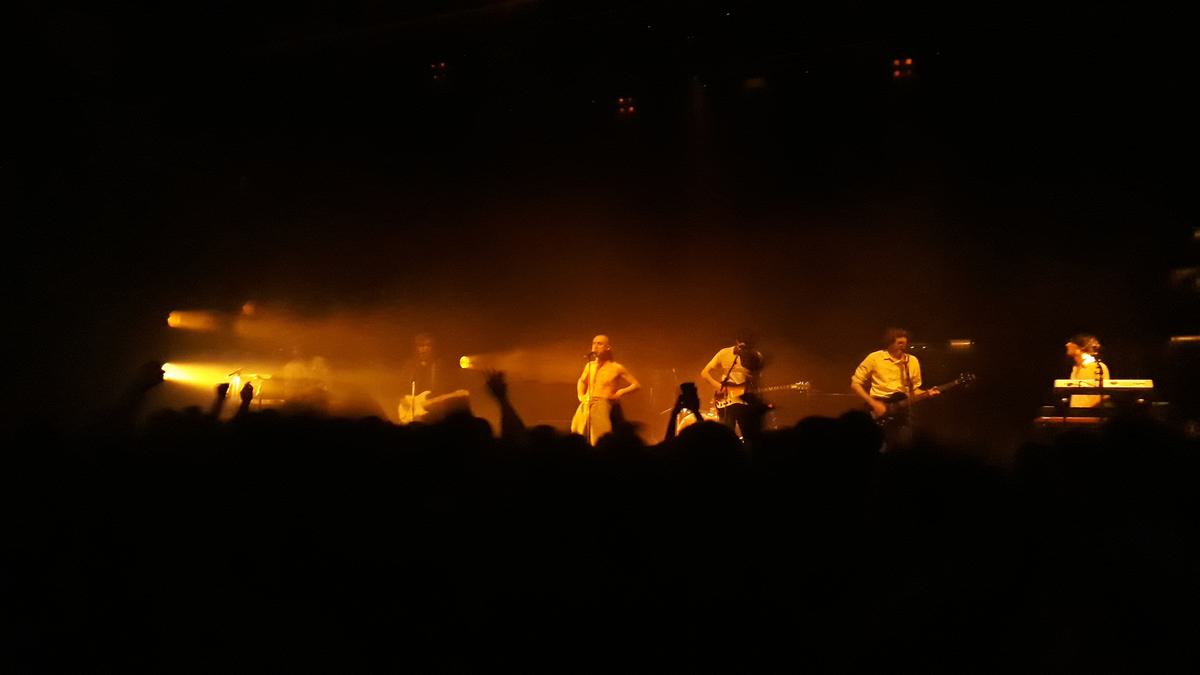 Fat White Family storm Kentish Town with the disco-inspired Serfs Up!
When the Fat White Family first dragged themselves out of the murky world of South London's squats, it seemed like you couldn't go near the internet without reading an outrageous story about the band, usually involving bodily fluids, animal limbs or class A narcotics.
In the space of a few years, the Fat Whites developed a reputation for themselves as one of Britain's most dangerous and vital bands, and became a notoriously wild live act.
Earlier this year they made their long-awaited return, with a new album and touring plans that would have struck fear into the hearts of venue management teams up and down the country. Last night the genre-defying outfit's homecoming to the capital was the latest in a string of dates in support of their latest LP Serfs Up! in trademark Fat White Family style.
Performing as a seven-piece band in a formation that disturbingly resembled a police lineup, the Fat Whites bought a healthy mixture of material new and old to Kentish Town Forum, airing new songs including recent single "Tastes Good With The Money", twisted psychedelic folk number "Oh Sebastian" and the disco-tinged "Feet" - which prompted mass grooving in the sold-out forum.
While their set featured a lot of new cuts, older songs remained clear favourites among the crowd of waifs, strays and ageing punks. Fat White classics like "Whitest Boy On The Beach", "Touch The Leather" and set-closer "Bomb Disneyland" all inspire rowdy singalongs, widespread bouncing, crowd surfing and a heavy barrage of £6 pints.
The Fat Whites may have been gone a while but they've come back tighter than ever, with killer new material to boot. Although there was none of the traditional nudity, pig's heads or stage destruction, it certainly wasn't a tame affair.
Setlist
When I Leave (Dedicate to Jack Medley)
Tinfoil Death Star
I Am Mark E Smith
Fringe Runner
Goodbye Goebbels
Bobby's Boyfriend
Hits Hits Hits
Oh Sebastian
Feet
Touch The Leather
Whitest Boy On The Beach
Cream Of The Young
Tastes Good With The Money
I Believe in Something Better
Bomb Disneyland