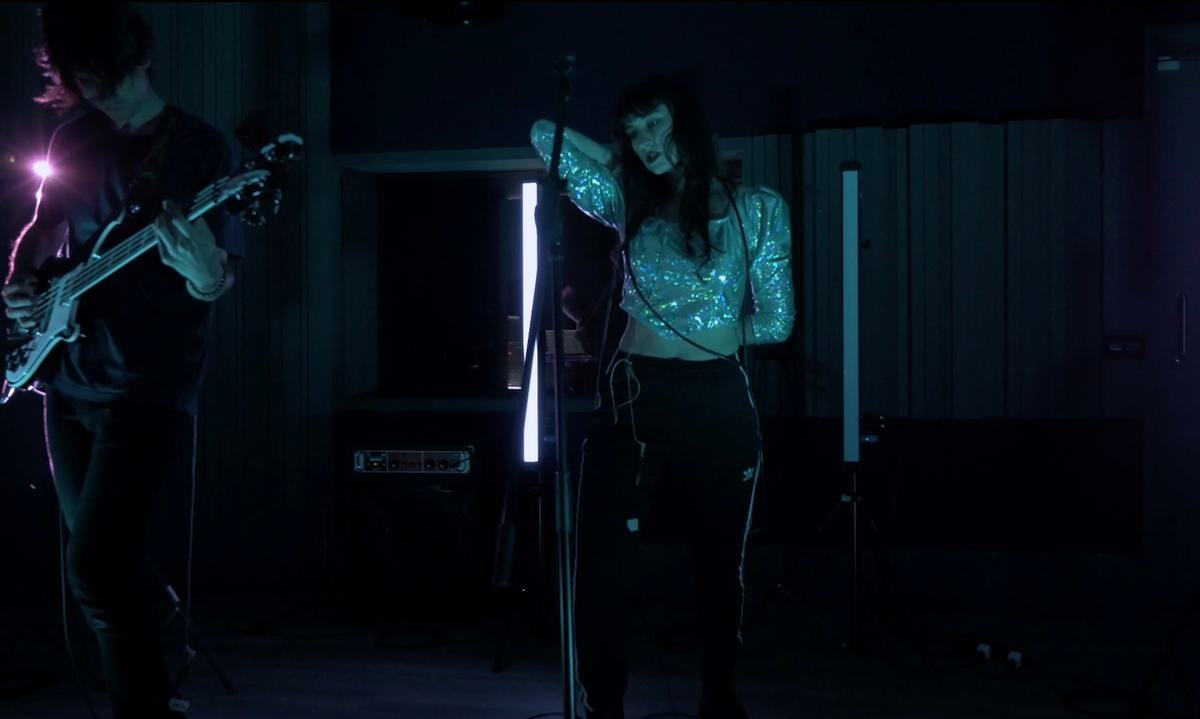 Tempers perform alternate version of "Guidance" live in session for Best Fit
NYC's Tempers, led by Jasmine Golestaneh, play an alternate version of their 2019 track "Guidance" live in session exclusively for The Line of Best Fit in partnership with Crouch End Studios.
"Guidance" originally appeared on Tempers' 2019 album Private Life. Lead vocalist Jasmine Golestaneh tells Best Fit of the alternate rendition: ""Guidance" is about the idea of having a muse you can call on, and be created by, when you need to overcome something difficult. While the recorded song is more of a dance track, I wanted to create a visceral summoning in the performance version. The live bass and modular synth bring a deeper hypnotic drive to the rhythm, and I added a section of vocal belting that converges with the synth when it's at it's most extreme, building the song into a trance by its end."
Tempers' Best Fit live session, which sees Golestaneh joined by Henry Yuliano, arrives amid a run of European shows, which continues tomorrow (19 May) at Copenhagen's Ideal Bar / Vega. Tempers will also play some songs in Vienna at a free event featuring a reading by writer Estelle Hoy on 22 May, before wrapping up the EU shows in Budapest, Poznan and Warsaw next week. Visit tempersmusic.com for more information.
In April 2022 Tempers released their latest album New Meaning.