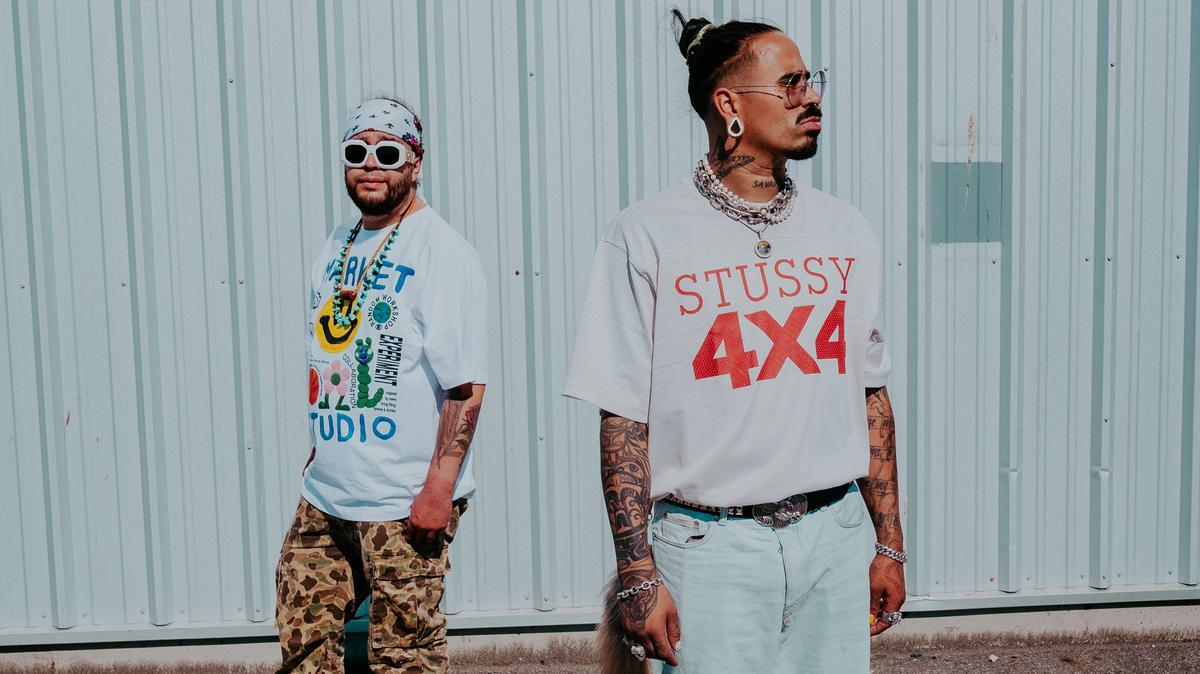 Snotty Nose Rez Kids have signed to Sony Music Entertainment Canada
Indigenous Canadian hip-hop duo Snotty Nose Rez Kids also announce their Hot Planet Tour, alongside news of their signing to one of Canada's biggest labels.
In continued support of their acclaimed fifth full-length album, I'M GOOD, HBU?, Young D and Yung Trybez will be in Toronto next Tuesday (19 September) for the Polaris Music Prize Gala, having once again been shortlisted for the prestigious award for their third album in a row.
Discussing the signing, Young D and Yung Trybez stated, "This has been a long time coming. We really took it far on our own, and we're so proud of what we've done! At this point we felt that we wanted to bring in a partner like Sony Music Canada to really level up with us. We're really excited to see what the future holds for us and to bring new people onto the team."
This summer the duo, along with director Sterling Larose, won the 2023 Prism Prize for their "DAMN RIGHT" video, which is featured on the album, I'M GOOD, HBU?.
I'M GOOD, HBU? is out now.