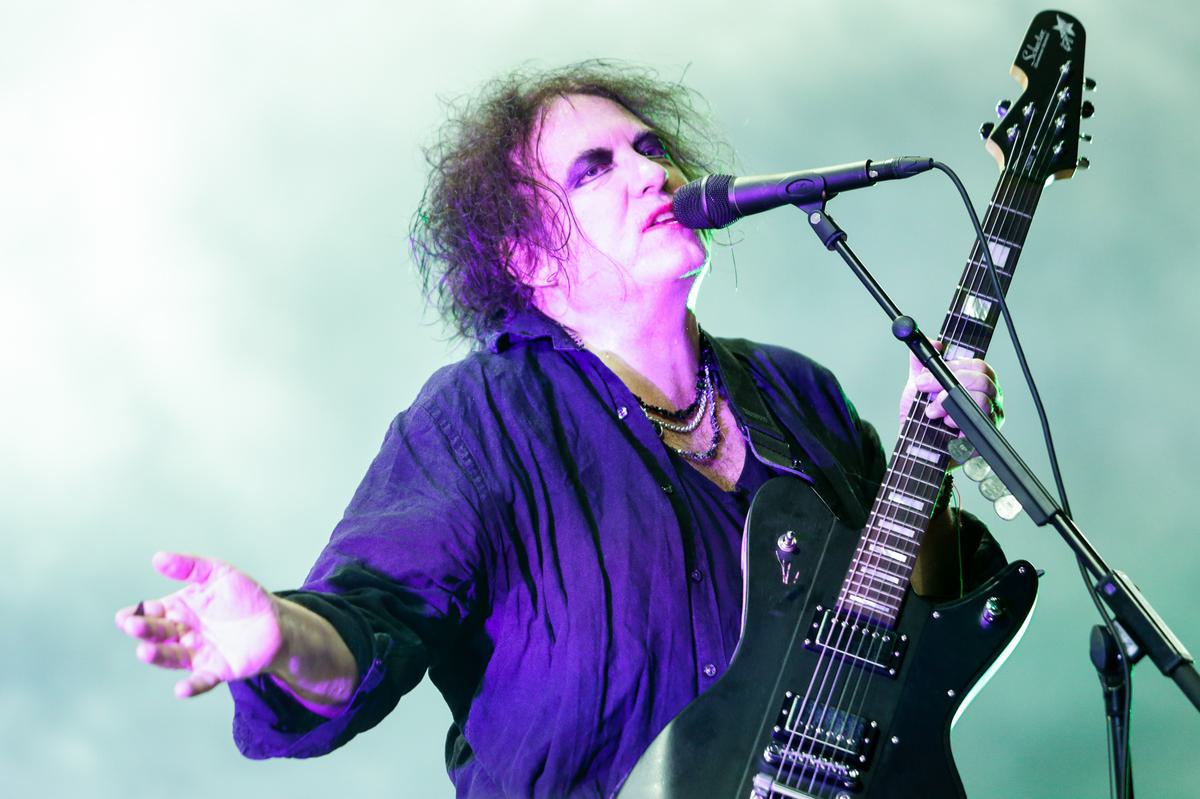 Robert Smith's guitar customised by Gorillaz raises over £35,000 for EarthPercent
Robert Smith of The Cure auctioned off a Guild S-200 T-Bird guitar customised by Gorillaz, and it's raised over £35,000 for Brian Eno's EarthPercent charity.
Yesterday (20 October) Robert Smith auctioned off a one-of-one Guild S-200 T-Bird signed guitar customised by Gorillaz co-founders Jamie Hewlett and Damon Albarn. The unique guitar was expected to fetch between £5,000-7,000 at auction, but it managed to go for over five times that estimate, at £35,580.
All proceeds from the sale will be donated to Brian Eno's climate charity EarthPercent.
Smith first debuted the guitar in August 2021 during a free Gorillaz show for NHS workers at London's O2 Arena, which also marked the reopening of the O2 Arena following the pandemic.