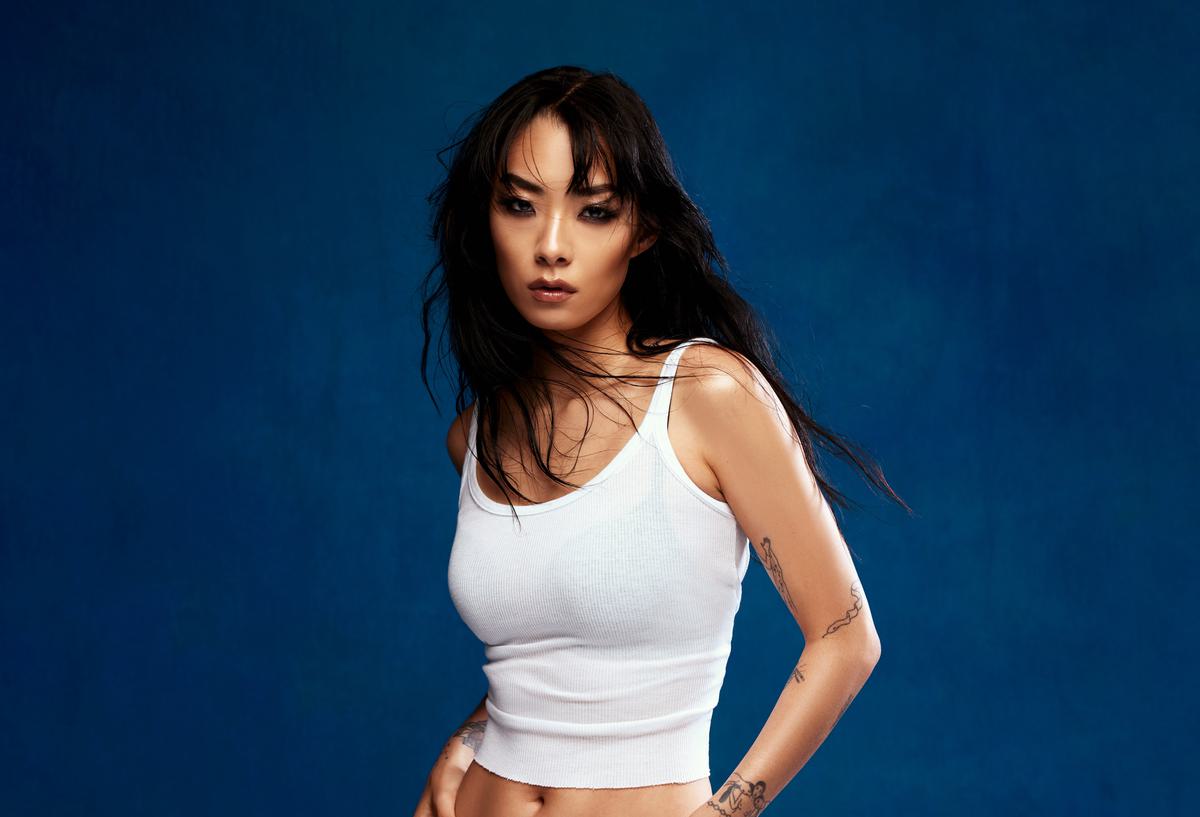 Rina Sawayama reveals her latest album, Hold the Girl, was informed by being groomed aged 17
In an interview with BBC In Conversation ahead of her performance on the rooftop stage at New York's Pier 17, Rina Sawayama reveals that she was groomed by a teacher when she was 17.
Speaking to BBC's gender and identity correspondent Megha Moha, she reveals that therapy helped her understand the weight of the situation.
"This is the first time I'm talking about this, but essentially, through doing sex and relationship therapy, I realised that really something that I thought was a relationship that I had when I was 17, was actually... I was groomed," she shared. "Seventeen to me is a child, you're in school, you have no autonomy most of the time, and especially if you're in a school setting, if a school teacher is coming on to you, that's an abuse of power. I didn't realise that until I was his age."
She goes on to say that the song "Your Age" was written specifically about this revelation: "I remember distinctly how uncomfortable that made me, but I didn't put the two and two together," she continued. "And it was through this very intense form of therapy, which I feel so lucky to be able to have access to, that I was able to come to terms with that, and it completely broke my whole world apart.

Despite the album writing process being one of the "hardest things" to go through, Sawayama admits that "it was one of the most incredible experiences", and she enjoys watching fans connect to it, "because I haven't talked about this in specifics. I've just said it's about a period in my life when I was younger, but I know the truth and when I look out to the audience, and I see femmes or women connecting to it, I'm like maybe you know what I'm talking about, maybe you're feeling it right now."

Sawayama said that with the help of sex and relationship therapy, she was able to look back at the situation and understand it from a more adult perspective. After suffering from slut-shaming, she developed shame around her sexuality and lost her sense of self to the point where she would have anxiety attacks. Reflecting on those past experiences with an adult frame of mind, she says: "I would revisit my 17-year-old self, hold her close, and tell her that it wasn't her fault".

Now that she's spoken publicly about the trauma of being groomed whilst at school, Sawayama is adamant that she wants to move forward in her next body of work, and with the help of therapy, have a healthier approach to the subject. "I don't know what I'm gonna write about yet. But I would love a day where I can just write a song that's just about love or sex, I'm getting there," she said.