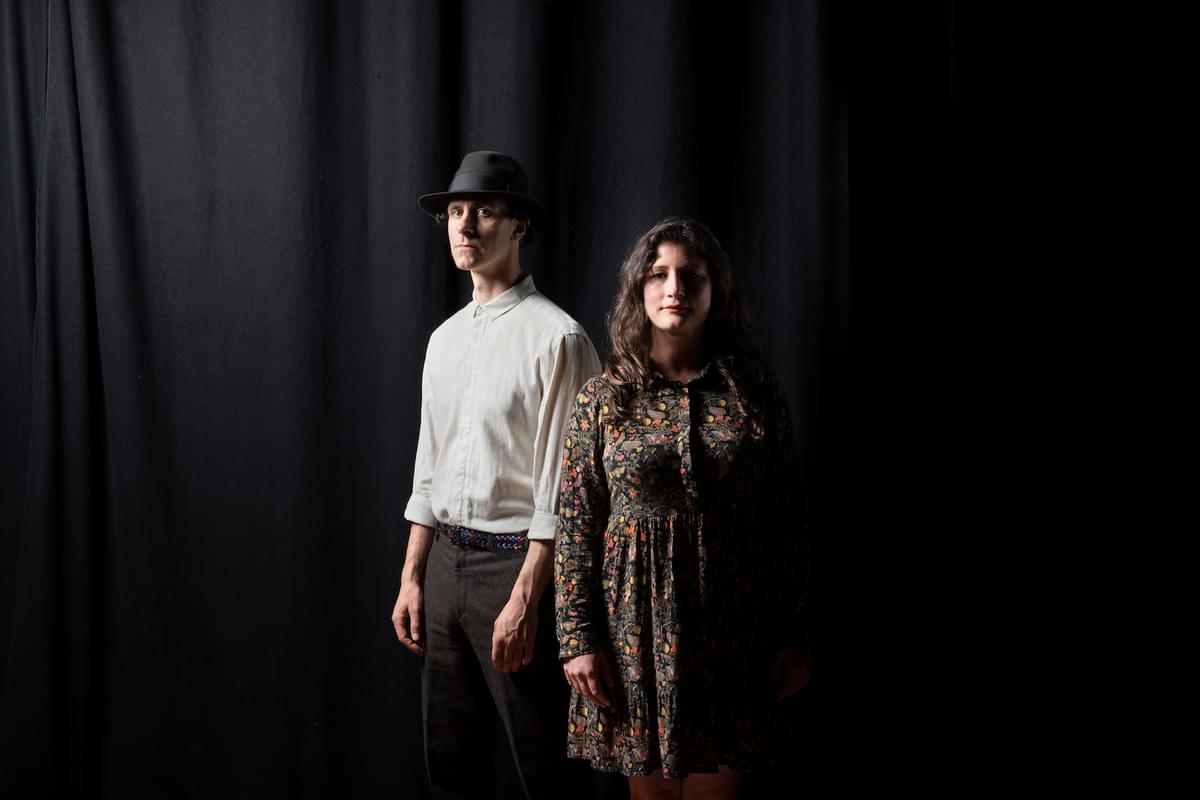 Rachel Unthank and Maxïmo Park's Paul Smith announce debut album as Unthank : Smith
Rachel Unthank of The Unthanks and Maxïmo Park's Paul Smith have announced their debut album as Unthank : Smith titled Nowhere And Everywhere, and have shared two tracks as the lead outings.
"The Natural Urge" and "Seven Tears" are the debut releases from Unthank : Smith, and are also the first tasters of the duo's forthcoming debut album.
Smith says of "The Natural Urge", ""The Natural Urge" is, ultimately, an anti-war song, but I tried to write something more atmospheric and less obvious than that might imply. The guitar riff reminded me of a folk melody, and the theme also seemed to fit with the tradition of protest."
Unthank says of "Seven Tears", "I have always loved the songs and ballads about selkies - a seal in the sea that takes off their sealskin and adopts human form on land. When doing some research about the selkie mythology, I read that if you cried seven tears into the sea, then your selkie lover would come back to you. I also love the Northumbrian word 'darkening' which means dusk; that time of night when magic happens, and the time that I once saw a bob of seals off a Northumbrian beach, which inspired me to write this song."
Speaking about their collaborative project, Unthank explains, "Paul and I have discovered that we have so much in common. At the core of that is the genuine joy that singing brings us both. We also both have a deep-rooted connection to our native North East, as can be heard in our unfiltered accents, yet this rootedness gives us the appetite for outrospection. I can't wait to get on the road and start singing together."
Smith adds, "Rachel's voice is a rare instrument, so to hear our voices blending together for the first time was a big moment for me. It hinted at new possibilities for me as a singer and musician."
Unthank : Smith's debut album Nowhere And Everywhere is co-produced by Field Music's David Brewis, and features Faye MacCalman of Archipelago on clarinet, drums by Bonnie "Prince" Billy and Trembling Bells' Alex Neilson.
Tracklist:
Captain Bover
The Natural Urge
Seven Tears
O' Mary Will You Go
What Maks Makems
Red Wine Promises
Robert Kay
Lord Bateman
Horumarye
The King
"The Natural Urge" and "Seven Tears" are out now. Unthank : Smith will release their debut album Nowhere And Everywhere on 17 February 2023, and is available to pre-order now. They'll play London's Bush Hall on 4 April 2023. Tickets go on sale 2 December.
Get the Best Fit take on the week in music direct to your inbox every Friday